Freeze-Resistant Properties Allow Worlds First Certified PV-Powered Solar Water Heating System to Heat Water, Channel Stored Energy to Feed Radiant Wall and Floor Heating and Extend Growing Season for Hydroponically Produced Fresh Vegetables In Sub-Zero Temperatures
We realize that were only at the beginning of the Bowery journey and we couldnt have asked for a better group of investors to help us grow in this next stage.
Records 76 to 77 of 77
Featured Product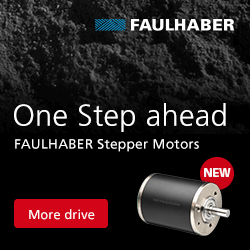 The FAULHABER stepper motor AM3248 raises the bar in terms of performance and dimensions. Offering up to 10,000 rpm, it achieves five times the speed of comparable stepper motors. Combined with a gearhead reduction of 100:1, it supplies a torque of 5 Nm. With a diameter of just 32 mm, it is suited for a wide range of applications in areas such as aerospace, laboratory automation, the semiconductor industry, robotics and 3D printing. Learn more!