These kale farming robots in Pittsburgh don't need soil or even much water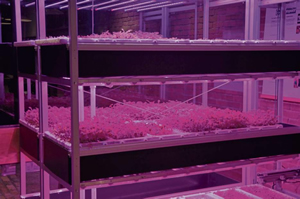 Aaron Aupperlee for TribLive: Robots could grow your next salad inside an old steel mill on Pittsburgh's South Side.
And the four co-founders of the robotic, indoor, vertical farming startup RoBotany could next tackle growing the potatoes for the french fries to top it.
"We're techies, but we have green thumbs," said Austin Webb, one of the startup's co-founders.
It's hard to imagine a farm inside the former Republic Steel and later Follansbee Steel Corp. building on Bingham Street. During World War II, the plant produced steel for artillery guns and other military needs. The blueprints were still locked in a safe in a closet in the building when RoBotany moved in.
Graffiti from raves and DJ parties once held in the space still decorate the walls. There's so much space, the RoBotany team can park their cars indoors.
But in this space, Webb and the rest of the RoBotany team — his brother Brac Webb; Austin Lawrence, who grew up on a blueberry farm in Southwest Michigan; and Daniel Seim, who has pictures of his family's farm stand in Minnesota, taped to the wall above his computer — see a 20,000-square-foot farm with robots scaling racks up to 25 feet high. This farm could produce 2,000 pounds of food a day and could be replicated in warehouses across the country, putting fresh produce closer to the urban populations that need it and do it while reducing the environmental strain traditional farming puts on water and soil resources.
"It's the first step in solving a lot of these issues that are already past the breaking point," Austin Webb said.
RoBotany is a robotics, software and analytics company aiming to bundle its expertise to make indoor, vertical farming more efficient and economical. Full Article:
Comments (0)
This post does not have any comments. Be the first to leave a comment below.
---
Post A Comment
You must be logged in before you can post a comment. Login now.
Featured Product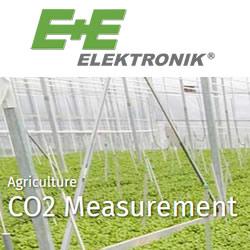 Lowering of energy costs, acceleration of growth and extension of the possible storekeeping duration can be optimised by the precise measurement of humidity, CO2-content and temperature. Optimum basic conditions for animals and plants ensure best agricultural products. As different applications demand various adopted solutions for optimization of agricultural processes, E+E Elektronik provides a broad portfolio of agricultural monitoring products