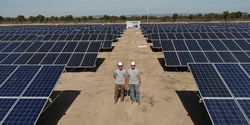 The farmer realized it would be more cost-effective and environmentally sound to begin sourcing their electricity from the sun. Impressively, the new solar system provides enough energy to irrigate 450 hectares (1,112 acres) of corn, oat and pastures for cattle ranching.
In a closed ecological system, the maintenance of life happens through complete re-use of available material by means of cycles. Exhaled carbon dioxide and other waste matter is renewed chemically or by photosynthesis into oxygen, water and food.
Records 1 to 2 of 2
Featured Product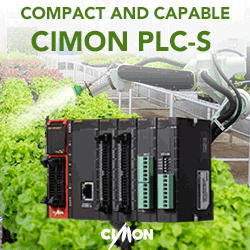 CIMON-PLC is an industrial control device based on international standards of IEC61131. It is designed for a plant site that requires industry-leading reliability. CIMON-PLC is optimized for Industry 4.0 and enhances the intelligence of industrial sites.