This 'Plantscaper' Could Provide 500 Metric Tons of Organic Food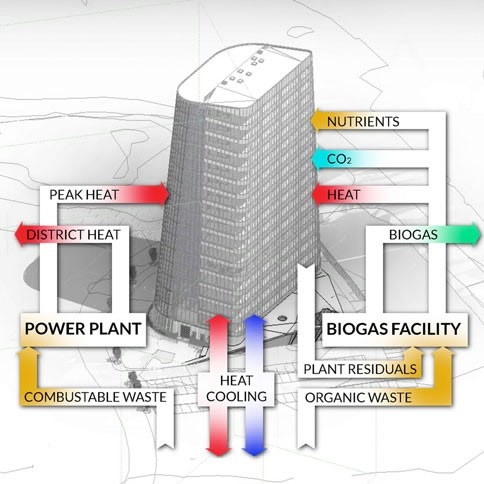 Shelby Rogers for Interesting Engineering: Food shortages, droughts, and poor crop yields can devastate the population of the affected area. One company wants to help out by building 'plantscrapers,' and the idea is rapidly gaining momentum thanks to crowdfunding online.
Swedish Company Plantagon combines an urban farm and greenhouse technologies with stunning architecture styles. The group developed a plan for the World Food Building, the world's first landmark plantscraper. As of June 2017, the company has over 40 approved patents to its name, and all work toward building a better future through the plantscraper projects.
"Since the spring of 2009 Tekniska Verken and Plantagon have been discussing the potential of integrating modern urban agriculture into the Kallerstad district in the city of Linköping, 2 hours south of the Swedish capital Stockholm," said Plantagon's leaders in a statement about the development. "Initially the purpose was to ascertain whether access to locally cultivated vegetables would help develop Tekniska Verken's existing symbiotic systems – by utilizing waste heat and carbon dioxide from the adjacent biogas facility; by using low-value return heat from the Gärstadverken; and by using surplus biomass from the greenhouse in biogas production." Full Article:
Comments (0)
This post does not have any comments. Be the first to leave a comment below.
---
Post A Comment
You must be logged in before you can post a comment. Login now.
Featured Product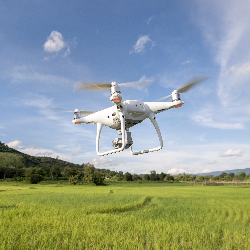 This is today's agriculture: Tractors drive autonomously and the cultivation of fields can be carried out precisely and plant-specifically. Drones record the condition of the soil and crops from the air. Robots assist in milking, feeding, and monitoring animals. MVTec's machine vision software helps farmers realize these and other applications and confidently face many of today's modern agriculture challenges.