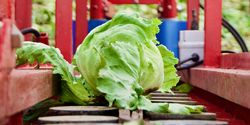 The lettuce's outer, or 'wrapper', leaves will be mechanically removed to expose the stem. Machine vision and artificial intelligence are then used to identify a precise cut point on the stem to neatly separate the head of lettuce.
Each year, the conference brings the best and the brightest together to explore the application of computer vision to highly complex tasks. This year, CVPR featured an all-day event, The 1st International Workshop and Prize Challenge on Agriculture-Vision
Records 1 to 2 of 2
Featured Product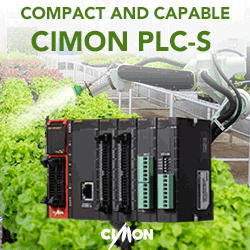 CIMON-PLC is an industrial control device based on international standards of IEC61131. It is designed for a plant site that requires industry-leading reliability. CIMON-PLC is optimized for Industry 4.0 and enhances the intelligence of industrial sites.