Each year, the conference brings the best and the brightest together to explore the application of computer vision to highly complex tasks. This year, CVPR featured an all-day event, The 1st International Workshop and Prize Challenge on Agriculture-Vision
Driving Agriculture into the Future with Computer Vision
Article from | IntelinAir Inc.
CVPR is a watershed event for our industry, one that brings enormous benefits to growers and crop advisors who depend on advanced crop intelligence systems.
Each year, the conference brings the best and the brightest together to explore the application of computer vision to highly complex tasks. This year, CVPR featured an all-day event, The 1st International Workshop and Prize Challenge on Agriculture-Vision, which IntelinAir helped to organize
To put the event in context, this was agriculture's first appearance at this Big League gathering. Microsoft CEO Satya Nadella and Amazon Web Services SVP Charlie Bell headlined CVPR's main event, a fireside chat, demonstrating how these companies see machine learning and computer vision as critical to their future success.

Computer vision and AI are the future of agriculture
Likewise, we see advances in computer vision as critical to agriculture's future. That's why we're thrilled with the fantastic response we had to the Agri-Vision challenge. Nearly 60 teams from around the world applied their ingenuity to this new contest. The teams each came up with machine learning algorithms to interpret a massive database of ultra-high-resolution, multi-spectral aerial farm imagery. The accuracy of their results determined their rank in the contest standings.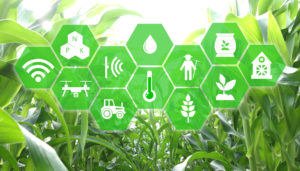 The participants came up with clever solutions that will help create powerful tools useful for tackling agriculture's unique challenges in the decades to come. By opening the door beyond the usual confines of agronomy with this challenge, we saw some experts in AI apply their talents to agriculture for the first time. We hope to continue building interest outside of traditional agricultural regions because outside experts provide fresh perspectives that advance Agri-Vision.
The challenge was far from just an academic exercise. Its research will upgrade the crop intelligence available to growers and crop advisers. Consider one of the great problems all growers face — they never want to be caught off-guard by something bad happening in their field. That's what leads to yield loss and lost profits.
Computer vision is about insight, and insight means greater yields and profits
Computer vision helps growers and agronomists know precisely what's happening in their fields. It's the process machines can use to process aerial images and determine, based on complex patterns, whether a particular part of a field is suffering from nutrient deficiencies, weeds, disease, insect pressure, or other impacts. When you know what's happening early, you have a chance to react and save yield.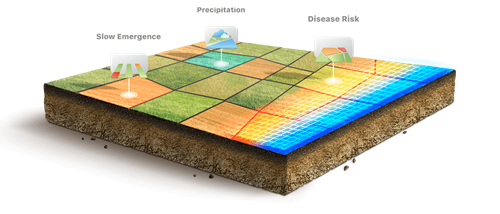 Often, ultra-high-resolution aerial images provide insight never before possible. It provides scouting coverage beyond the capabilities of any human without replacing the role of agronomists and growers. On the contrary, computer vision makes them more effective by directing their limited time and resources toward addressing problems with the most significant impact on yields and the bottom line.
This is intelligent agriculture, which will allow our industry to thrive in the years to come. CVPR encourages research into computer vision, which will help agriculture grow more efficient, reducing waste, and improving sustainability. That makes this issue important for everyone, not just those in our industry.
Farming has never been an easy job, and we all know agriculture faces massive challenges in the decades to come — climate change, sustainability, profitability, and food security — to name just a few. AI is our best shot at leveraging technology to beat each of these challenges as they come up.
The content & opinions in this article are the author's and do not necessarily represent the views of AgriTechTomorrow
---
Comments (0)
This post does not have any comments. Be the first to leave a comment below.
---
Post A Comment
You must be logged in before you can post a comment. Login now.
Featured Product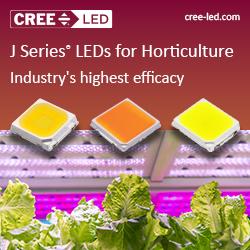 Horticulture and other forms of agricultural lighting require application-tuned ratios of spectral content, high efficacy and long lifetimes. Since these systems are designed to maximize yields for plants and animals, they require different metrics than lighting products designed around the human visual system. Cree LED delivers a wide range of spectral options and products optimized for these applications with leading efficiency and reliability.