'WANNA GREENS®' MAKES HISTORY AS FIRST DUCKWEED PLANT LAUNCHED INTO SPACE ABOARD SpaceX CRS-29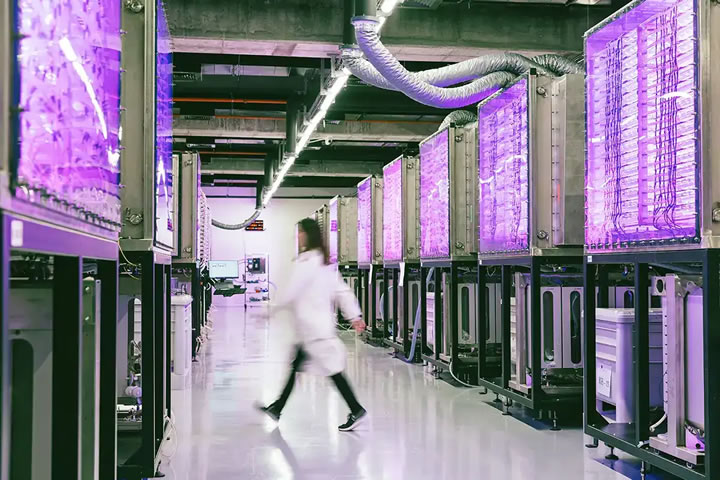 Israeli agro-tech manufacturer GreenOnyx today announced its flagship product, Wanna Greens®, the natural fresh Wolffia vegetables that surpass any traditional greens, made history as the first duckweed plant to rocket into space on SpaceX to the International Space Station.
Launched on November 9, 2023, a fresh proprietary package of fresh Wanna Greens and a duckweed miniature cultivation module developed by GreenOnyx have undergone rigorous testing and received NASA's stamp of approval as part of the Commercial Resupply Service (CRS)-29 mission.
NASA has studied Duckweed (freshwater lentils) for their potential use in space environments; however, actual space missions involving the launch of duckweeds have not yet taken place until now. Wanna Greens® is the world's smallest green vegetable and contains more iron than spinach, more zinc than kale, and more potassium than any green vegetable – all integral to promoting cellular strength, preventing illness and disease, and enhancing longevity.
"Our first set of experiments of duckweed in space aims to explore its rapid growth patterns, high nutrient content, and potential as a sustainable fresh food source for astronauts on long-duration space missions," said GreenOnyx co-founder and CEO Dr. Tsipi Shoham.
"These studies aim to understand how duckweed can be cultivated effectively in microgravity environments using GreenOnyx's proprietary technology and how astronauts can easily consume fresh greens in space. The findings may affect fresh food supply chain exploration in space and already impact our sustainable agriculture and fresh food consumption here on Earth."
Grown on an eco-friendly indoor farm, Wanna Greens is the first and only autonomous sterile product line in agriculture. Wanna Greens® brings the finest, healthiest, natural, and wholesome fresh green vegetables directly to the consumer's plate, without pathogens, pesticides, antibiotics, or other harmful chemicals.
Wanna Greens® are "ready to use" with a stable shelf life of up to six weeks. Simply "just spoon it" to meet your daily portion of fresh greens, offering a happy taste, a sprinkles-like texture and a caviar-like apparency that you can seamlessly add to any food of your choice.
In the context of space exploration, maintaining the health and well-being of astronauts is essential. NASA's studies recognize that providing fresh nutrition, including fresh fruits and vegetables, provides critical vitamins, minerals, and phytonutrients that contribute to overall health. These nutrients are vital in supporting the immune system, bone health, and other physiological and mental functions. As space agencies plan for future long-duration missions, such as missions to Mars, the importance of sustaining astronauts' health over extended periods becomes even more critical. Fresh nutrition is seen as a key component in addressing the challenges of long-term space travel.
About GreenOnyx
GreenOnyx is committed to promoting healthy nutritional consumption and environmental consciousness, contributing to securing the future of the world's global food supply. Founded in 2013 by Dr. Tsipi Shoham and Benny Shoham, Tel Aviv-based GreenOnyx is an agro-tech company at the forefront of revolutionizing how fresh food is produced, distributed, and enjoyed. Its flagship product, Wanna Greens® is the world's smallest green vegetable with powerful nutrients that make it 100% safe, 100% healthy, and 100% accessible with a happy taste. For more on GreenOnyx, see www.greenonyx.ag; additional information about Wanna Greens® can be found at www.greenonyx.ag/wanna-greens.
Comments (0)
This post does not have any comments. Be the first to leave a comment below.
---
Post A Comment
You must be logged in before you can post a comment. Login now.
Featured Product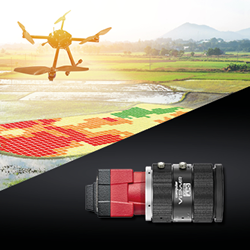 Allied Vision's compact and light weight Alvium SWIR (short wave infrared) cameras are the ideal choice to build cost-effective OEM systems used in embedded and machine vision applications. The cameras support a spectral range from 400 nm to 1700 nm at high quantum efficiencies. This allows to capture images in both the visible and SWIR spectra with a single camera and enables users to reduce overall system costs! Equipped with Sony's IMX990 and IMX991 SenSWIR InGaAs sensors, Alvium SWIR cameras deliver high image quality and frame rates. This makes them well suited for drones or handheld devices used in various industries such as, agriculture, mining, solar cell inspection or medical.