DelFrescoPure® Announces Partnership with CubicFarms®
An exciting new partnership between DelFrescoPure® and CubicFarms® has resulted in the LivingCube™ – a system of automated vertical farming growing machines that continuously produces living lettuce, living basil and microgreens all year long. The LivingCube™ system has 12 mechanized growing, germination and irrigation machines, each built inside proprietary insulated 40' stainless steel growing chambers. The growing machines are all individually climate controlled to optimize the environment for each crop and then connected to a fully enclosed climatized common work area, all coming together to create a complete stand-alone growing system and independent growing facility.
"CubicFarms® is thrilled to be supplying DelFrescoPure® with one of our commercial-scale growing systems and to be partnering with them to bring locally grown produce to DelFrescoPure® customers year-round", expressed Dave Dinesen, CubicFarms® CEO. "DelFrescoPure's vision to bring the very best locally grown produce to their customers and continuously expand the number of crops they can supply, aligns perfectly with CubicFarms® capacity to grow fresh produce year-round in large quantities."
LivingCube™ is powered by DelFrescoPure®, which produces power by using an off-the-grid electrical cogeneration system. This new growing system is environmentally sustainable due to its minimal land footprint, a reduction in greenhouse gases, the usage of recycled water and pesticide-free integration.
"We wanted to offer our retail partners new, innovative and local commodities and the ideal solution was to partner with CubicFarms®", stated Carl Mastronardi, President of DelFrescoPure®. "With the introduction of the vertical farming growing system, we offer a large quantity of locally grown living lettuce, living basil and microgreens."
A trustworthy buying choice, the LivingCube™ living lettuce, living basil and microgreens is always fresh, nutritious and flavor-filled. Our packaging is a pure and dependable safe house for our leafy greens, guaranteeing freshness from seed to shelf!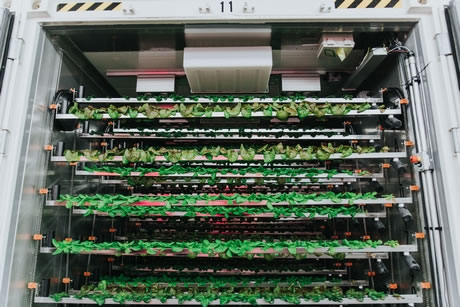 About CubicFarm®
CubicFarms® Systems Corp. is an Ag Tech and vertical farming technology company that utilizes revolutionary, patented technology to cultivate high-quality produce. Founded in 2015, the company's mission is to provide farmers around the world with efficient growing systems capable of producing predictable crop yields. Using its unique undulating growing system, CubicFarms® solves the two main challenges within the indoor farming industry: high electricity and labor costs. Currently, CubicFarms® cultivates living lettuce, living basil and microgreens at its own facility in Pitt Meadows, British Columbia and is partnering with other farmers to establish facilities around the world. Learn more at CubicFarms.com.
About DelFrescoPure®
Located in the heart of the greenhouse industry, DelFrescoPure® is an innovator and leader in the premium greenhouse industry. We are family-owned and have been operating for over 50 years in Kingsville, Ontario, Canada. Our growers are experts in their field and we pride ourselves on bringing superior quality from the greenhouse to the retail shelf through one seamless organization. One of our many strengths is the ability to adapt to our customer requests and consumer trends. We grow: tomatoes, peppers, cucumbers, eggplants, beans, strawberries, organics – and now, living lettuce, living basil and microgreens. Learn more at DelFrescoPure.com.
Comments (0)
This post does not have any comments. Be the first to leave a comment below.
---
Post A Comment
You must be logged in before you can post a comment. Login now.
Featured Product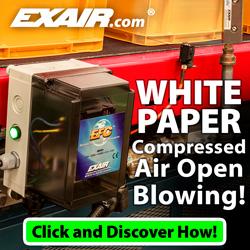 Compressed air is a limited resource that is generated in-house for the benefit of many operations within the manufacturing environment. Learn how to ensure all point of use applications are using your compressed air in the most effective and efficient way possible. Learn how much it costs to produce that compressed air and how Engineered Nozzles can help you use your air more effectively and efficiently.