The Toro Company Launches Land. Water. Thrive. Initiative
Whether in our local communities or in the developing world, we are all stewards of the water and natural spaces that enrich life. With a commitment to helping our customers and communities worldwide enhance the beauty, productivity and sustainability of the land, The Toro Company is proud to introduce its Land. Water. Thrive. initiative.
"Impacting lives through the sustainable use of land and water is the focus of Land. Water. Thrive.," said Judson McNeil, president of The Toro Foundation. "The grant program is directed at conserving and restoring our outdoor environments to ensure healthier, more vibrant and sustainable communities where our employees live and work."This initiative aims to help improve water use efficiency, enhance outdoor environments and greenspaces, and educate on sustainable agricultural practices. Over a two-year period, The Toro Foundation is contributing up to $1 million in grants to nonprofits in our global communities with the Greenspace Enhancement Grant Program. Through the energy and talents of our people, this new program aims to support organizations in their efforts to revitalize parks and green spaces, enrich the outdoors of our neighborhoods and schools, educate on the efficient use of water, and support sustainable agriculture through community gardens.
For 2018, the Greenspace Enhancement Grant Program will support organizations in the following cities worldwide:
Beatrice, Nebraska
Bloomington, Minnesota
El Paso, Texas
Iron Mountain, Michigan
Riverside, California
Sanford, Florida
Shakopee, Minnesota
Windom, Minnesota
Xiamen City, China
Ploiesti, Romania
Spellbrook, United Kingdom
Locations included in the 2019 grant program will be announced at a later date.
For grant criteria, online application and other information, visit www.thetorocompany.com/land-water-thrive/our-communities. Applications are due by September 1, 2018.
Outside of our local communities, and as part of our Land. Water. Thrive. initiative, we look to further expand our efforts to enrich the lives of rural families in developing countries. Here, we will focus on enabling smallholder farmers to enhance the productivity of the land and drive sustainable solutions to ensure a more food-secure future. As a leader in water-efficient drip irrigation for the agricultural market, we will work to equip low-income farmers with improved irrigation technologies to better manage their limited water resources, promote sustainable agricultural practices, improve crop yields, and build thriving communities.
About The Toro Company
The Toro Company (NYSE: TTC) is a leading worldwide provider of innovative solutions for the outdoor environment including turf maintenance, snow and ice management, landscape, rental and specialty construction equipment, and irrigation and outdoor lighting solutions. With sales of $2.5 billion in fiscal 2017, Toro's global presence extends to more than 125 countries. Through constant innovation and caring relationships built on trust and integrity, Toro and its family of brands have built a legacy of excellence by helping customers care for golf courses, sports fields, public green spaces, commercial and residential properties and agricultural operations. For more information, visit www.toro.com.
Comments (0)
This post does not have any comments. Be the first to leave a comment below.
---
Post A Comment
You must be logged in before you can post a comment. Login now.
Featured Product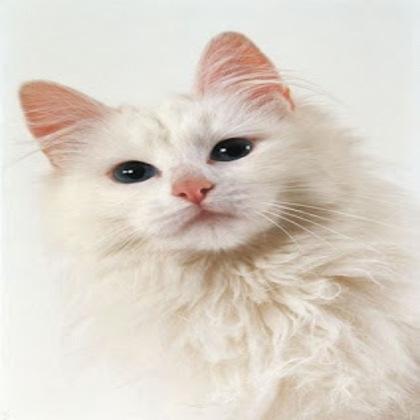 The rapid development of robotics has led to an increasing demand for 3D camera technologies in recent years. The reason is the decisive role they play in improving the performance and versatility of robots. However, many of these applications require more sophisticated solutions that deliver much more than just depth information of the environment. The new compact Ensenso C camera from IDS Imaging Development Systems combines a wide range of functions and features to capture and interpret 3D data more efficiently and accurately. With an additional and fully integrated RGB camera, the new Ensenso C now also allows to capture 2D color images. This extends the camera's range of applications when not only a 3D point cloud but also a color image is needed to solve a task. This could be AI-based image analyses, for example, for which these images are required. Its compact housing is completely enclosed and complies with protection class IP65/67. This reliably protects the camera from environmental influences and vibrations. In addition, Ensenso C is delivered pre-configured and is therefore ready for use.