To reap all the benefits of the new wave of innovation, there needs to be collaboration between governments, big corporations, small and large farmers, landowners, and technology companies.
Sustainability in Agriculture without Increasing Production Costs
Q&A with Gary Wickham, CEO | MagrowTec
Tell us about yourself and MagrowTec.
MagrowTec is a science-based technology company that is pioneering innovation in precision agriculture spraying technology to produce more and waste less. The company's vision is to create a more sustainable and efficient food production system that meets global demand, while positively impacting the environment. MagrowTec's patented, proprietary technology delivers important plant protection products where they matter the most, significantly reducing waste associated with conventional pesticide spray applications.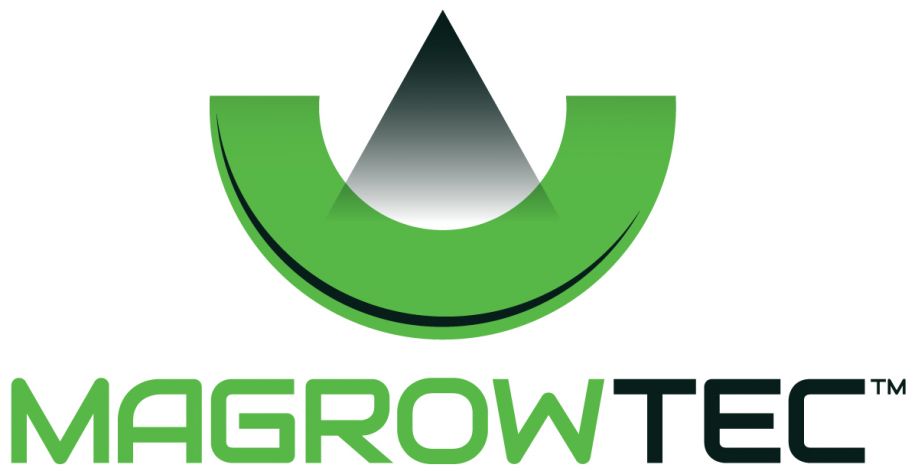 The idea for MagrowTec was generated by farmer and entrepreneur Ted Lenhardt, who created a crude product using magnetic technology to overcome the shortcomings with conventional spray technology. My co-founder, David Moore, and I decided to take on the challenge of further developing and commercializing this technology to make a significant contribution in solving global food and water challenges. We're motivated to help farmers have a better, more sustainable quality of life.
What are the top challenges facing today's farmers?
The challenges facing farmers today demand an innovative approach to overcome. There is higher global demand for food production, while resources are more scarce and costly. Climate change, new regulations and supply chain disruptions are also limiting access to fresh, quality food. This means farmers need to do more with less. Embracing innovative ideas and sustainable practices will help farmers in their pursuit to feed the world, earn a profit and set the farming industry up for success when it comes to addressing these challenges.
How can collaboration between governments, big corporations, small and large farmers, landowners, and technology companies help drive innovation and solve the top challenges facing farmers to push the industry forward?
To reap all the benefits of the new wave of innovation, there needs to be collaboration between governments, big corporations, small and large farmers, landowners, and technology companies. Governments around the world have launched new carbon footprint initiatives to meet carbon net zero targets, but without financial support in the form of grants or low interest loans, it will be difficult for farmers to access this innovative technology at the scale needed to meet food demand.
A solid partner ecosystem will sustain growth and success in the ever-changing world of agriculture technology. Partners bring key industry expertise as well as geographical coverage, thereby helping growers around the world take full advantage of the power of technology.
What technologies hold the most potential to advance precision agriculture and positively impact the industry?
Precision agriculture is a fast-growing industry. Precision sprayers allow farmers to decrease the amount of water needed for crops and, at the same time, enable them to capture carbon in the soil, thereby reducing the degradation of the environment. For example, our magnetic assist technology changes the fluid properties as it moves through the sprayer to reduce drift and improve plant contact. This delivers plant protections with maximum efficiency, which is something that every farmer can benefit from.
How can growers embrace sustainable standards without increasing production costs?
Delivering products such as pesticides on target to minimize waste leads to better efficacy and disease control, higher yields, and less chemical and water usage.
In addition, fewer errors, less time, and more accuracy all translate to better productivity and a greater return on investment. This type of precision agriculture technology delivers optimal plant protection, helping farmers be more profitable and sustainable, and with this savings, they can invest in machinery, labor, and other needs. There is a third way, i.e., they no longer need to compromise between profitability and sustainability. This creates a win-win for the farmer, dealer, consumer and of course the planet.
Tell me about MagrowTec's technology. What was your main driver in bringing this product to market?
Over the next 40-50 years, the world will need to grow the same amount of food as in the last 10,000 years combined to feed everyone on Earth. That equates to 70% more food worldwide. At the same time, farmers are facing these incredible challenges as a result of climate change, inflation, population growth, and the list goes on. Without new technologies and a commitment to innovation, farmers will suffer, and we won't meet the demand for food production. It's our mission to provide the best solutions to grow crops in a sustainable way.
MagrowTec's core magnetic assist technology is a patented, proprietary technology that significantly reduces waste associated with conventional pesticide spray applications, delivering important plant protection products where they matter the most.
Can you share any data on your internal testing / trials? Why is this product so effective and how does it differ from other solutions?
Today, 70% of all conventional spray does not reach the target weed and/or crop and results in drift and runoff, wasting countless dollars. Conventional crop protection spraying suffers from a compromise between crop/weed coverage and drift.
We have invested heavily in research and development, and spent four years before going to market testing to be able to prove the science behind our technology. This included the development of our Crop Science, Pure Research, and IERC (Industrial Engineering and Research Centre) facilities. The most recent addition was MagrowTec's Agricultural Research Centre based in the UK, which opened in July 2020.
We know through our crop, field and customer trials that MagrowTec increases coverage by 50% or more, reduces drift by 70%, reduces water usage by over 50%, and results in a much healthier disease-free crop with improved yields. The MagrowTec technology also reduces chemical usage up to 50% and ultimately leads to a significant reduction of chemical flow to our rivers. We're excited about the results farmers are seeing after using MagrowTec. We feel there is tremendous potential for this technology to make a positive impact for the agriculture industry, and beyond.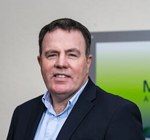 About Gary Wickham
Gary Wickham, founding member & CEO of MagrowTec is an accomplished and highly experienced entrepreneur & businessman. Gary began his career in Henkel Loctite Ireland where he held several senior management positions which included building Loctite's first ever cleanroom facility for the Biomedical and Microelectronic product ranges. For more information, visit, www.maggrow.com.
The content & opinions in this article are the author's and do not necessarily represent the views of AgriTechTomorrow
---
Comments (0)
This post does not have any comments. Be the first to leave a comment below.
---
Post A Comment
You must be logged in before you can post a comment. Login now.
Featured Product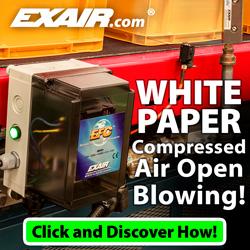 Compressed air is a limited resource that is generated in-house for the benefit of many operations within the manufacturing environment. Learn how to ensure all point of use applications are using your compressed air in the most effective and efficient way possible. Learn how much it costs to produce that compressed air and how Engineered Nozzles can help you use your air more effectively and efficiently.