Agriculture is BIG Business. Despite its obvious importance in our lives, most of us are unaware of the actual size of agriculture as a market by itself - currently, a $9 trillion market employing about 27 percent of the world's population.
Feeding the World in the 21st Century - AgTech Offers Solutions for Sustainability and Sufficiency
Daniel Ibri, Managing Partner | Mindset Ventures
Agriculture is BIG Business. Despite its obvious importance in our lives, most of us are unaware of the actual size of agriculture as a market by itself - currently, a $9 trillion market employing about 27 percent of the world's population(1). A tenth of the entire global economy relies on agriculture and food industries. Agriculture keeps us alive and takes tremendous amounts of our resources to do so.
Resources that are not sustainable in the long term. Understanding the problems and supporting the solutions is critical to ensure we can continue feeding the world in the years to come.
The Issues
Most of Our Water is Used to Produce Food
Agriculture soaks up an average of 70 percent of the world's water(2), and in South Asia, more than 90 percent of freshwater is used for food production. Europe and Central Asia are the only regions using less than 70 percent of their water for agriculture.
In addition to using tremendous amounts of water, agriculture is responsible for 24%(3) of the world's greenhouse gas emissions. If nothing changes, emissions from agriculture could increase 58% by 2050.
Current Practices Use 50 Percent of the Earth's Land
Half of the world's total habitable land(4) serves agricultural purposes. Out of this, livestock takes 77 percent, and the other 33 percent is used for crops. The land available for food production is shrinking. Since 2001, we have been gradually losing farmland(5) due to erosion resulting from intensive use of soil for plantations. Surprisingly, with so much land used for livestock, 82 percent of the calories and 63 percent of the proteins we consume daily come from plant-based food.
When crops are grown for people rather than livestock feed, more people can be fed with less land, water, and other resources. For example, it takes almost 100 times as much land(6) to produce a gram of protein from beef or lamb versus peas or tofu. Pound for pound, meat has a much higher water footprint than vegetables, grains, or beans. A single pound of beef takes, on average, 1,800 gallons of water to produce(7). Ninety-eight percent goes to watering the grass, forage, and feed that cattle consume over their lifetime.
People are adapting to these alternative foods. While many of the world's nations already eat primarily plant-based diets, even western countries that traditionally consume large amounts of animal proteins are exploring and more open to plant-based alternatives. In the US, 6% of consumers declare themselves vegan, a 500% increase(8) from 2014. Even so, while critically important, shifting diets towards more sustainable foods is not sufficient to be a single solution to ensure the level of food production needed for the growing population.
Logistics and Traceability Impact Food Production
We lose on average 1/3 of all food produced due to logistic inefficiency(9). In the UK, more than half of the chicken and fruits produced are lost during the logistics process.
When foodborne illness impacts people, tracing the source is critical. One in 10 people fall ill, and 420,000 die annually(10) due to untraced and contaminated food.
There are Billions of Mouths to Feed
Our population has been increasing exponentially for centuries and is expected to reach 10 billion by 2050. Food production must grow by nearly 70%(11) to ensure the population avoids starvation. Without adding land and even with shifting diets towards more sustainable foods, there won't be enough farmland to produce sufficient food the traditional way in the long term.
Tech Offers Hope with Exciting Trends to Watch
Without changes to the way we produce food, we'll eventually run out of resources to be able to feed the world. Innovations in agriculture will change the future of food production, and they can't happen soon enough. As technology advances, options become more affordable and accessible in remote and rural areas.
Connections Make the World Grow
In rural areas, wi-fi connectivity is often nonexistent. As some countries focus on getting rural areas networked, companies are finding solutions like SIM models to bypass traditional networks and help farmers connect. Overall, farms are more connected today than just a few years ago. Greater rural access to 4.0 and 5G connections and alternative solutions enable internet access in places where there was previously no signal and allow farms to adopt several highly advanced technological solutions that were previously impossible. Advanced agricultural equipment requires connectivity, and these complex machines and tools help farmers increase food production without the need for more land.
Views from Above Give Bounty Below
Drones and satellites are more affordable and accessible than ever. Easier access to these technologies is changing the view of agriculture. Receiving input from higher perspectives allows for better monitoring of soil and crop health and provides insights that significantly increase efficiencies. Interfaces are already being used to plan, plant, measure, and oversee crops and livestock. Technology that used to be out of reach is now allowing farmers to reach new goals.
Blockchain Opens Opportunities
Blockchain may change the way payments and investments are transacted in agriculture with greater transparency. Fintech is focusing on agribusiness and developing safe ways to directly exchange capital and finances without intermediaries.
In addition to financial uses, food safety can benefit from blockchain when applied to food traceability, a critical factor in food production that today's food industry rarely tackles. Better tracing solutions could prevent and lessen the chances of foodborne illnesses and outbreaks. Blockchain is an ideal tool to trace agricultural products through their market cycle and make our food supply safer.
Investments to Consider
Farms Move Indoors
The indoor farming technology market is projected to reach $24.8 billion(12) by 2026. Indoor farms are trending because they create higher yields and allow for controlled environments and the use of vertical space. Indoor crops can be grown via hydroponics, aeroponics, aquaponics, soil-based and hybrid methods. Leafy greens, herbs, and tomatoes are just a few crops already grown indoors.
Indoor farming requires high start-up costs, and more investors are needed to fund these projects. The growing popularity of indoor farms creates opportunities to support companies on the cutting edge of hardware and software development for this new way to produce food.
The Rise of Meat from Plants and Labs
From "beef" created from peas and coconut oil to "seafood" made from root vegetables, the advancement of meat made from plants is taking the world by storm. These products have tastes and textures similar to animal meats, without the need for pastures or vast amounts of water and grain. The global plant-based meat market is predicted to grow(13) to $12.32 billion by 2027, rising at a market growth of 18.3% CAGR during the forecast period.
Plant-based meat continues to attract attention as new and improved products more closely mimic the flavor and texture of animal meat. These products are more sustainable alternatives and contain high amounts of protein. Large meat producers are already investing in plant-based alternatives. Watch for new companies and products as this trend develops into a significant force in the ag and food industry.
AI in Agriculture
Artificial intelligence (AI) and machine learning (ML) are hits with several venture capital firms. As new innovations and uses become available in agriculture, the structure of agtech will change. Today, the agtech AI and ML markets mainly focus on software solutions that automate and coordinate operational processes for farms. AI is already used for farm surveillance, crop monitoring, crop yield prediction and management, monitoring livestock, and predicting pricing. Innovative equipment requires fewer humans to complete the processes needed for food production, easing the burden of labor shortages.
Investments for Agriculture's Brighter Future
To feed the world, the agricultural industry must learn to produce more food with less natural resources. As our population grows and land and water become more limited, technology must pave the way to better nutrition for people and the planet. Never has there been a more exciting and essential time for innovators and disruptors to change the face of agriculture. If we are to survive, we must transform how we grow and produce food.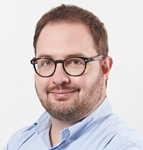 About Daniel Ibri
Daniel Ibri, is managing partner at Mindset Ventures, a VC firm focused on early-stage tech investments in the US and Israel, offers 10 years of experience as a venture capitalist, international manager consultant, angel investor, M&A advisor, and mentor for startups. He has closed over 100 deals across 6 different countries and founded 3 VC funds. Daniel was also listed as one of the most influential investors of 2018 by Venture360.
About Mindset Ventures
Mindset Ventures is a VC firm focused on early-stage tech investments in the US and Israel, providing access and meaningful connections to help brilliant minds break through. We're seeking innovative founders who want to change the future of food. Our portfolio includes Hologram, Fieldin, SeeTree, Telesense, and Taranis. And we expect to support many more innovators and disruptors who offer tech to help the agricultural community create a healthier, well-fed world. Learn more about the companies we invest in at Mindset.Ventures.
Resources:
The content & opinions in this article are the author's and do not necessarily represent the views of AgriTechTomorrow
---
Comments (0)
This post does not have any comments. Be the first to leave a comment below.
---
Post A Comment
You must be logged in before you can post a comment. Login now.
Featured Product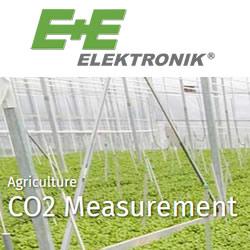 Lowering of energy costs, acceleration of growth and extension of the possible storekeeping duration can be optimised by the precise measurement of humidity, CO2-content and temperature. Optimum basic conditions for animals and plants ensure best agricultural products. As different applications demand various adopted solutions for optimization of agricultural processes, E+E Elektronik provides a broad portfolio of agricultural monitoring products