Over the past century, technology has made leaps and bounds bringing ease to people's lives. The agricultural industry is no different. With access to breakthrough technologies like drones, GPS, satellite imagery, robots, predictive modeling, machine learning & blockchain.
FarmERP: Shaping the Future of Farming
Article from | FarmERP
Over the past century, technology has made leaps and bounds bringing ease to people's lives. The agricultural industry is no different. With access to breakthrough technologies like drones, GPS, satellite imagery, robots, predictive modeling, machine learning, blockchain and Internet of Things technologies, this hi-tech edition of agriculture and farming is a definite reality in the near future.
The dependence on intuition, assumptions and weather prognostics will be a thing of the past as farmers and big agricultural companies can now make more calculated and data-driven decisions by leveraging high-end farm management tools. There is a need for high-tech tools that can bring improvement to the foresee ability of various farming operations. The goal is to achieve profitable, predictable and sustainable yield agriculture across all farms.
Back in 2001, at a time when there was no connection between agriculture and technology, a Pune-based startup, Shivrai Technologies, founded by technology entrepreneurs Sanjay Borkar and Santosh Shinde, developed the FarmERP platform that began to bridge the gap between the two industries.
Today, FarmERP is not only the pioneer in the AgTech industry but is also the leading platform for all agri-tech needs.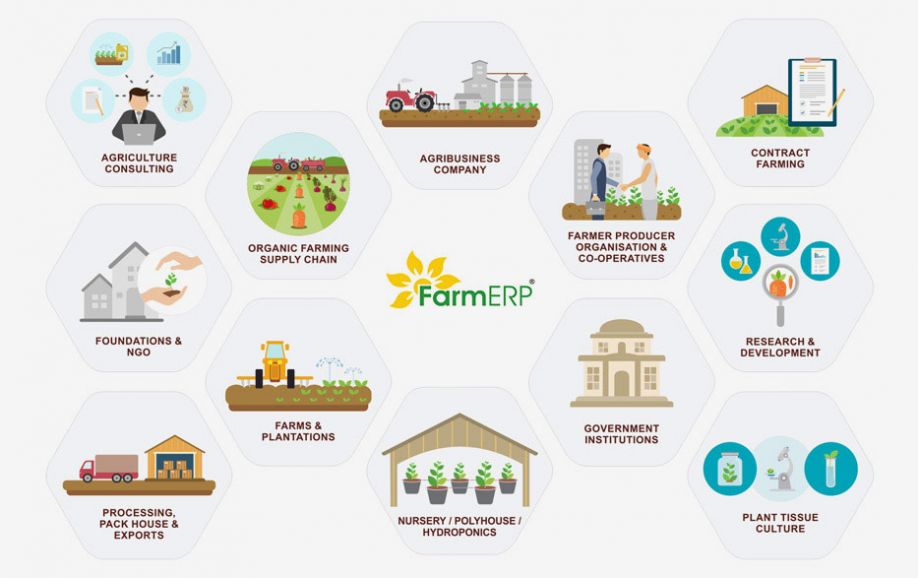 A Committed Beginning
Due to their agricultural backgrounds, it became clear early on that the primary stakeholder in a farming business, the farmer, is incognizant about how to run their business. The intensity of competitiveness that exists in the world currently is getting amplified by the minute and traditional farmers end up lagging.
The farmers seldom know how much profit or loss they are likely to make, have no proper record maintenance for their cultivation and are unable to track their progress. Adding to this, the unpredictability of the climate makes it difficult for them to gauge the demand and supply as well. This results in a decrease in productivity.
While working with the Maharashtra Knowledge Corporation on an ICT-based community project in the agriculture domain, back in 2004, they began bringing information and expert services to farmers via Internet kiosks. They offered this service in more than 60 centers in and around Pune and Ahmednagar. Everything that they learned from this experience was used to enrich the Farm Management software that they were developing called FarmERP.
By 2004, FarmERP had its first customers; grape farmer exporters. They faced difficulties in the beginning but eventually, they were able to find progressive farmers who were willing to take a shot at the software and they fell in love with it.
The Burgeoning Growth of FarmERP
That was FarmERP version 1.0. Today, FarmERP has 23 modules, 600 + screens and it serves 12+ agriculture sub-verticals. Through their next-generation farming technologies and smart agriculture ERP features, FarmERP has been ruling the digital agriculture environment.
One of the many functions FarmERP has is planning functionality. By incorporating Artificial intelligence and data science, farmers can benefit from a data-driven crop analytics and climate resilient advisory to efficiently implement a Farm Management Information System (FMIS).
"We started our journey by working with individual small farmers and eventually we expanded our reach by working with large size farms and agri-businesses ", said Sanjay Borkar. "Currently we are serving in more than 25 countries" he added.
Santosh Shinde added to this "With our expertise in AgTech, we are currently working with many international customers, medium to large scale farms and agri-businesses."
FarmERP is highly scalable, customizable and future-ready platform. It has features that include yield estimation, smart crop advisory, crop scouting solutions, Geo-mapping, finance modules, and even crop-wise financial reports. This makes and has made FarmERP the most preferred agribusiness ERP platform globally.
The Future of AgTech
Awareness must be increased among stakeholders about the benefits of investing in efficient farm management software and the high-tech tools that will remain at the forefront in the AgTech landscape. The coming decade will reveal a rise in the adoption of farm management software by small farmers and large enterprises as the ROIs are visible.
Looking forward to hear from you.
The content & opinions in this article are the author's and do not necessarily represent the views of AgriTechTomorrow
---
Comments (0)
This post does not have any comments. Be the first to leave a comment below.
---
Post A Comment
You must be logged in before you can post a comment. Login now.
Featured Product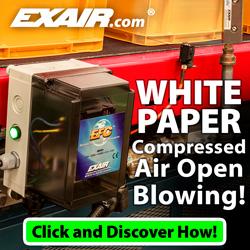 Compressed air is a limited resource that is generated in-house for the benefit of many operations within the manufacturing environment. Learn how to ensure all point of use applications are using your compressed air in the most effective and efficient way possible. Learn how much it costs to produce that compressed air and how Engineered Nozzles can help you use your air more effectively and efficiently.