7 Innovative Strategies for Streamlining Agriculture Transportation Models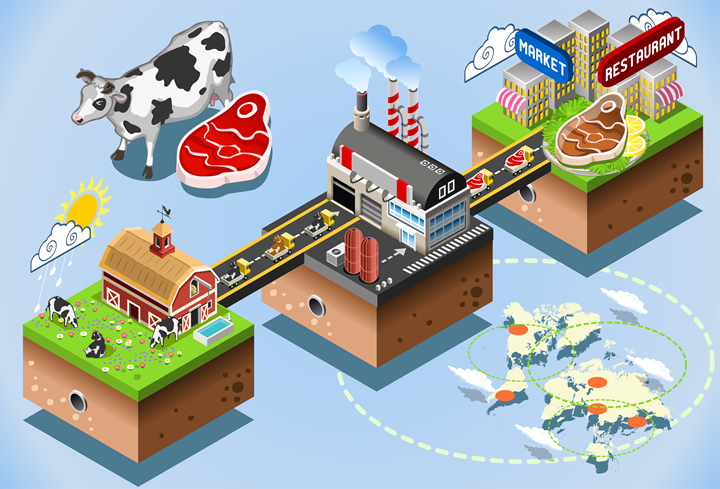 America's agriculture and food industries are crucial to the economy. In 2020 alone, they contributed over $1 trillion to the gross U.S. domestic product. But farmers and producers aren't the only ones working to provide the nation and planet with food. The agricultural transportation sector plays an integral part, especially regarding food processing and distribution.
When there's a snag or delay in this sector, it disrupts the entire supply chain and affects everyone from producers to consumers. That's why agriculture professionals are continuously trying to streamline transportation models. In recent years, however, matters have become more complex. High freight and administrative costs, corporate mandates, and demand for faster deliveries stress the system. Models that the nation relied upon for decades are becoming outdated and obsolete.
As the situation grows direr, agriculture professionals will have no choice but to rethink and redesign transportation models. Already, many have turned to innovative solutions to streamline the process and keep up with demanding individuals, corporations, and government entities. Here are a few such promising strategies.
1. Highway Infrastructure Improvements
Trucks transport more than 70% of goods bought and sold within the U.S. Within the agriculture industry, they're responsible for 83% of freight movements by tonnage and 56% by freight ton-miles. As much and as far as they haul, they could work even more efficiently if highway infrastructure conditions were adequate. In fact, researchers anticipate that state-planned highway freight investments could lower truck operating costs by $540 million annually.
Luckily, the Biden administration signed a $1.2 trillion infrastructure bill into law just a few months ago. The decision gained bipartisan support in the Senate and will allocate federal investments to improving the nation's roads. The money is sorely needed to ensure safe travel and efficient transport of goods and produce across the country.
2. Route Optimization Technology
Potholes and detours aren't the only things agricultural transporters must worry about on the open road. Blizzards, hurricanes, floods, and even public protests can cause blockages and traffic that delay shipments for days. Even a wrong turn could put deliveries behind schedule and cause entire truckloads of food to spoil. That's why developers and agricultural professionals are working together to create route optimization technology.
This up-and-coming tech allows planners to set the parameters before letting the software determine the most efficient route. Some even integrate data from multiple transportation and warehouse management systems into a single platform. This setup lets every part of the supply chain see potential problems and proactively course-correct to avoid delays in real-time.
3. Electric Semi Trucks
Because trucking accounts for the vast majority of agricultural transportation, semi trucks have quickly become the catalyst for various streamlining solutions. While lower fuel prices may have decreased the marginal trucking costs in 2019, they were still $.06 higher than during the last freight softening in 2016. These numbers indicate the persistence of generally higher costs, regardless of national or global circumstances.
In an attempt to reduce trucking expenses – and be more sustainable – some transporters are planning to switch to electric or hybrid semi trucks. The vast majority of freight in the U.S. travels less than 250 miles, so some green trucks could potentially drive non-stop before needing to recharge. Of course, many companies still plan to install charging stations along popular routes to further support the electric movement. Meanwhile, others are developing semis with hydrogen fuel cell capabilities that quickly recharge with renewables like wind and solar.
4. Aerodynamic Enhancements
Vehicle manufacturers have also made a number of improvements to existing fleet vehicles and trailers. Many enhancements were a direct response to President Obama's call for fuel-efficiency standards in the mid-2000s. Since then, countless companies have streamlined their trailers by improving their aerodynamics.
Side skirts, low-resistance tires, and wide-based single tires are popular additions making a big difference in fuel efficiency and related costs. The International Council on Clean Transportation even found that, across seven trailer efficiency technologies, fuel savings ranged between 1% and 7%. What's more, payback times lasted up to half a decade, so companies are sure to see a return on their investment.
5. Service Discounts
Investing and budgeting for regular fleet maintenance is one of the best ways to cut costs in the long run. In many cases, oil changes, tire rotations, and other routine upgrades and improvements can save distributors hundreds of thousands of dollars on new vehicles. Even so, it pays to save during maintenance visits, too.
For instance, drivers who frequent the same service center may receive rewards points or service discounts for stopping by so often. Meanwhile, fuel cards allow them to save money at the pump, regardless of where or when they stop for gas. Companies that implement these strategies can then use the savings to fund even more effective solutions like electric semis, aerodynamic enhancements, and more.
6. Automated Guided Vehicles
Opportunities to integrate autonomous robots exist at practically every stage of the supply chain, especially within the agriculture and food industries. Many distributors are already experiencing lower costs, safer work environments, and efficiency improvements from robotic investments.
For example, by using automated guided vehicles, warehouses can completely forgo forklifts and the workers it takes to drive them, saving thousands in labor along the way. AGVs with self-guiding capabilities can also reduce cross-docking times, speed up shipment deliveries, take more accurate inventory counts, and provide real-time data to suppliers. In short, they simplify supply chain logistics and make them easier to manage, which inevitably streamlines the entire agriculture transportation process.
7. Edible Coatings
Reducing food waste is an essential part of streamlining agriculture transportation models and increasing sustainability. Around 14% of food spoils and ends up as waste before reaching consumers. Luckily, there are a few innovations available to prolong produce's shelf life, including edible coatings.
Edible food coatings are often made of gelatin and actively inhibit bacteria growth during transportation and distribution. This way, produce stays fresher longer. They also form a natural barrier against moisture, oxygen, and UV light – something plastic packaging products often fail to do. Because they're safe for human consumption, these coatings reduce waste in more ways than one and put less pressure on already rigid transportation models and timelines.
Establishing a Performance Baseline
It may be tempting to employ multiple innovative strategies at once. However, companies must establish a current performance baseline before implementing potential solutions. How efficient are current transportation models? At what point in the supply chain do problems frequently arise? Where might companies cut corners without compromising quality?
Once they've gathered enough data to justify a change, producers and distributors can best determine where to focus their time and resources and set goals for improvement. Then, they can monitor progress and make additional adjustments as needed.
Comments (0)
This post does not have any comments. Be the first to leave a comment below.
---
Post A Comment
You must be logged in before you can post a comment. Login now.
Featured Product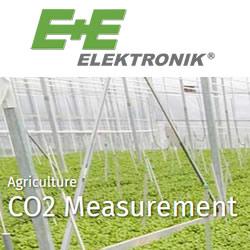 Lowering of energy costs, acceleration of growth and extension of the possible storekeeping duration can be optimised by the precise measurement of humidity, CO2-content and temperature. Optimum basic conditions for animals and plants ensure best agricultural products. As different applications demand various adopted solutions for optimization of agricultural processes, E+E Elektronik provides a broad portfolio of agricultural monitoring products