Technology for Sustainable Local Food Sourcing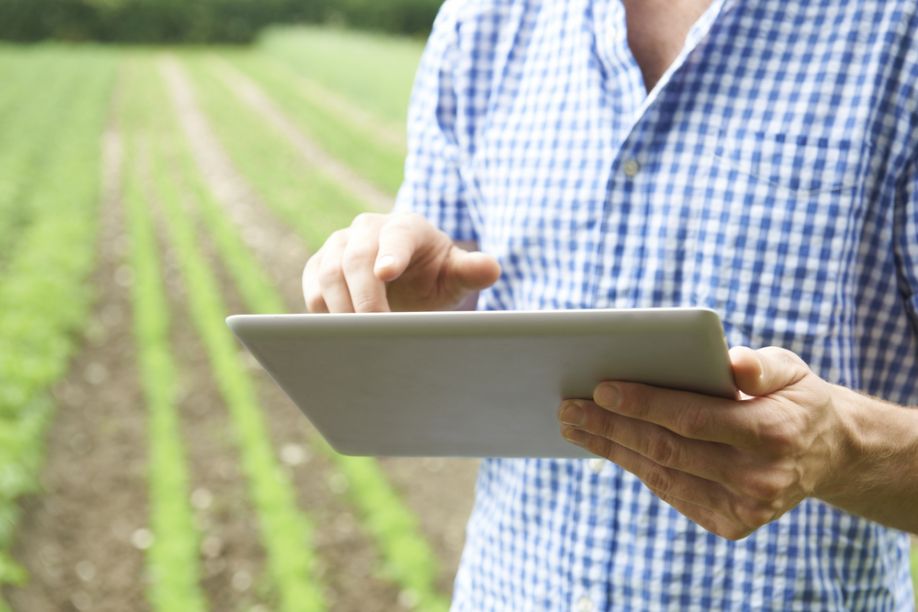 Purchasing and consuming local and sustainable food is one of the best choices someone can make. It helps the local economy, and it makes less of an impact on the environment. The grocery store industry embeds into modern lives. It's convenient, cheap and a quick option for those on the go.
However, when consumers choose to purchase from chain stores rather than source food locally, it hurts the local farmers. Farmers have faced agricultural challenges, like limited water availability and being able to regenerate their land. Plus, with climate change on the rise, it makes the growing season more challenging to navigate with unexpected high and low temperatures and natural disasters.
To encourage locals to source their foods from farmers, the agricultural industry has teamed up with technological experts to find ways to make it easier for farmers and the general population to form a trusted relationship. That has been made possible through apps and other technology. Farmers, ranchers and others involved in the agricultural industry can now put their products on an app where consumers can find them to buy locally.
Below are some examples of recent technology for sustainable local food sourcing.
Market Mobile
For farmers that live in the Northeast region of the United States they can connect with Market Mobile. Market Mobile is in Rhode Island, and it's a local food distribution system to connect those in the agricultural business with food producers. These food producers include grocers, schools, farm stands, chefs and more.
The app helps farmers keep their focus on farming. Because of this, it increases the sales of locally and sustainably grown food in the local communities. Plus, people can purchase their food directly from the source, ensuring they support the farmers.
Farmigo
Farmigo is another app that connects farmers with consumers so people can source sustainable, locally grown food. The company runs a successful community-supported agriculture system and it produces a minimal amount of waste.
Based in Brooklyn, New York, Farmigo allows farmers to sell their products to customers directly. It bypasses those supermarket middlemen and connects farmers with eaters. This improves everyone's access to local food, which benefits both the environment and the local economy.
Forager
People everywhere think that grocery stores should source locally-grown food. That's why Forager began — their goal is to expand access to local food. That means they search for farmers and ranchers who can provide local produce to their surrounding communities.
Forager is a digital local food supply chain. The local food market has grown four times faster in the past decade compared to industrial agriculture. The pandemic has undoubtedly changed the way people purchase food, and since more people are staying home for their meals, they want access to healthier foods and wish to support the local economy as much as possible.
Seafood Watch
Another tremendous technological application for sustainable local food sourcing is Seafood Watch. Their goal is to link local seafood producers to consumers, ensuring that consumers know where their seafood comes from as the demand for sustainable seafood continues to rise.
Seafood watch works directly with seafood producers to help them improve their practices. Consumers can use the search tool to find out where their seafood is collected. Many times, consumers will want local seafood or those that are harvested with sustainable practices. Therefore, if you are a seafood farmer who advocates for local and sustainable seafood, you'll likely get more consumers.
Ample Harvest
Throughout the United States, some people worry if they're going to find enough food to put on their tables. Although this has been going on for years, thousands of pounds of food are still thrown away. Food banks and community organizations have provided some food for community members, but they lack locally sourced and fresh produce.
Ample Harvest allows farmers and ranchers to donate fresh produce to the local food pantry. The application connects you to those searching for fresh foods, even if the foods you have aren't up to standards or are going to go bad before you can send them to a market. This limits the amount of food wasted when you harvest more than you can use.
Sell Sustainable, Local Food with the Help of Technology
Using apps like the above is a great way to connect with your local community and potential consumers. Being in the agricultural business can be challenging. Still, it's so much more rewarding when you know that your practices conserve resources, remain sustainable and help support the local economy and population.
Comments (0)
This post does not have any comments. Be the first to leave a comment below.
---
Post A Comment
You must be logged in before you can post a comment. Login now.
Featured Product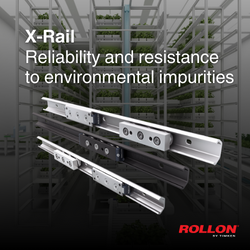 Rollon's X-Rail linear rails are a reliable solution in environments susceptible to impurities. Equipped with rolling elements with shaped and flat raceways, they are available in several versions: galvanized, nitrided or stainless-steel sheet metal. The latter version ensures total corrosion resistance, which is critical for hostile environments such as those found in vertical farming. Particularly innovative is the T + U configuration of the X-Rail linear rails, which can compensate for the parallelism errors of mounting surfaces. This simplifies installation and reduces costs.