How Cannabis Farmers Helped Create the Indoor Farming Industry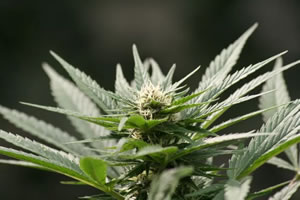 Gabe Blanchet, Co-Founder, CEO of Grove via The Spoon: By now, most of us have heard about how pornography helped shape the development of the Internet. While the exact percentage of how much of the web's early traffic was made up of porn is still debated to this day, what isn't up for debate is the outsized influence the industry had on bolstering streaming and other underlying technologies for the Internet in the 90s and 2000s.

Indoor and vertical farming had a similar driving force in its early days, only instead of pornography helping to drive the technology development and innovation of this budding industry, much of the early technology developed for today's modern indoor farming industry owes a debt of gratitude to the world's indoor cannabis farmers.

But it wasn't just pot. Another important driver of innovation in indoor farming was the focus from NASA and the promise/necessity of plant cultivation both in space and on other planets. This spurred a lot of the focus on aeroponic and water-efficient technologies (due to their low weight — optimal for transport). Although astronauts could likely benefit from a bit of recreational cannabis, most of the focus was on growing nutritious, edible and oxygen-producing crops with limited resources.

And although it often gets less coverage, another key element has always been the global greenhouse growing industry. Innovations from R&D in greenhouses of all different levels of sophistication have helped pave the way for indoor commercial farming in its current incarnations.

In short: cannabis, plants in space, and greenhouses → modern indoor farming. Full Article:
Comments (0)
This post does not have any comments. Be the first to leave a comment below.
---
Post A Comment
You must be logged in before you can post a comment. Login now.
Featured Product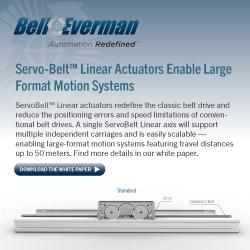 Manufacturing and packaging operations that still depend on manual material or parts handling operations can reap immediate benefits from a type of automation based on long-travel Cartesian robots with custom end-of-arm tooling (EOAT) and advanced sensing capabilities. These robots can support a variety of machines - performing otherwise manual tasks such as machine tending or transferring in-process parts - making long-travel Cartesian transfer robots a major upgrade to processes and operations. Download the White Paper from Bell-Everman