9 AgTech Startups Using AI to Grow Smarter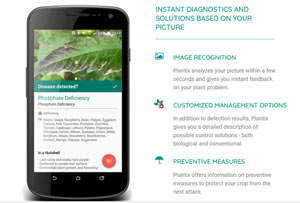 NANALYZE: We won't spend too much time belaboring some obvious points when it comes to feeding future Earth. Basically, we're pretty well screwed. Estimates from just a few years ago said we would need to increase agricultural production by 70 percent to feed nine billion people. A more recent estimate says we can expect closer to 10 billion mouths to feed by mid-century. You do the math (mainly because our MBAs flunked their pre-algebra classes). Throw in a few record-setting storms every year for the next few decades, and soylent green is starting to taste pretty good. Still, we're an optimistic bunch at Nanalyze (a lucrative opioid addiction will do that for you), and we have found plenty of reasons to be excited about agriculture technology—or, in the parlance of our times, agtech—and its use of artificial intelligence to grow some smart solutions.
AgTech Grows Up
One of the big reasons we're rooting for the future is that the world's biggest tech fund, the SoftBank Vision Fund, planted $200 million in the biggest agtech funding round ever for San Francisco-based Plenty. That brought total funding for the three-year-old company up to $226 million. SoftBank basically bought a farm. A vertical farm. Plenty employs the latest tech like IoT sensors and machine learning to grow crops vertically indoors using only light, water and nutrients. Its system reputedly uses only 1 percent of the water guzzled down by conventional farming techniques. Plenty also maintains it can grow up to 350 times as much produce per square foot as Old MacDonald. Full Article:
Comments (0)
This post does not have any comments. Be the first to leave a comment below.
---
Post A Comment
You must be logged in before you can post a comment. Login now.
Featured Product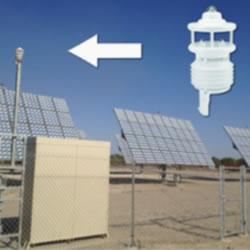 Professional weather sensors form the heart of large solar plants supporting their operation and performance. Lufft was the first manufacturer to combine several sensors in one housing, bringing the largest multiparameter weather sensor family with 19 members into being. Many of them are well-suited for solar site assessment and continuous monitoring. The most commonly used one is the WS600 delivering data on temperature, air pressure, wind, relative humidity and precipitation. Through its open protocol, it can easily be attached to radiation sensors e.g. from Kipp&Zonen. Other models have an integrated Silicon, Second Class or Secondary Standard radiation sensor.