This AgTech Startup Just Built A Coinstar For Coffee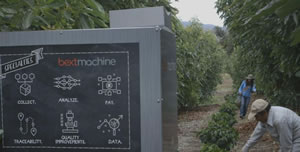 Alex Knapp for Forbes: In one fell swoop, coffee farmers in African and South American markets will be able to leapfrog ahead in technology - moving from carbon paper copies and promises of payment to being able to be instantly paid for their coffee digitally.
That's the vision, anyway, that CEO Dan Jones has for his company, bext360. The agtech startup, which has raised $1.2 million in venture funding to date, just announced its first product. It's a Coinstar-like device that's able to grade coffee harvested by farmers while they're out in the field - and pay them right away.
"Our machine, using machine vision and artificial intelligence, analyzes every single coffee cherry," said Jones. "And then we give the grade back to the farmer who produced it."
The machine, Jones explains, can analyze 30 kilograms of coffee cherries and divide them up into Grade A, Grade B, and Grade C cherries. (The grade impacts how much farmers get paid.) Then the machine will make a payment offer to the farmer right away. If the farmer accepts, an instant digital payment is made to them. Powering the software is blockchain technology from Stellar.org. Full Article:
Comments (0)
This post does not have any comments. Be the first to leave a comment below.
---
Post A Comment
You must be logged in before you can post a comment. Login now.
Featured Product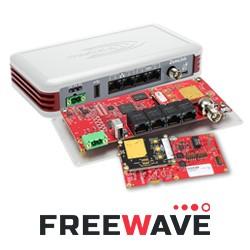 Did you know precision agriculture, on average, raises yields 1.75% and reduces energy costs as much as $32 per acre while also reducing water usage by 8%? (MDPI). FreeWave can fully optimize your agricultural operations to reduce costs while increasing profits and yields for less. We've got you covered with our free Precision Ag guide. But first, we'd love some information...