As California's labor shortage grows, farmers race to replace workers with robots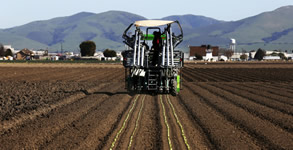 Geoffrey Mohan for LA Times: Driscoll's is so secretive about its robotic strawberry picker it won't let photographers within telephoto range of it.
But if you do get a peek, you won't see anything humanoid or space-aged. AgroBot is still more John Deere than C-3PO — a boxy contraption moving in fits and starts, with its computer-driven sensors, graspers and cutters missing 1 in 3 berries.
Such has been the progress of ag-tech in California, where despite the adoption of drones, iPhone apps and satellite-driven sensors, the hand and knife still harvest the bulk of more than 200 crops.
Now, the $47-billion agriculture industry is trying to bring technological innovation up to warp speed before it runs out of low-wage immigrant workers.
California will have to remake its fields like it did its factories, with more machines and better-educated workers to labor beside them, or risk losing entire crops, economists say. Full Article:
Comments (0)
This post does not have any comments. Be the first to leave a comment below.
---
Post A Comment
You must be logged in before you can post a comment. Login now.
Featured Product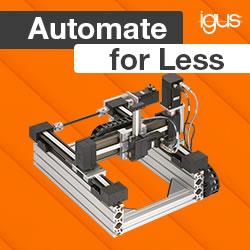 There are a lot of factors to consider when designing a bearing pivot, including lifetime, machine purpose, loading capabilities, and environment. However, the most crucial element is knowing how corrosion, the number one cause of pivot failure, affects the housing, shaft and bushing. Read this blog post to learn how you can achieve a successful, maintenance-free pivot design.