Vivent pioneers unique AI-enabled technology that gives farmers and agtech businesses early warning of disease, pests, nutrient deficiencies, and water stress, using biological signals from the plants themselves.
Vivent, Swiss-based developer of "wearables for plants", announces that Pymwymic, a leading impact investor, and Horticoop, a cooperative of about 400 members active in Horticulture globally have acquired a significant new stake in the company to help accelerate its expansion to new markets. Both Netherlands-based investors recognise the transformative effect Vivent's crop health solutions have in improving the profitability of growers and the sustainability of food production.

"We are delighted to have Pymwymic and Horticoop join our ownership group, as we increase sales and refine product offerings for new agricultural sectors. They are both driven by deep connections with sustainable agriculture and their involvement reinforces the industry's growing interest in plant centered cultivation."
Vivent co-founder and CEO, Carrol Plummer
Vivent pioneers unique AI-enabled technology that gives farmers and agtech businesses early warning of disease, pests, nutrient deficiencies, and water stress, using biological signals from the plants themselves. Vivent's wearables for plants provide alerts long before visual symptoms appear so growers can treat plants earlier. Vivent's biosensor is the first commercial crop health diagnostic system based on plant electrophysiology -internal electrical signals plants use to coordinate growth, reproduction and defence.
"Using recent advances in machine learning, we can now decipher the internal network in plants and learn exactly what they need ," says Dr Nigel Wallbridge, Vivent co-founder. "With our new investors we can deliver plant-driven, responsive, sustainable agricultural systems of all kinds."
The technology leads to optimised growing recipes, increased yields, and improved crop protection effectiveness. It also encourages the adoption of environmentally preferable crop protection solutions - so more food with fewer inputs.
"We are convinced of the disruptive potential of the technology and hence excited about supporting the team at Vivent," says Wilco Schoonderbeek, Director Investments at Horticoop BV.
Vivent solutions are successfully deployed in greenhouses and indoor farms and are increasingly used for field-grown crops, like potatoes, apples, grapes, canola and sugar beet, meaning it can serve a wide range of growers and crops across Europe and North America.
In addition, Vivent also works with suppliers of innovative agricultural technology, including crop protection products, fertilizers, irrigation systems and supplementary lighting to demonstrate plant responses these treatments. Plant breeders can quickly assess the resilience of new plant varieties to a wide range of crop stressors.
"We are delighted to support Vivent on their journey to unlock the 'language of plants' and deepen our knowledge of how to manage plant stress. It is remarkable to see precisely how plants respond to stressors in the environment and to learn how we can use these signals to support better crop management in the face of climate change." Monique Meulemans, Pymwymic Investment Manager
________________________________________
About Pymwymic:
Pymwymic has taken a frontrunner role in the transition towards investing with care for both people and planet since 1994. Backed by 200 individuals, families, entrepreneurs and angel investors and joined by institutional investors, we have launched two Sustainable Development Goals-focused impact funds. Pymwymic's Healthy Ecosystems Impact Fund I (closed in 2021) has nine portfolio companies (of which two exited) building solutions to preserve and restore our ecosystems. We are currently investing through the Healthy Food Systems Impact Fund II, supporting the change making entrepreneurs who are transforming our food system from farm to fork.
For questions, please contact Monique Meulemans at monique@pymwymic.com
About Horticoop:
Horticoop, founded in 1904 and supported by approximately 400 members who operate professional greenhouse horticultural businesses and with companies active in the fields of lighting, climate, technology and substrates for the industry , invests in companies at various stages of maturity that are transforming Controlled Environment Agriculture (CEA).
With long-term investments and by connecting members and businesses, we are creating a healthy future for CEA, transforming an industry that must meet the need of a growing population while promoting sustainable resource management practices.
For more information, please contact David Brand, Communication & Community Manager at Horticoop on telephone number +31 (0)611648594
About Vivent:
Vivent was founded by well-known serial entrepreneurs Carrol Plummer and Dr. Nigel Wallbridge, who have now applied their information processing and telecommunication system skills to biological networking, with an initial focus on crops. Vivent's team of expert plant and data scientist and experienced commercial people have worked with leading agricultural institutes, universities, crop protection companies and growers to validate this innovative approach. Vivent's focus is on high-tech indoor growing operations and high-value outdoor crops. More information is available at www.vivent.ch
Featured Product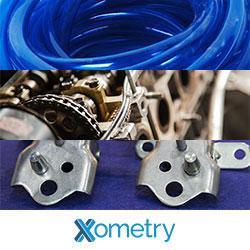 Xometry is your source for custom parts. Now, in addition to getting instant quotes on 3D Printing, CNC Machining, Sheet Metal, and Injection Molding, customers can create and send RFQs for die casting, stamping, and extrusion work to our nationwide network of pre-vetted manufacturers with just a 2D drawing. You will receive and be able to review responses from qualified shops within 7 days on an advanced web-based RFQ management platform. To learn more go directly to our site to issue and RFQ today. Stop wasting time managing RFQs through email and by phone, and start issuing RFQs at scale and in the cloud.