Precision Irrigation Management startup will use funding for R&D, and to accelerate expansion in North America and beyond
(Sept. 20, 2023) - Precision Irrigation Management startup Treetoscope has completed its latest seed fundraising round, securing $7 million to aid with R&D, fuel overall growth and accelerate commercial agriculture expansion in North America and beyond.

The round was led by the Champel Capital venture capital fund, a leading European-Israeli fund focusing on impact technology investments, together with other strategic investors that include Leon Recanati's GlenRock fund, SeedIL, YYM-Ventures, Agrovision, NEOME, GN-Z11 and Earth.vc.
"This is an exciting time for Treetoscope, because it will help our talented team get our groundbreaking technology into the hands of more growers," said Treetoscope CEO Dotan Eshet. "Our technology is unlike any in the agtech space, and the funding will enable us to expedite our research and to expand, improve, and carry out our mission to provide farmers with the tools they need to grow more with less water and inputs."
Founded in 2021 in Tel Aviv, Israel, Treetoscope's plant-based irrigation management platform helps growers make more precise irrigation decisions thanks to real-time sap and water uptake data from the crop itself. Rather than using soil sensors, that don't tap into the plant, or tree trunk sensors that are limited to measuring tree circumference, Treetoscope's in-tree/plant sensors directly measure water uptake in real-time. Combined with AI, integrated weather data, satellite imagery and other remote data, Treetoscope's irrigation management system provides growers with a more accurate data set to easily schedule irrigations, cut back water and other input costs, and ensure optimal crop health and production.
Treetoscope's sensors are easy to install by the grower, and are more cost effective than many other service-heavy soil sensor solutions, providing higher-resolution data across the field, vineyard or orchard.
"Treetoscope has developed a unique solution to one of the most painful problems in the worldwide food chain, where water is becoming a rare, expensive commodity," said Amir Weitman, managing partner at Champel Capital. "We are proud to partner with such a company that provides solutions to farmers to save significant amounts of water and create a genuine impact in the world."
Treetoscope's field data is pushed seamlessly into its user-friendly irrigation management platform that can be accessed via computer or a dedicated mobile app, where growers can make more informed irrigation decisions. This ensures their crop receives just the right amount of water required for optimal growth.
"By understanding when their crops truly need water the most and tailoring irrigation accordingly," Eshet concluded, "farmers can maximize yields while using less water."
Building on Existing, Global Partners
Treetoscope has commercially collaborated with some of the world's leading agri-businesses, as well as renowned research institutes around the globe:
• In North America, The Toro Company, has partnered with Treetoscope and co-branded the innovative technology (Transpira). This collaboration has led to the successful launch of sales in the U.S. and Mexico, marking a significant milestone for the global expansion of the company.
• Netafim, a global leader in sustainable agricultural irrigation solutions, has rigorously validated Treetoscope technology over three years, paving the way for global commercialization partnership.
• In Spain and Portugal, Treetoscope is experiencing robust commercial expansion within the expansive market of fruit trees. They have secured significant customers, ranging from almonds and pistachios with key players like Nutalia and Treemond, to wine grapes through an extensive pilot network involving major companies associated with the Federation of Wine Producers (FEV) and the Institute of Vineyards and Wine (ICVV).
• In Italy, Treetoscope is conducting apple and pear trials at Aquacampus, the R&D arm of Canale Emiliano-Romagnolo, a pivotal water-delivery infrastructure entity in the Po Valley. Additionally, they are conducting trials in partnership Zespri, the largest kiwi grower in the world.
• In France, Treetoscope has worked with INRAE, a research institute dedicated to ag science, to better measure stress in citrus trees to improve irrigation programs and reduce water use.
To date, Treetoscope has secured more than $10 million in total investments, which includes grants from the Israel Innovation Authority and Bird Foundation, a joint Israel-U.S. government fund.
In its second year of sales, Treetoscope has tripled revenue versus the previous year and is on target to meet sales objectives for the current financial year ending December 2023.
Along with a recent expansion into the U.S., hiring a General Manager in the Sacramento Area earlier this year and currently expanding its team in California's Central Valley, Treetoscope is preparing for expansion into Mexico for the 2024 season.
For more information on Treetoscope's technology, investment opportunities or to learn how you can partner with the company, visit www.treetoscope.com or email Eshet at info@treetoscope.com.
# # #
About Treetoscope,
Established in 2021, Treetoscope is an Israeli company that developed breakthrough technology for direct plant monitoring. The company offers its innovative services to farmers in North America, Europe, and the Middle East, helping them reduce production costs, increase yield, and optimizing water use. Treetoscope is currently expanding its technology into new territories and crops. Visit www.treetoscope.com to learn more.
About Champel Capital
Champel Capital is a venture capital fund that invests in Israeli startups in the realms of foodtech, agritech, medtech, industry 4.0, fintech and traffic. To date, the fund has made 21 investments, yielding 4 exits and 1 unicorn - Lemonade. Champel Capital is headed by partners Amir Weitman and Arié Benguigui, who have been investing in the Israeli venture capital scene since 2017. The Fund's advisory committee consists of serial entrepreneurs, investors, educators and leading individuals in the ecosystem: Eyal Waldman, Prof. Omer Moav, Prof. Raoul Bino, Eyal Orion and Hillel Fuld.
Featured Product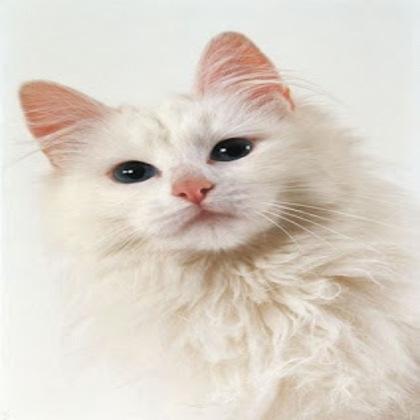 Image processing opens up a wide range of possibilities for the automation of modern agriculture - but what to do when only a small budget is available? That is where the uEye XLS comes in. With the launch of these super-small industrial cameras, even price-sensitive applications and volume projects become feasible. Measuring just 29 x 29 x 7 mm, the compact cameras offer excellent imaging characteristics without excessive heat generation, making them a perfect fit for embedded vision applications in agricultural machinery and equipment. The industrial cameras comply with the vision standard and are available with Micro-B connectors and with or without C/CS or S-mount lens holders, further increasing their adaptability to different agricultural environments. Thanks to these features, the cameras offered by IDS Imaging Development Systems lower the barriers to entry and make it easier to explore the potential of vision technology to optimize agricultural processes.