Growers Can Upgrade Their Existing Irrigation Equipment to Lower Costs, Reduce Stress
WASHINGTON STATE, U.S.A. - Farm irrigation technology company FarmHQ (www.farmhq.com) today announced that its irrigation management platform now includes a scheduling feature. FarmHQ's new Quick Scheduler lets growers set shutdown timers, one-time irrigation sessions, and repeating irrigation schedules in real time. It's the latest feature in the FarmHQ platform, which upgrades any irrigation pump or solenoid-compatible valve - regardless of age, make, or model - into a smart irrigation tool. FarmHQ's new Quick Scheduler lets growers set shutdown timers, one-time irrigation sessions, and repeating irrigation schedules in seconds for any pump or solenoid-compatible valve.

Simple irrigation scheduling systems are common in residential and commercial applications, but for farms, existing scheduling systems are designed for complex networks of irrigation equipment, require wires or local networks to be configured, and have outdated user interfaces.
FarmHQ's Quick Scheduler can be scheduled independently on each existing pump or valve, making it easy to start with a single pump, or automate a farm's entire operation. There are no limits to the number of schedules a grower can create or to the number of different pieces of equipment FarmHQ can run.
Growers can also make changes to their irrigation in real-time, and the Quick Scheduler will implement those updates immediately.
"Too few growers have access to a simple scheduling tool that lowers their costs and stress while streamlining their water use. Our Quick Scheduler gives growers around the world a new way to transform their existing equipment and irrigation operations - all from their smartphone," said David Wallace, CEO of FarmHQ and a third-generation potato grower from Washington State's Skagit Valley. "With FarmHQ, growers can transform their pumps and valves into smart irrigation tools. As FarmHQ comes to more farms around the world, we'll bring this right-sized solution for existing equipment on any farm irrigation operation."
In July, FarmHQ announced flow rate analysis for any pulse output flow meter to help growers manage their irrigation and water use more efficiently and avoid overpaying for water, identify leaks, and automate their record-keeping and water usage compliance. FarmHQ's flow rate analysis solution connects to any pulse output flow meter and updates the farmer with real-time and historical flow rate data, including peak flow and average flow, all in user-defined time windows. This new feature will provide valuable insights into the health of irrigation systems and water availability, and automate recordkeeping for easier compliance reporting.
Launched in 2020, the FarmHQ platform lets growers monitor, control, and automate any piece of their existing irrigation equipment to lower costs, simplify their operation, and reduce stress. The cloud-based FarmHQ app pairs with the FarmHQ cellular device, which can be retrofitted to any electric or combustion-powered water pump powering any irrigation system, solenoid-actuated valve, pulse-emitting flow meter, hard-hose irrigation reel, center pivot, and linear sprinkler, to provide growers and their teams new remote monitoring, control, and automation capabilities from a smartphone.
FarmHQ's Quick Scheduler is free for all current FarmHQ users and will be available to all future FarmHQ farmers as a part of the robust package that monitors pressure, GPS location, time usage, and total water output.
Under typical irrigation conditions, FarmHQ saves approximately 500,000 gallons of water and reduces farmers' labor and input costs by an average of $5,000 per device per irrigation season.
FarmHQ works anywhere a smartphone does and is being used on farms in 30 states and provinces in the United States, Canada, and Mexico. FarmHQ devices are currently available to farms across North America for direct purchase and via the company's network of irrigation equipment dealer partners.
About FarmHQ for Farm Irrigation
Founded by third-generation growers from Washington State, FarmHQ (founded as CODA Farm Technologies) is a growing farm irrigation technology company. The company's global platform, FarmHQ, lets growers use their smartphone and an easy-to-install device to remotely monitor, control, and automate any piece of irrigation equipment in real time to lower costs, simplify operations, and reduce stress. FarmHQ can be retrofitted to any pump, solenoid-actuated valve, flow meter, hose reel, center pivot, and linear sprinklers. Growers in over 30 states and provinces in Canada, the United States, and Mexico are using FarmHQ to manage their irrigation operations. To learn more, visit www.farmhq.com.
Featured Product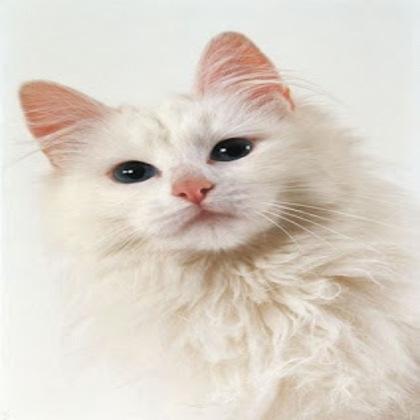 Image processing opens up a wide range of possibilities for the automation of modern agriculture - but what to do when only a small budget is available? That is where the uEye XLS comes in. With the launch of these super-small industrial cameras, even price-sensitive applications and volume projects become feasible. Measuring just 29 x 29 x 7 mm, the compact cameras offer excellent imaging characteristics without excessive heat generation, making them a perfect fit for embedded vision applications in agricultural machinery and equipment. The industrial cameras comply with the vision standard and are available with Micro-B connectors and with or without C/CS or S-mount lens holders, further increasing their adaptability to different agricultural environments. Thanks to these features, the cameras offered by IDS Imaging Development Systems lower the barriers to entry and make it easier to explore the potential of vision technology to optimize agricultural processes.