Anti-corrosion lubricant originally developed for the U.S. military protects important agricultural equipment to ensure reliable performance
For farmers, there is no room for costly heavy equipment failure and downtime when it can be prevented with proper maintenance. Whether tractor, harvester, baler; tillage, planting, or irrigation equipment; or agricultural vehicle, machinery must work reliably when needed.

The problem is that frequent exposure to water, atmospheric humidity, condensation, and environmental contaminants (salt, nitrogen, dirt, dust etc.) makes fighting rust a never-ending battle. Even heavy equipment that is only used seasonally can become frozen or encrusted during the off-season. In fact, almost 50% of all mechanical, electric, and electronic component failures are caused by rust and corrosion.
Fortunately, farmers now have access to a unique compound called StrikeHold that works as an anti-corrosion protectant, lubricant, and cleaner that was originally developed to preserve, maintain and lubricate U.S. military weapons and heavy equipment for use in some of the harshest working conditions in the world.
Now it is available to farmers to keep critical agricultural equipment in good working order, as well as reduce downtime, service and repair costs, while extending service life and improving operating efficiency. As an anti-corrosive protectant, it goes on wet and dries in place. A shield-like film coating protects equipment against the effects of moisture and corrosion, even against saltwater, while repelling sand, dirt and dust.
Farmer Scott Spahn of Swainsboro, GA says, "Well-maintained equipment is essential to our operations, and we can't afford downtime during peak planting season. I have found StrikeHold far superior to anything I've used in the past. It prevents rust and corrosion on any exposed metal."
The anti-corrosive protectant can help to waterproof and dry out wet electrical gear and other water-sensitive parts, and will actually improve electrical performance by cleaning and protecting contacts and internal parts, including circuitry and connections. Because of this capability and its dielectric properties (ability to transmit electric force without conduction) to 40,000 volts, it can help to keep motors, electronics, circuit boards, lighting, wiring, connectors, switches, etc. working properly.
Spahn adds, "Its ability to keep moisture from affecting electrical connections may be its best quality, [so] I spray everything down. It maintains our tractors, seed drills and broadcast spreaders."
In Nunez, Georgia, farmer Robert Charles agrees. "When I use a fertilizer/lime spreader on my New Holland TS6.130, I pre-spray all components and the PTO, 3 Point Quick hitch and the entire spreader. I have had zero signs of corrosion from the nitrogen fertilizer over the past two years. This is the best anti-rust, corrosion prevention I have found."
As a lubricant, the fast-acting, penetrating compound also cuts through dirt, rust and corrosion, quickly getting into metal parts that have become frozen or encrusted to get them working again. It contains synthetic-based additives that act like microscopic ball-bearings to reduce friction.
"It is a super lubricant and makes all hookups a breeze," adds Charles.
Most farmers understand that not sufficiently maintaining, lubricating, and protecting their agricultural heavy equipment is negligent and will likely lead to equipment failure and premature repair or replacement when they most need it. Fortunately, the availability of the anti-corrosion lubricant and protectant for agricultural use can help to ensure that farmers' equipment reliably works as intended even in rust prone environments.
For more info call 866-331-0572 toll-free, or visit www.strikehold.com or StrikeHold at www.amazon.com
Featured Product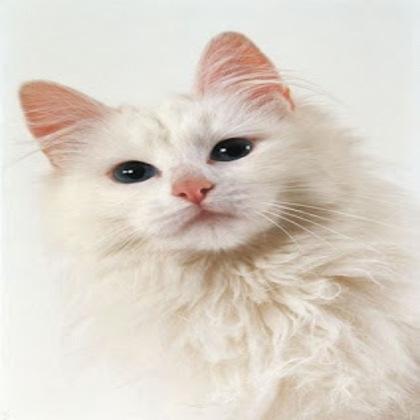 Artificial intelligence can be used, for example, to classify fruit varieties or to identify damaged parts, e.g. apples with marks or color deviations. To cover all possible variances with classical image processing would be very time-consuming and costly. With artificial intelligence, however, these challenges can be solved in no time at all. IDS NXT ocean is a user-friendly all-one-one system which requires neither special knowledge in deep learning nor camera programming. Only sample images and knowledge on how to evaluate them (e.g. "good apples" / "bad apples") are needed. This makes the start into AI-based image processing particularly easy. Camera hardware, software, infrastructure and support come from a single company. For beginners, IDS offer the IDS NXT ocean Creative Kit, which includes all components and workflows to create, train and run a neural net.