Winner of a highly-selective National Science Foundation SBIR Award, Agrology is the first company to offer an agriculture system that mitigates, predicts and addresses issues with smoke taint, irrigation and climate change
Agrology today introduced the first Predictive Agricultural System that is an effective, affordable, and easy to use way to predict and address a variety of critical farming challenges. Agrology's patented system includes affordable hypersignal sensors that capture the full spectrum of agronomic data, machine learning (AI) technology, and actionable insights via an Agrology mobile app.

The Duckhorn Portfolio, a leader in technology and industry best practices, has been using Agrology in their vineyards. "The Agrology system has been very approachable," said Courtney Shifflett, Viticulturist, The Duckhorn Portfolio. "I've enjoyed working with the team, and I believe this technology could change how the industry approaches data-driven decisions."
The Agrology system monitors and predicts problems before they occur and includes data on nano-climates, regions, soil types, and weather patterns. From their mobile devices, growers have access to data on air quality including fine particles, air temperature, humidity, and the VOCs that cause smoke taint. The system also provides ground truth data on soil matric potential, soil moisture, soil conductivity, soil temperature, and actual irrigation events. Most importantly, Agrology is the only real-time hardware and software solution that monitors the Volatile Organic Compounds that are smoke taint precursors. The sensors can be installed in less than 15 minutes and users always have access to their data through the app, even when their phone is off network in a field. In addition, data refreshes every 30 minutes and Agrology models curate intuitive and easy to implement alerts and insights that are sent directly to the mobile app. Agrology customers own and control their data, enabling them to put their farm's data to work for their business.
"Farmers are facing new challenges and data is the path to surviving and thriving," said Adam Koeppel, CEO of Agrology. "We developed Agrology to help farmers preemptively mitigate risks. Ultimately we want to partner with farmers to deliver the predictive insights that will ensure economic viability of farming for generations to come."
Agrology was created by a team of technology experts who are dedicated to supporting farmers. With a combined 60+ years of product and engineering experience, the Agrology system won a highly selective National Science Foundation SBIR Award. In addition, Agrology partnered with one of the world's leading smoke impact experts at UC Davis to develop the company's smoke taint detection technology. The Agrology system is currently in use in 500 acres in Northern California and continues to grow in adoption.
"Grape smoke exposure is the issue of the day, yet up until now there has only been a slow, hands-on approach to monitoring the problem," said Dr. Anita Oberholster, a Professor in Cooperative Extension in the Department of Viticulture and Enology at UC Davis. "Agrology lets viticulturists monitor air quality in real-time. Our partnership will allow us to have access to a larger dataset than we've ever had before and advance our understanding of using this kind of real-time air quality data to predict smoke impact."
The Agrology system is based on machine learning (ML), an Artificial Intelligence (AI) based method of data analysis that automates analytical models. The Agrology system learns from data, identifies patterns, and makes forecasts and recommendations. As more data comes in, the Agrology forecast capabilities become more robust, allowing the predictions and information to increase and advance.
Pricing, Subscriptions & Installation
Unlike traditional sensor platforms that require significant upfront capital investment, Agrology offers an annual subscription that can be paid annually or monthly. For the first time, farmers can monitor their acres for the cost of a Netflix subscription. The subscription includes the installation and replacement of all sensors, real-time monitoring, and secure access to a farm's data via the Agrology mobile app. Anyone interested in getting started with Agrology can email the team at hello@agrology.ag or visit Agrology.ag/contact.
About Agrology
Agrology develops predictive agriculture technologies to help growers maximize profits with minimal input costs and environmental impact. Founded in 2019, Agrology's predictive agriculture platform combines proprietary, affordable sensor arrays with machine learning to provide actionable insights and trends via a mobile application. Agrology is a Public Benefit Corporation committed to focusing on protecting the economic viability of our farmers and the sustainability of our planet. The company's strategic partners include The National Science Foundation, UC Davis College of Agriculture and Environmental Sciences, and Virginia Tech College of Agriculture and Life Sciences. Agrology has offices in Alexandria, Virginia, and Sonoma, California, and can be found online at Agrology.ag.
Featured Product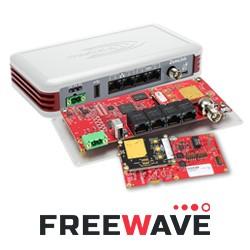 Making the most of IIoT in agriculture means making sure all data from the field can be readily accessed and acted upon, no matter where it is remotely generated. FreeWave has the solutions to power your precision farming systems, combining sensor data capture, IQ edge data processing, and network communications in the ways that meet your unique demands and enable you to easily uphold compliance as regulatory pressures rise.