BRANDT GLUCOPRO™ Molecule is the First of Its Kind in Agriculture
SPRINGFIELD, Illinois (AgPR) January 9, 2018 — BRANDT, a leading manufacturer of specialty products for the agriculture and turf markets, is introducing its proprietary plant growth regulator - BRANDT GlucoPro™ - at the Southeast Regional Fruit and Vegetable Growers Conference in Savannah, Georgia this week.

BRANDT GlucoPro is an entirely new PGR (plant growth regulator) molecule and the first technology of its kind in the Ag market. The chemistry stimulates plant energy, growth and productivity though a patented mechanism of action that releases tied up sugar inside the plant. BRANDT GlucoPro has been tested in field trials since 2014 and shows quality and yield increases ranging from 10-37% in specialty crops.
"BRANDT GlucoPro is based on groundbreaking scientific discoveries," said Brian Haschemeyer, Director of Discovery and Innovation at BRANDT. "The mechanism of action is truly unique. It is a game changer for the specialty products market and we're excited about the impact this technology can bring to growers."
BRANDT GlucoPro is based off the research and discoveries of Dr. Arthur Nonomura, the late Dr. Andrew Benson and formulation and field work of BRANDT's Discovery and Innovation team. Dr. Benson is recognized as one of the leading plant scientists of the 20th century. His work included the discovery of the Calvin-Benson Cycle and the Lectin Cycle, which lead to the development of BRANDT GlucoPro.
BRANDT GlucoPro is EPA approved and currently registered in ten states: FL, GA, LA, NC, SC, TX, AZ, NM, OH and ID. Registration is pending in 12 additional states; international registration is expected in 2020. The product is labeled for specialty crops, including brassica, cucurbits, fruiting and leafy vegetables, blueberry, cherry, grapes and sweet potatoes. The product is showing very promising yield advantages on blueberries (26%), melons (15%), tomatoes (26%) and sweet potatoes (37%) in particular.
BRANDT GlucoPro is available through approved distributors in states where the product is registered for sale. To learn more or locate a distributor, download the BRANDT Product Finder App on the Apple Store or Google Play.
About BRANDT
A leading agricultural company, BRANDT consists of three divisions—Specialty Formulations, Retail Agronomy and Dealer Support—serving customers around the globe. Founded in 1953 by Glen Brandt and his sister Evelyn Brandt Thomas to help customers adopt new and profitable technologies, the company has experienced aggressive growth under the leadership of President and CEO Rick Brandt. Innovation, technology and strong customer service are a few of the core beliefs that drive BRANDT today. BRANDT's focus is providing the products and services that give growers the best opportunity for maximum return while building a stronger, healthier and more abundant food supply.
Featured Product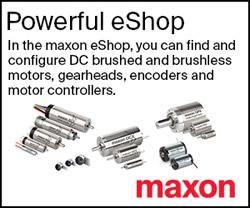 Discover the world of drive technology from a leading worldwide supplier of innovative customized drives. - Manufacturer of brushed and brushless DC motors, gearheads and motion controllers - Custom drive systems, quantities as low as a single unit - Certified for aerospace and medical applications