Software startups solution removes barriers to autonomous, beyond line of sight drone operations, accelerating the pace of commercial drones operating safely and reliably within low-altitude airspace
Windhover Labs, an emerging leader in open and reliable drone software, announces the successful test flight of its integrated flight software stack and ground control software. This milestone solidifies a groundbreaking technical approach and also marks the general availability of its software ecosystem to OEMs, avionics manufacturers, and commercial customers.

The successful test flight marked a significant milestone of Windhovers Phase II NASA Small Business Innovation Research (SBIR) program. SBIR programs fund the research, development, and demonstration of innovative technologies that have significant potential for successful commercialization. As an open ecosystem, Windhovers aftermarket extensibility options can create unlimited applications similar to the way iOS® and Android® users benefit from millions of independently designed and produced productivity tools.
Built on the backbone of NASA's core Flight System (cFS) framework and to the standards commensurate with FAA certification, Windhovers command, control, communication, and information systems are essential for advancing the drone market into safe and reliable Beyond Visual Line of Sight (BVLoS) operations.
"Windhover Labs is building upon the safety and reliability of NASA's core Flight System for the drone universe," said Michael Lowry of the Intelligent Systems Division at NASA Ames. "NASAs cFS is a proven and expandable software foundation for space missions, which can also provide an expandable software solution for Unmanned Aircraft Systems."
Windhovers software ecosystem will help unleash the potential of commercial applications for autonomous Unmanned Aircraft Systems (UAS). The ecosystem is designed for three main purposes: 1) to be integrated into drone hardware, 2) used for limitless commercial applications such as package delivery, precision agriculture, energy infrastructure inspection, and 3) a platform enabling drone service providers to build their own applications quickly and easily.
"Our team has over 30 years developing human rated space flight software for NASA, NASA subcontractors, and commercial space," said Mathew Benson, Co-Founder and Chief Engineer at Windhover Labs. "We decided to apply our experience to the emerging commercial drone market and built our flight stack on proven, safety critical space flight software."
How It Works
Windhovers software is designed for flying drones beyond line of sight, a similar scenario to operating spacecraft. Leveraging space flight software concepts of autonomy and safety as a foundation is key to the safe expansion and integration of small UAS into low-altitude airspace. Further, its ground software is built on standard IT solutions including HTML and JavaScript, making extensibility and workforce adoptions as easy as finding a good web developer.
Additionally, the Windhover framework and autopilot are based on open source solutions making adoption by avionics industry a low cost option without sacrificing safety and reliability.
The Team
The Windhover Labs team has over 30 years of experience in human space flight software development, integration and test. In less than one year, the team built the platform from the ground up following a standards-based development process, culminating in a successful flying vehicle. Windhover Labs is currently working with NASA to promote the safe incorporation of Unmanned Aircraft Systems (UAS) into low-altitude airspace. Recognized experts in the integration of NASAs open framework, Windhover Labs is able to quickly integrate new platforms and features.
About Windhover Labs
Windhover Labs is a leading developer of open, reliable, high-performance drone software that is easy to implement, test, deploy, and operate. Its complete ecosystem of flight and ground software, along with high quality processes, achieve the reliability required for autonomous operations of small Unmanned Aircraft Systems in low-altitude airspace. The open platform enables third-party developers to easily integrate their ideas onto flying platforms. Windhover Labs was founded in 2015 and was initially funded through NASAs Small Business Innovation Research Program. For more information, visit http://www.windhoverlabs.com.
Featured Product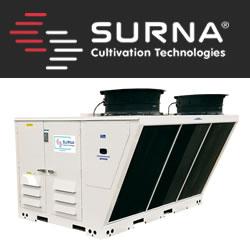 The EnviroPro Packaged DX HVACD Unit utilizes hot gas reheat to provide both cooling AND dehumidification all in one central unit. Its variable speed components allow it to make more nuanced adjustments, saving energy and avoiding temperature swings that can come from single-stage equipment. Due to its affordability, versatility, and industry-leading warranty, the EnviroPro Packaged unit is one of Surna's most popular HVAC offerings.