The two companies are joining forces to help farmers around the world access better data and predictive analytics on crop management and climate effects.
Champaign, Ill., (AgPR) September 20, 2017 -- Anheuser-Busch InBev (AB InBev) and Agrible, Inc. today announce a global partnership to improve barley production while minimizing environmental impact. The two companies are joining forces to help farmers around the world access better data and predictive analytics on crop management and climate effects. AB InBev is the largest brewer and user of malt barley in the world.

In 2013, AB InBev created SmartBarley - an innovative platform and incubator which leverages data, technology, and insights to help farmers solve challenges and improve their productivity and environmental performance. Today, SmartBarley is present in 13 countries across 5 continents. To enhance AB InBevs SmartBarley program, Agrible will provide farmers with access to their proprietary software, Morning Farm Report®. This software helps growers detect disease threats earlier, improve logistics planning, monitor crops on all fields, and improve quality.
Agrible and AB InBev began their work together in 2016 on a project to forecast barley yield (or production) and quality factors through better crop modeling and predictive analytics for American farmers. The relationship has developed beyond the United States into a major international expansion. AB InBev farmers will soon have access to Agribles technology across multiple countries on a variety of crops, beginning with South Africa, Mexico, Uruguay, Brazil, and Argentina.
Agrible and AB InBev will also work together to develop sustainability insights and metrics in areas such as water use, land efficiency, and the carbon footprint from growing and sourcing ingredients.
"We are very excited to form this relationship with AB InBev to continue bringing world class software, predictive analytics, and expertise to farmers everywhere," says Chris Harbourt, CEO of Agrible. "Our insights can truly change the face of agriculture across the globe and help companies of all sizes capture efficiencies and make their operations more sustainable."
"Quality ingredients are the key to brewing our world class beers. Morning Farm Report from Agrible is an exciting addition to our ongoing work in agricultural development to help our farmers around the world produce the best barley possible while also ensuring we are living up to our promise of creating a better world," says Katie Hoard, Global Director of Agricultural Innovation at AB InBev.
With this international partnership, Agrible and AB InBev are leading the market in connecting farmers with real-time, actionable insights at the field level.
About Agrible
At Agrible, we are working to assure the global supply chain is sustainably sourced, one field at a time. Our easy-to-use agriculture software is backed with world-class science. We forecast how weather will impact a range of crops, agricultural operations, and economic decisions. It helps growers produce premium ingredients that are better for consumers and better for the world. Then, we help growers find the best value for their practices and data by connecting them with partners and companies who want responsibly produced goods for their consumers and a better world for all. Agrible also created and supports mobile apps such as Pocket Rain Gauge™, Pocket Spray Smart™, and Pocket Drone Control™. These iOS and Android apps provide real-time and future insights for a farmer's fields, as well as their current location. Learn more at www.agrible.com.
About Anheuser-Busch InBev
Anheuser-Busch InBev is a publicly traded company (Euronext: ABI) based in Leuven, Belgium, with secondary listings on the Mexico (MEXBOL: ANB) and South Africa (JSE: ANH) stock exchanges and with American Depositary Receipts on the New York Stock Exchange (NYSE: BUD). Our Dream is to bring people together for a better world. Beer, the original social network, has been bringing people together for thousands of years. We are committed to building great brands that stand the test of time and to brewing the best beers using the finest natural ingredients. Our diverse portfolio of well over 500 beer brands includes global brands Budweiser®, Corona® and Stella Artois®; multi- country brands Becks®, Castle®, Castle Lite®, Hoegaarden® and Leffe®; and local champions such as Aguila®, Antarctica®, Bud Light®, Brahma®, Cass®, Chernigivske®, Cristal®, Harbin®, Jupiler®, Klinskoye®, Michelob Ultra®, Modelo Especial®, Quilmes®, Victoria®, Sedrin®, Sibirskaya Korona® and Skol®. Our brewing heritage dates back more than 600 years, spanning continents and generations. From our European roots at the Den Hoorn brewery in Leuven, Belgium. To the pioneering spirit of the Anheuser & Co brewery in St. Louis, US. To the creation of the Castle Brewery in South Africa during the Johannesburg gold rush. To Bohemia, the first brewery in Brazil. Geographically diversified with a balanced exposure to developed and developing markets, we leverage the collective strengths of approximately 200,000 employees based in more than 50 countries worldwide. For 2016, AB InBevs reported revenue was 45.5 billion USD (excluding JVs and associates).
# # #
Media Contacts:
Cynthia Bruno, Agrible
Chief Strategy Officer
T: +12174185515
Email: cynthia@agrible.com
www.agrible.com
Rachel Tulchin, AB InBev
Global Communications Manager
T: +16467461176
Email: Rachel.Tulchin@Ab-Inbev.com
Editor's Note: This is being sent to you via AgPR, www.AgPR.com, the news release distribution service for agriculture. AgPR is an "opt-in" service provided at no charge to journalists who report on agricultural topics. We encourage you to forward this info to other journalists you think will find it of interest. If you've received this from a peer and would like to receive future agricultural e-news briefs, please contact Warren E. Clark via e-mail at warren.clark@ccimarketing.com or by phone at (847) 836-5100. AgPR is a service provided by CCI Marketing, www.ccimarketing.com.
Featured Product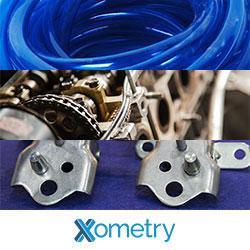 Xometry is your source for custom parts. Now, in addition to getting instant quotes on 3D Printing, CNC Machining, Sheet Metal, and Injection Molding, customers can create and send RFQs for die casting, stamping, and extrusion work to our nationwide network of pre-vetted manufacturers with just a 2D drawing. You will receive and be able to review responses from qualified shops within 7 days on an advanced web-based RFQ management platform. To learn more go directly to our site to issue and RFQ today. Stop wasting time managing RFQs through email and by phone, and start issuing RFQs at scale and in the cloud.