Throughout a rich heritage dating back to 1923, Southern States has grown to be one of the nations largest agricultural cooperatives owned by more than 200,000 farmer-members with 1,200 retail outlets in 23 states.
ZELLWOOD, FL—September 19, 2017—Anuvia™ Plant Nutrients announces an agreement with Southern States Cooperative to market Anuvias SymTRX™ to crop producers. SymTRX is an enhanced-efficiency, multi-nutrient, slow-release specialty fertilizer made to fit the needs of crop production while also adhering to the highest standards of environmental stewardship.

Throughout a rich heritage dating back to 1923, Southern States has grown to be one of the nations largest agricultural cooperatives owned by more than 200,000 farmer-members with 1,200 retail outlets in 23 states.
"Southern States, with its reputation for strong member relationships and for delivering new products and technology that bring value to their members," says Hugh MacGillivray, Anuvia Plant Nutrients executive vice president Commercial, "is a great fit for us with a product like SymTRX. The product represents cutting edge nutrient delivery technology while optimizing crop performance."
SymTRX is different from other fertilizer products. Anuvias proprietary processing system uses multiple sources of organic waste materials to create its plant nutrient products. SymTRXs slow release delivers nutrients such as ammonium N and sulfur sulfate when growing plants need them most--releasing 65% of its nutrients within the first two to three weeks and the balance providing feeding for up to eight weeks.
It also contains 16% organic matter which contributes to soil health.
"Were excited for the agronomic, economic and environmental benefits that the SymTRX 20S product will provide to our customers," says Steve Becraft, Southern States executive vice president of agronomy. "We believe the SymTRX 20S product is a profitable growing solution that will provide tremendous value to our customers."
"We have a unique product that brings many benefits to growers. It improves crop performance and soil health and its a great example of sound environmental stewardship," says MacGillivray. "Like us, Southern States believes in maximizing nutrient use and minimizing nutrient loss. We look forward to working together and building even stronger relationships with coop members."
For more information, visit www.anuviaplantnutrients.com.
###
Anuvia Plant Nutrients, headquartered in Zellwood, Fla., is a company focused on a new, innovative, and patented way of manufacturing an enhanced efficiency fertilizer (EEF) for the turf and agricultural industries. Anuvia addresses the three pillars of sustainability - social, environmental and economic - simultaneously by providing an avenue for organic materials to be used in a resource-efficient and environmentally friendly manner that helps people, plants, and the environment thrive.
Southern States Cooperative is a Richmond, Virginia-based farm supply retailer and service cooperative. As one of the nation's largest agricultural cooperatives, it provides a wide range of farm inputs, including fertilizer, seed, livestock feed, pet food, animal health supplies, and petroleum products, as well as other items for the farm and home. Founded in 1923, the cooperative is owned by more than 200,000 farmer-members, and serves its members and non-member customers through 1,200 retail outlets in 23 states. For more information, visit www.southernstates.com.
Featured Product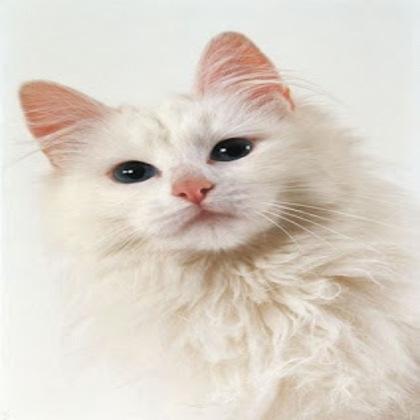 The 13 MP autofocus camera uEye XC is especially easy to operate and delivers high-resolution images and videos in the blink of an eye. Unlike typical webcams, it has been specifically designed for use in industrial applications and delivers sharp image data even in changing light conditions. Setting up and operating only requires a cable connection. The webcam-like camera is characterised by its particularly elegant and lightweight magnesium housing: with dimensions of only 32 x 61 x 19 mm, it is compact, sturdy despite its light weight and absolutely suitable for industrial use - benefiting, for example, kiosk systems, applications in industrial production or agriculture. With the uEye XC Starter Set, IDS offers a full-package deal for $500. (launch promotion, valid until 30 November 2022) that allows customers to evaluate and use the full range of functions of the new camera. The set includes not only the camera, tripod adapter and cable, but also a macro lens. Thanks to this lens, the camera is also suitable for demanding applications at close range. It easily shortens the minimum possible object distance and opens up additional application possibilities.