The contest is for photos, videos, special events and pollinator education events and is part of American Agri-Womens #AgDay365 campaign.
American Agri-Women and Bayer Announce 'Gen Z Speaks Ag Advocacy Contest
The contest is for photos, videos, special events and pollinator education events and is part of American Agri-Womens #AgDay365 campaign.
COLCHESTER, VERMONT (AgPR) — Generation Z, its your turn to speak up for agriculture. American Agri-Women (AAW) and Crop Science, a division of Bayer, announce the "Gen Z Speaks Ag" advocacy contest as part of AAWs "AgDay365: Ag Day is Every Day Campaign." AgDay365 celebrates the fact that everyone is part of agriculture, every day and the contest encourages young advocates to make their voices count.
Young advocates, those between 15 and 23, can enter the contest. The entrants can have an agriculture background or have an interest in related topics, such as food safety, food preparation, sustainability, etc.
The contest, sponsored by AAW and Bayer, builds on an advocacy event AAW hosted in Washington, D.C., on National Ag Day for students from FFA, 4-H and Agriculture Future of America. AAW is the nations largest coalition of farm, ranch and agri-business women. Bayer is a global enterprise with core competencies in the life science fields of health care and agriculture.
The contest runs through October 10, and includes four contest options:
 photo,
 video,
 special event, or
 pollinator education.
Prizes range from $100-500. The winners will be announced at AAWs 2017 convention to held November 16-18 in Bloomington, Minn. The event is hosted by Minnesota Agri-Women, an AAW affiliate.
"Young advocates have powerful voices on social media, at their schools and in their communities. We wanted to challenge — and reward — them for showing their authentic and positive view of agriculture," says Doris Mold, president of American Agri-Women. Mold owns and operates a dairy farm in Wisconsin with her family and is an agricultural consultant and educator.
"As we move closer to 2050, feeding a growing planet to ensure an abundant, sustainable food supply will require the next generation of youth 'AgVocates to step up and make their voices heard," says Jim Blome, president and CEO for North America Crop Science, a division of Bayer. "Todays youth are tomorrows leaders in Ag, and we need their fresh thinking and passionate efforts to solve the challenge of feeding more than 9 billion people. With this award, we hope to recognize those bright young minds looking to make an impact in the industry."
Go to http://americanagriwomen.org/gen-z-speaks-ag/ for contest details.
Major inaugural sponsors of AgDay365 include Farm Credit; Caterpillar; Crop Science, a division of Bayer; and CCI Marketing. Sponsorships for the campaign or special events are still available. Please contact Sue McCrum, pastpresident@americanagriwomen.org, for more information.
Those who are interested in joining the campaign should contact AAW President Doris Mold, president@americanagriwomen.org.
About American Agri-Women
American Agri-Women promotes the welfare of our national security through a safe and reliable food, fiber and energy supply. For 42 years, AAW members have worked together to educate consumers; advocate for agriculture; and offer networking and professional development opportunities. Go to the AAW web site for more information and to join, www.americanagriwomen.org. Find AAW on social media at: Facebook.com/AgriWomen/ and Twitter.com/Women4Ag/ (@Women4Ag). AAW also hosts the "Facebook.com/Women4Ag" page for consumer information and the "Facebook.com/AgDay365" page for campaign updates.
Bayer: Science For A Better Life
Bayer is a global enterprise with core competencies in the Life Science fields of health care and agriculture. Its products and services are designed to benefit people and improve their quality of life. At the same time, the Group aims to create value through innovation, growth and high earning power. Bayer is committed to the principles of sustainable development and to its social and ethical responsibilities as a corporate citizen. In fiscal 2016, the Group employed around 115,200 people and had sales of EUR 46.8 billion. Capital expenditures amounted to EUR 2.6 billion, R&D expenses to EUR 4.7 billion. These figures include those for the high-tech polymers business, which was floated on the stock market as an independent company named Covestro on October 6, 2015.
Find more information at www.cropscience.bayer.us.
Featured Product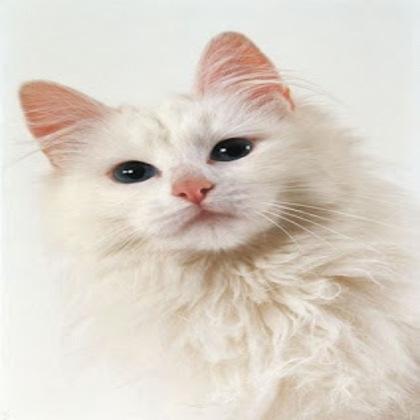 The 13 MP autofocus camera uEye XC is especially easy to operate and delivers high-resolution images and videos in the blink of an eye. Unlike typical webcams, it has been specifically designed for use in industrial applications and delivers sharp image data even in changing light conditions. Setting up and operating only requires a cable connection. The webcam-like camera is characterised by its particularly elegant and lightweight magnesium housing: with dimensions of only 32 x 61 x 19 mm, it is compact, sturdy despite its light weight and absolutely suitable for industrial use - benefiting, for example, kiosk systems, applications in industrial production or agriculture. With the uEye XC Starter Set, IDS offers a full-package deal for $500. (launch promotion, valid until 30 November 2022) that allows customers to evaluate and use the full range of functions of the new camera. The set includes not only the camera, tripod adapter and cable, but also a macro lens. Thanks to this lens, the camera is also suitable for demanding applications at close range. It easily shortens the minimum possible object distance and opens up additional application possibilities.