Food safety is the single most important part of what we do as food growers. BrightFarms has demonstrated its leadership in this space by transparently tackling challenges and charting a path forward.
How BrightFarms is Meeting Demand for More Indoor Grown Produce
Q&A with Abby Prior, Chief Commercial Officer, and John Schafer, Chief Operating Officer | Bright Farms
Abby Prior, Chief Commercial Officer
Tell us about BrightFarms and your products. What are your newest offerings?
BrightFarms is a leader within the indoor-grown leafy greens category, serving the freshest, tastiest, and most responsibly grown produce to consumers nationwide. Our hydroponic greenhouse farms are built in the communities we serve, eliminating time, distance, and costs from the food supply chain. We have six greenhouses, and counting, that deliver across the Midwest and East Coast.
BrightFarms offers a variety of fresh lettuce options, from classic greens to crunchy mixes and salad kits. All of our greens are grown locally and harvested at the height of freshness so that they maintain the light, crispy, crunchy experience our consumers have come to love us for. We introduced "Crunch Kit™ Salads" earlier this year, giving customers a premium salad kit option that is satisfying and flavorful and ready to be enjoyed on-the-go or at home.
Why is indoor farming the future of how we grow, harvest, and deliver our food?
Today, most of the nation's leafy greens come from conventional outdoor farms in California and Arizona. Greens grown outdoors on the West Coast spend 5-7 days traveling across the country, using up shipping fuel and losing taste, freshness, and nutrients along the way. But, in under 10 years, we expect that 50% of leafy greens nationwide will be sourced from indoor greenhouses like BrightFarms.
We grow our produce indoors in carefully-controlled greenhouses that give plants a sunny, 72-degree home, year-round – grown sustainably to minimize impact on our Earth and delivering fresh, tasty produce to retailers and consumers.
What are some of the biggest hurdles you face with indoor farming and how are you overcoming those?
In recent years, food safety has risen to the forefront of the farming industry. Food safety is the single most important part of what we do as food growers. BrightFarms has demonstrated its leadership in this space by transparently tackling challenges and charting a path forward. We're invested in exceeding the highest industry standards as we expand our network of farms.
How does the company handle rising energy and transportation costs associated with indoor farming? Do you see this as a major barrier to company growth in the coming years?
Our supply is a reliable and decentralized system, built to grow, harvest, and deliver to local retailers at a national scale.
The sun is BrightFarms' primary source of energy for our plants and we use supplemental systems to provide the conditions we need to grow. We continue to innovate and find ways to reduce our overall energy use to eliminate potential barriers to expansion in the coming years.
When it comes to transportation, we travel a minimal distance to deliver our greens. Having greenhouses in the communities that we serve allows us to transport greens quickly from the farms to store shelves.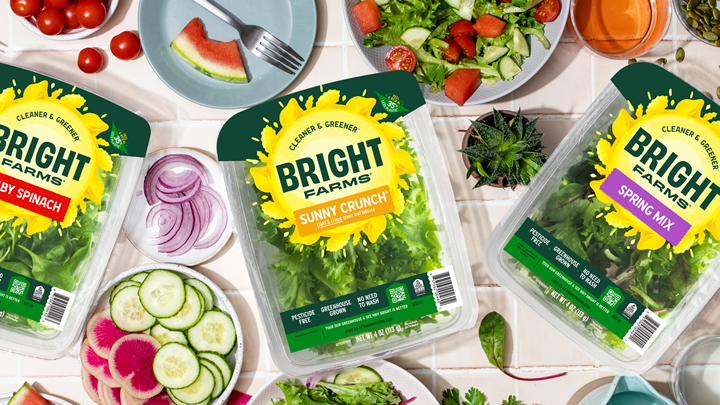 John Schafer, Chief Operating Officer
How does BrightFarms set itself apart from other indoor growers or produce companies?
BrightFarms is leading the indoor farming category with an expanding network of high-tech, sustainable hydroponic farms. We operate six greenhouse farms in various markets and climates across the country with 16 acres of growing space—more than most indoor farming companies—and we're just getting started. We continue to build state of the art greenhouses powered by our BrightOS technology and a dedicated team to deliver the freshest produce to communities across the country.
We have a team dedicated to researching, developing, and ideating the ways that we can deliver local, tasty leafy greens available year-round. We're also building upon our best-in-class Operations and Food Safety teams, including the onboarding of a new VP, Food Safety and Quality, Simon Woods, earlier this year.
How is BrightFarms preparing to meet demand for more indoor grown produce?
Since inception in 2011, BrightFarms has been on a mission to give more people access to the freshest produce available. We have massive expansion plans underway, bringing us closer to reaching our goal of more than 2/3 of the U.S. population with local, indoor grown produce.
In addition to adding new farms, BrightFarms is deepening its bench of experts across food safety & quality and operations. BrightFarms has built a team on the cutting edge of greenhouse technology and R&D, bringing fresh eyes and ideas to BrightFarms to operate greenhouse efficiently, enable a strong produce supply chain, build upon relationships with retailers, and ultimately grow the freshest, best tasting, responsibly grown produce available.
Share with us the product lifecycle of your typical micro green and how it reaches the store shelves.
At BrightFarms, we build our greenhouse farms directly outside of urban centers to supply retailers with fresh lettuce. From seed to harvest, our greens take just a few weeks to grow. Then, we harvest them as baby leaves when they are at peak freshness and taste and pack them the same day. Within hours of harvest, they are ready to ship and delivered to stores in as little as 24 hours.
Where do you currently have operations and do you have any plans to expand?
BrightFarms currently operates six high-tech greenhouse farms in Virginia, Ohio, Pennsylvania, North Carolina, Illinois, and New Hampshire and we've begun development on multiple new, large-scale greenhouses. Each farm will be built for 40 acres of growing capacity, creating a complete indoor salad supply for retailers in the East and Central U.S.
About Abby Prior
Abby Prior is the Chief Commercial Officer at BrightFarms, the #1 grower of indoor salads. She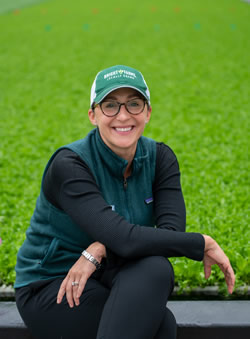 spearheads the Commercial team, a convergence of the company's Sales and Marketing groups putting momentum behind BrightFarms plans to grow rapidly over the next five years, expanding growing capacity tenfold to reach two-thirds of the U.S. population by 2025.
Before being named Chief Commercial Officer, Prior was SVP of Sales & Marketing, and has spent a total of over 6 years with BrightFarms across business development, sales and marketing roles. She sold in the greenhouse-grown model with some of BrightFarms' earliest retail partners, who remain some of the company's most committed customers as the team has grown and delivered on its promises over the years. Prior represents the next generation of industry leaders, having recently been appointed as the Marketing and Merchandising industry expertise director for the International Fresh Produce Association.
About John Schaefer
John Schaefer was recently named Chief Operating Officer of BrightFarms, the #1 grower of indoor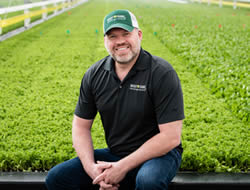 salads. In addition to an engineering background, he has over 25 years of experience leading operations for leading organizations in the manufacturing, bioscience and agriculture, and retail fields. Schaefer has built superior operational processes for start ups and multi-billion dollar companies alike. In his new role at BrightFarms, he oversees all aspects of operations, food safety, and supply chain management.
The content & opinions in this article are the author's and do not necessarily represent the views of AgriTechTomorrow
---
Comments (0)
This post does not have any comments. Be the first to leave a comment below.
---
Post A Comment
You must be logged in before you can post a comment. Login now.
Featured Product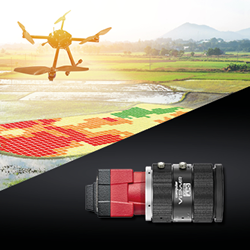 Allied Vision's compact and light weight Alvium SWIR (short wave infrared) cameras are the ideal choice to build cost-effective OEM systems used in embedded and machine vision applications. The cameras support a spectral range from 400 nm to 1700 nm at high quantum efficiencies. This allows to capture images in both the visible and SWIR spectra with a single camera and enables users to reduce overall system costs! Equipped with Sony's IMX990 and IMX991 SenSWIR InGaAs sensors, Alvium SWIR cameras deliver high image quality and frame rates. This makes them well suited for drones or handheld devices used in various industries such as, agriculture, mining, solar cell inspection or medical.