If you don't have any data, how do you know what you are doing is right – or even a good thing? Connectivity provides a means to get the data from the fields. The data can then be analyzed to provide insights for better yields or cost savings or efficiencies.
Data and Connectivity, The Key to Agriculture 4.0
Q&A with KIRK BYLES, Chief Executive Officer | FreeWave Technologies
Tell us about yourself and the mission of FreeWave Technologies within the Agriculture Industry.
KB-I've been in technology, particularly wireless and cyber security for 20+ years. I like bringing tech to remote areas or underserviced areas and see how it changes lives. Agriculture fits the bill perfectly. Rural agriculture communities need visibility and analytics to help become more efficient with their production. FreeWave provides the remote connectivity, the computer power at the edge and the sensing solutions needed to better inform the agriculture communities so they can make better decisions to improve their yields.
Why do you feel Data and Connectivity are so vital to evolution of the Agricultural Industry?
KB-If you don't have any data how do you know what your doing is right or even a good thing? Connectivity provides a means to get the data from the fields. The data can then be analyzed to provide insights for better yields or cost savings or efficiencies no one has ever seen before. Imagine if you could know exactly how much fertilizer, water, and sun you need on any small section of a field and have the ability for the pivot irrigation system to adjust in real time to provide the exact amount of fertilizer and water based on the soil nutrients and environmental factors. We'd have a completely optimized yield every time. Crazy.

How do you solve the connectivity/digitization gap on a farm to facilitate decision making?
KB-We use sensing solution so package up sensors with our wireless edge computers. This allows for simple automated adjustments while pushing data into the cloud for larger scale number crunching and data analysis so over time there is a huge amount of data to utilize which will eventually feed back to the farmers and allow for them to make adjustments based on knowledge sets instead of guesswork.
What about areas with limited or no cell coverage? How do we make ranchers and farmers more productive here?
KB-Cell coverage is a big problem globally in farming areas. We've been solving this problem for 29 years by utilizing our narrowband 900 and 400 Mhz private radio systems. Now we provide Satellite communications as well at an extremely affordable price. You don't need huge broadband pipes into each area of a farm but you do need a few bits and bites flowing back and forth to provide updates. We do this very well.
How is data being used for greater operational visibility breeding livestock? Do you have an example?
While I am unfamiliar with use in the breeding livestock area of agriculture, we're seeing a lot of promise in a wide variety of uses around irrigation and even moving into herd health monitoring. So, though we haven't had the opportunity to explore uses in breeding, maybe you just found our next area of focus. It certainly goes to show the flexibility of technology in agriculture. There are so many use cases yet to discover, but the result always leads to better outcomes, more operational efficiency and additional time for the rancher or farmer to focus on what matters most to them.
Drought is a major issue, how can FreeWave products better manage water resources helping society adapt to a changing environment?
KB-Our tank level and creek/river monitoring solutions help everyone manage water usage much better. In the past and to some effect still today, farmers and ranchers don't know how much water they use. We have cheap simple ways to put sensors in tanks, acquafers, and pumps so you can know exactly what is happening with regard water usage and make intelligent decision about water crops, filling tanks, moving water. It won't be long before all this data is available to farmers and ranchers and they will want it. Water is gold and they all know it.
Tell us more about FreeWave Technologies and its focus on how technology solutions can help make the world a better place.
KB-We have always been focused on life's essentials and helping people make decisions that improve lives. We are dedicated to this mission whether it be helping the Ag community garner better yields to Oil and Gas companies be better stewards of the earth or even as simple as avalanche mitigation. We have various solutions going across a number of verticals all focused on helping the world become greener, more efficient and safer.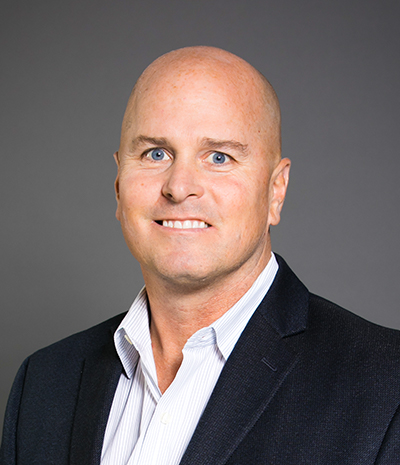 About Kirk Byles, Chief Executive Officer
Under Mr. Byles' leadership, FreeWave is moving through its next phase of innovation and growth, pivoting from a discreet radio manufacturer to an IIoT solutions provider with a dynamic Edge Computing platform. With a strong technical background in wireless, networking, and security technologies and demonstrated success as an executive sales leader, employee motivator, and consensus builder, Mr. Byles' aptitude and demonstrated success aligns perfectly with his role at FreeWave.
The content & opinions in this article are the author's and do not necessarily represent the views of AgriTechTomorrow
---
Comments (0)
This post does not have any comments. Be the first to leave a comment below.
---
Post A Comment
You must be logged in before you can post a comment. Login now.
Featured Product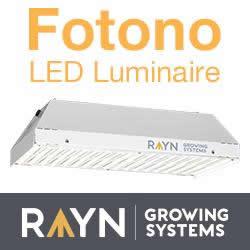 Fotono is a full spectrum LED horticultural luminaire designed to directly replace HPS lights in greenhouses. At 12 pounds, 20 inches long, and 5 inches high, Fotono's compact size makes installation simple while minimizing structural burden on greenhouses. This compact fixture packs energy-saving and yield-improving features, such as a high output, stepless dimming, advanced spectral capabilities, and more.