Manufacturing

Marketing Partner
---
FreeWave
FreeWave has the solutions to power your precision farming systems, combining sensor data capture, IQ edge data processing, and network communications in the ways that meet your unique demands and enable you to easily uphold compliance as regulatory pressures rise.
---
Mailing Address:
5395 Pearl Parkway
Boulder, CO 80301
United States of America
Tel: 866.923.6168
Fax:
Website: https://www.freewave.com/industries-applications/precision-agriculture/
Company Category: Precision Farming
Geographic Region: USA - South West
Company Sector: Manufacturing
Keywords: iot, agtech, wireless, connectivity, precision farming, sens
Partner Status: Marketing Partner
---
Products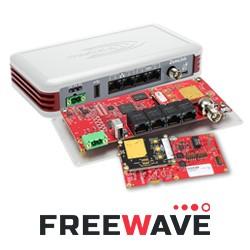 Power even your most remote agricultural operations with real-time data to manage your crops and livestock like never before. With edge intelligent ZumLink IQ radios, you get an all-in-one system that combines sensors, wireless connectivity and process control-without the need for Ethernet or SCADA. So you can enjoy farm-fresh data that's always in season
---
Articles
If you don't have any data, how do you know what you are doing is right – or even a good thing? Connectivity provides a means to get the data from the fields. The data can then be analyzed to provide insights for better yields or cost savings or efficiencies.
A large citrus grove in central Florida recently incorporated FreeWave Technologies' industrial wireless M2M communications solutions in a study of autonomous tractors utilized for mowing operations.
What is automation? How can automation help farmers do more with less? Is automation in agriculture a good idea? How is automation transforming the farming industry? Farmer's exploring technology tend to ask the same questions.
---
White Papers
This Company does not currently have any White Papers
---
Press Releases
Combined forces promising breakthrough innovation and go-to-market agility
---