GKF is a carbon alloy shaft that is an alternative to zinc and chrome plating corrosion inhibitors. GKF provides a hardened and corrosion-resistant running surface that will optimize the performance of the company's iglide bushings.
Pivotal Point: New Shaft Solves Corrosion Issue in Agriculture Equipment
Thomas Renner for | igus
The numbers are eye-popping. According to the National Association of Corrosion Engineers, corrosion in agriculture equipment cost farmers in the United States $2 billion in 2013. By global standards, American farmers got off cheap.
Corrosion cost farmers in China $56.2 billion that year, and India farmers lost $17.7 billion. The global cost was a staggering $152.7 billion, which is more than the gross domestic product of 134 countries, including Hungary, Angola and Kuwait. Corrosion and its impact in farming costs is not small potatoes.
There have been attempts to prevent corrosion, but most of those solutions are focused on applying coatings to components. A new solution from igus, the Germany-based manufacturer of motion plastics, goes to the root of the issue with a maintenance-free pivot that can be used on all types of agriculture equipment, such as tractors, cultivators, planters, combines and more.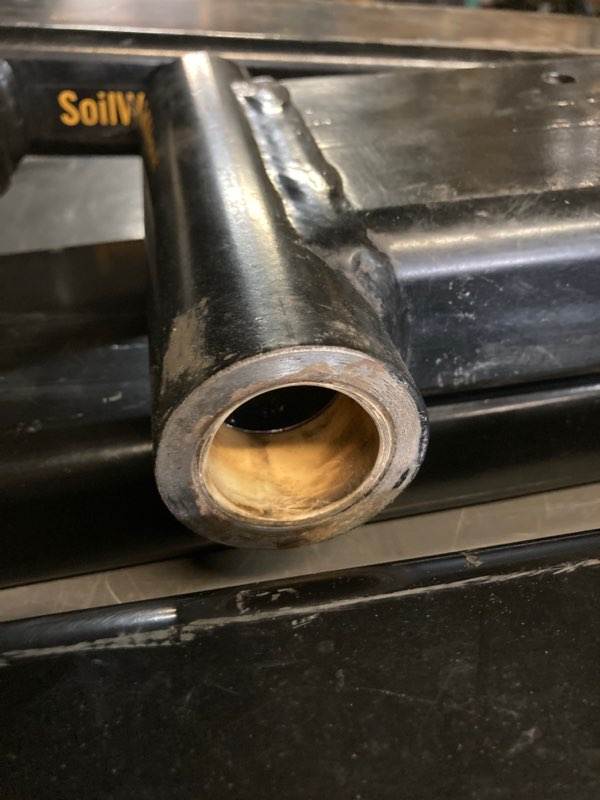 GKF is a carbon alloy shaft that is an alternative to zinc and chrome plating corrosion inhibitors. GKF provides a hardened and corrosion-resistant running surface that will optimize the performance of the company's iglide bushings. The shaft provides three times the corrosion resistance of zinc or chrome plating.
"It could be used in any piece of agriculture equipment that pins in it,'' said Nick Van Tol of igus, who helped develop the shaft. "It can also be used in construction equipment and we're starting to find some interest in other industries, such as car washes, packaging and even in the marine industry. Any place where corrosion is an issue, it could save money and reduce downtime."
Corrosion is Common
Corrosion is an issue that confronts a range of industries. Oil pipelines, buildings, bridges and even a homeowner's bathroom can be impacted by corrosion. According to The Electrochemical Society, corrosion results from electrochemical reactions and occurs when most or all of the atoms on the same metal surface are oxidized, damaging the entire surface. Most metals are easily oxidized and lose electrons to oxygen in the air or in water. As oxygen is reduced, it forms an oxide with the metal.
Farm equipment is especially susceptible to corrosion. The harsh environment, such as dirt, dust and water, contribute to corrosion. Fertilizers are especially corrosive.
"Even in just ambient humidity, a little bit of moisture will cause a pin to corrode,'' Van Tol said. "You can expect to see some corrosion even in a dry climate. On a hot day, you can see corrosion form. Corrosion inhibitors are applied, but it rubs off against the bushing. All of the corrosion is transferred to the pin."
Legacy designs are composed of a metallic bushing with grease grooves, a steel housing with grease fittings and a steel pin. Farmers need to provide continuous maintenance. Grease and replacement parts are costly, and the external lubrication attracts dirt and debris from the environment. That creates a sandpaper effect on the bushing and pin, causing premature wear.
Scott Opsahl, a Senior Engineer for Environmental Tillage Systems in Minnesota, said farmers are required to spend an inordinate amount of time lubricating equipment. "The service manual recommends grease before each use,'' he said. "On one piece of equipment there were 5 grease points and 24 rows. It would take an hour or more to service it. What happened was nobody would service the equipment. We got a number of service calls and customer complaints."
Identifying the Problem
igus components have been incorporated into a number of agriculture products, including combine headers, a milking robot and fertilizer spreader. Energy chains, cables and bearings from the company have been used in applications.
Solving corrosion issues with bushings and shafts, however, has been an ongoing problem for Van Tol and many of his clients in the midwestern section of the United States. "It was really frustrating,'' Van Tol said. "We got all of the information and thought we'd solve it by changing the bushing. But it wasn't the bushing. It was running on a pin that would corrode, and it changed the entire surface structure."
Through extensive trial and error, Van Tol said pin corrosion proved to be the biggest issue with traditional maintenance-free designs. Those designs included a self-lubricating or fiber-wound bushing, and a steel housing without a grease fitting. The steel pin included a corrosion inhibitor, but corrosion protection for the housing was removed and the pin became a secondary wear surface due to the poor corrosion inhibitor. While the solution reduced manufacturing costs, the total cost of ownership increased due to the need to eventually replace the bushing, pin and housing.
"What we would see is the pivot point would become stuck," Opsahl said. "The farmer would have to stop what they were doing, get off the tractor and wiggle it so it would move again."
"The corrosion and degradation of the surface finish was not noticeable during continuous operation,'' Van Tol said. "But once the machine was idle for a while, the corrosion expanded rapidly. In some instances, it caused the pivot to seize altogether."
Three-Piece Solution
The solution to solve corrosion issues starts with the GKF shaft, which allows equipment designers to utilize a hardened and corrosion resistant pin. The corrosion resistance is roughly 3-5 times better than zinc, nickel or chrome plating. "The corrosion-resistant layer is very difficult to wear past since it diffuses into the surface of the pin,'' Van Tol said.
The solution also includes self-lubricating bushings from igus, which are dirt, dust, UV and corrosion resistant. A synthetic wax-based corrosion inhibitor protects the housing bore. "This is the most overlooked aspect of a maintenance-free pivot,'' Van Tol said. "Not only does it protect the housing from corrosion, but it also assists in maintaining a press fit for the bushing."
The solution significantly reduces the lower total cost of ownership, as there is very little downtime due to routine maintenance of the individual pivots. The bushing becomes the wear surface and the sacrificial portion of the pivot. The housing will likely not need to be replaced during the normal lifetime of the unit.
Reduced Service Calls
Since Environmental Tillage Systems changed the design of its equipment, its customer service calls have been dramatically reduced. The way Opsahl sees it, it's a good thing if the phones don't ring.
"As long as the product works the same, that's really what farmers care about,'' Opsahl said. "If they don't have to call for service and as long as it's covered under warranty, that's what they want to know."
Opsahl has worked on agriculture machinery for about a decade, and when he started working on a new design for the tiller the GKF shaft was one of the solutions he investigated. "I wanted something that was not metal on metal and doesn't have to use grease but will be just as durable over the life span of the product,'' he said. "The GKF shaft helps make the product more durable and increases the life span. These products work in a dirty environment, and the grease used to stick to the machine. But now our pivot points are lasting longer, and our customers are happy."
About Thomas Renner
Thomas Renner writes on manufacturing, building, construction and other trade industry topics for publications throughout the United States and Canada.
The content & opinions in this article are the author's and do not necessarily represent the views of AgriTechTomorrow
---
Comments (0)
This post does not have any comments. Be the first to leave a comment below.
---
Post A Comment
You must be logged in before you can post a comment. Login now.
Featured Product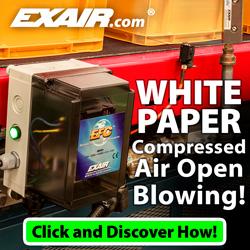 Compressed air is a limited resource that is generated in-house for the benefit of many operations within the manufacturing environment. Learn how to ensure all point of use applications are using your compressed air in the most effective and efficient way possible. Learn how much it costs to produce that compressed air and how Engineered Nozzles can help you use your air more effectively and efficiently.