Marketing Partner
---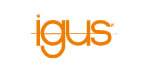 igus
Especially in agricultural applications, you need solutions that can stand up to rough conditions, such as dirt, dust, heat, shock and edge loads. igus® makes this possible with its energy chains and plastic bearings that are characterised by their outstanding resilience and long service life. These products are used for instance in tractors, disc harrows, fertilisers, hay rakes, field sprayers, seed drills and other agricultural equipment. In many applications, metallic bushings or recirculating ball bearing guides can be replaced by lubrication free polymer plain bearings. We would like to show you how to improve your technology and save costs at the same time.
---
Mailing Address:
PO Box 14349
East Providence, RI 02914
United States of America
Tel: 18005212747
Fax:
Email: sales@igus.net
Website: https://www.igus.com/
Company Category: Precision Farming
Geographic Region:
Company Sector:
Keywords: bearings, energy chains, engineering, machinery
Partner Status: Marketing Partner
---
Products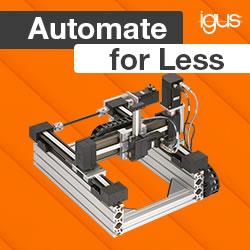 drylin® gantry robots consist of two base X-axes, a Y-axis, and an optional Z-axis. Their self-lubricating plastic liners have been engineered to slide instead of roll and to run smoother and quieter than recirculating ball bearings. drylin® gantries are also lightweight, corrosion-resistant, maintenance-free, and cost up to 40% less than traditional gantry robots. Visit this webpage to learn more.
---
---
White Papers
DESIGNING A TRUE MAINTENANCE-FREE PIVOT
Engineers working in the agricultural industry can benefit greatly from implementing true maintenance- free pivots within their machinery. Maintenance-free pivots have several benefits that can help significantly increase efficiency within the agricultural field. Here, we will compare true maintenance-free designs with alternative designs, as well as go into the requirements for creating a true maintenance-free pivot.
MAXIMIZING SHAFT AND BEARING LIFETIMES IN AGRICULTURAL MACHINERY
Explore different processes of surface treating shaft materials and examine the effects on wear behavior of plain bearings i agriculture applications. One of the most common causes of downtime and failure of agricultural machinery consists of wear on the machinery's bearings and shafts. In this white paper, explore different processes of surface treating shaft materials and examine the effects on wear behavior of plain bearings.
---
---