Manufacturing

Marketing Partner
---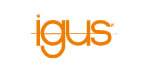 igus
Especially in agricultural applications, you need solutions that can stand up to rough conditions, such as dirt, dust, heat, shock and edge loads. igus® makes this possible with its energy chains and plastic bearings that are characterised by their outstanding resilience and long service life. These products are used for instance in tractors, disc harrows, fertilisers, hay rakes, field sprayers, seed drills and other agricultural equipment. In many applications, metallic bushings or recirculating ball bearing guides can be replaced by lubrication free polymer plain bearings. We would like to show you how to improve your technology and save costs at the same time.
---
Mailing Address:
PO Box 14349
East Providence, RI 02914
United States of America
Tel: 18005212747
Fax:
Email: sales@igus.net
Website: https://www.igus.com/
Company Category: Precision Farming
Geographic Region: USA - North East
Company Sector: Manufacturing
Keywords: bearings, energy chains, engineering, machinery
Partner Status: Marketing Partner
---
Products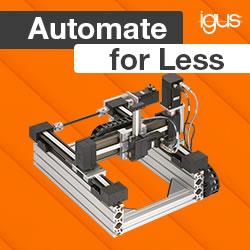 There are a lot of factors to consider when designing a bearing pivot, including lifetime, machine purpose, loading capabilities, and environment. However, the most crucial element is knowing how corrosion, the number one cause of pivot failure, affects the housing, shaft and bushing. Read this blog post to learn how you can achieve a successful, maintenance-free pivot design.
---
Articles
GKF is a carbon alloy shaft that is an alternative to zinc and chrome plating corrosion inhibitors. GKF provides a hardened and corrosion-resistant running surface that will optimize the performance of the company's iglide bushings.
Using a model that blends aspects of technology, agriculture and science, Living Greens Farms is setting a template for the future of farming. With the addition of a new grow room in 2019, Living Greens Farm raised the total space of its aeroponic farm to 60,000 square feet.
---
White Papers
This Company does not currently have any White Papers
---
Press Releases
Lubrication-free and maintenance-free heavy-duty material iglide TX2 shows a 3.5-fold improvement in wear tests
With the online service life calculator, users can now determine the guaranteed operating time of their e-chain and obtain a certificate
Slim, strong, and quickly filled: new igus energy chain generation openable without tools
---