The device reduces fertilizer loss, helps farmers cover more acreage in less time and offers greater durability due to components that resist corrosion in the harsh agricultural environment.
Farmers Dig Ohio Company's Efficient Coulter
Thomas Renner | for igus
Timing is everything in the agriculture industry. The windows for planting and fertilizing crops open and close lickety-split, and farmers can't afford to miss or mishandle those opportunities. The consequences are dire for them – and their customers.
Efficient methods can also impact a farmer's profitability. The more crops that can be planted, fertilized and harvested, the bigger the boost to the bottom line of the operation. Farming is a complicated process, made even more difficult by mechanical issues, weather whims, government regulations and more. "Farming looks mighty easy when your plow is a pencil and you're a thousand miles from the corn field," former President Dwight D. Eisenhower once said.
J&M Manufacturing of Ohio has developed equipment that will help farmers, particularly those who grow corn, save time, money and improve yield. The company's Para-Linkage coulter is a spring-loaded parallel arm assembly that keeps a disk and knife in the ground to apply liquid fertilizer via the knife.
The device reduces fertilizer loss, helps farmers cover more acreage in less time and offers greater durability due to components that resist corrosion in the harsh agricultural environment.
The Para-Linkage coulters and row closers are used in crop fields where conditions vary from region to region but are usually dusty, dirty and hard on equipment. "Liquid nitrogen fertilizer is corrosive to raw steel,'' said Austin Franz, a design engineer at J&M. "It is only used between 2 and 4 weeks a year depending on the size of the farm. The time to get nitrogen fertilizer on the crop is critical so any slowdown such as daily greasing can lead to reduced yields which means reduced profits."
Vexed by Volatilization
The dilemma J&M sought to solve centered on volatilization. Volatilization is a loss of nitrogen through the conversion of ammonium to ammonia gas, which is released to the atmosphere.
The industry standard is to use a single pivot point style coulter where the knife is behind the coulter and swings up and out of the ground faster than the blade. That process can lead to the nitrogen being placed on top of the ground where volatilization can occur and results in costly fertilizer loss.
The parallel design keeps the knife and blade at the same level, parallel to the ground as it engages, helping to keep more nitrogen in the ground where it can be retained. The only other parallel design on the market uses bronze bushings and grease zerks in the pivot points.
"The primary goal of the design was to get a coulter that reduces the amount of fertilizer loss via volatilization at a reasonable cost,'' Franz said. "The only other option on the market was rather pricey, so J&M decided to design its own variation to give our customers another option that provides the same fertilizer savings at a more competitive price."
Look Ma, No Grease
Besides reducing fertilizer loss, the design of the Para-Linkage coulter saves significant time and money for farmers because zerks do not require grease.
The coulters include iglide G polymer bearings from igus, a Germany-based manufacturer of motion plastics, in all pivot locations. The coulter has five pivot locations with an additional bearing on the optional row closer. The number of coulters used on one of J&M's NitroGro Nitrogen applicators ranges from 11 on a 30-foot toolbar to 37 on a 60-foot toolbar. Components from igus, which runs its North American operations out of Providence, R.I., do not require lubrication.
"The time savings really adds up quickly,'' Franz said. "If all five spots needed grease, it would take around 25 seconds per zerk on average. So, on a 25-row applicator with five zerks per row, that adds up to 52 minutes. With that time, not even including extra time to change grease tubes or anything else, a farmer can cover a lot of ground."
In an environment in which time is essential, Franz said farmers can cover far more acreage with the company's coulter in addition to the benefits of reduced fertilizer loss. More crops and less maintenance mean a bigger financial return, something every farmer understands.
"A farmer going 8 mph with the 25-row, 60-foot applicator can cover approximately an acre every minute,'' Franz said. "That's 52 extra acres accomplished in a day and over ten days of run time is 520 acres, well over a day's worth of applying nitrogen."
Franz said a competitor's coulter includes grease on two of the five pivots. One of the remaining spots has a bronze bushing. "The other two pivots do not have any bushing or grease, just metal on metal. This creates a lot of wear and slop in the coulter rapidly and is expensive to repair,'' Franz said.
igus honored J&M with a gold manus award, which salutes manufacturers for their applications that demonstrate technical, economic and ecological efficiency as well as the developer's creativity. Judges reviewed 460 entries from 36 countries for the award. J&M, the first U.S. winner of the gold prize in the biennial competition since 2017, won €5,000.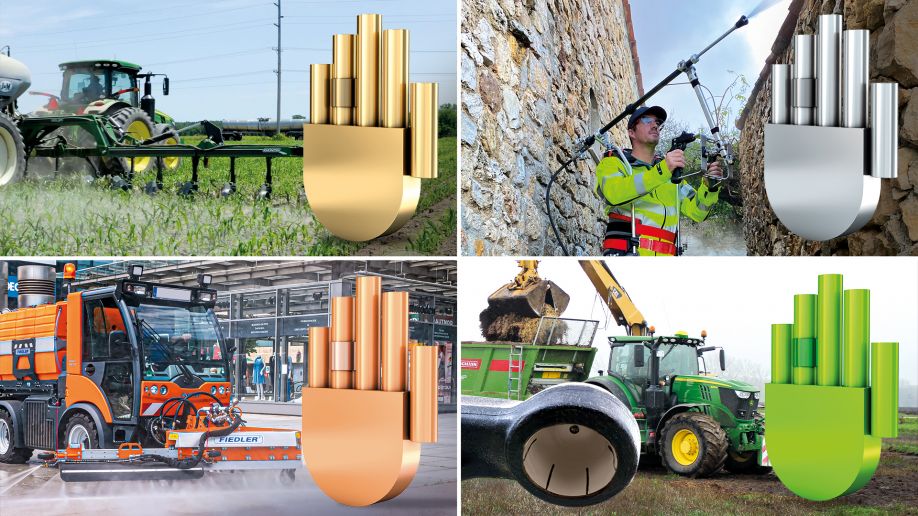 J&M Manufacturing of Ohio has designed a coulter that reduces fertilizer loss and helps farms cover
more acreage in less time.
Manus gold winner: J&M Manufacturing
Who: J&M Manufacturing, based in Fort Recovery, Ohio, has been manufacturing grain handling equipment since 1960.
What: The company has been chosen the gold medal winner of the manus award by igus. The biannual contest sponsored by the Germany-based motion plastics specialist honors manufacturers for innovative plastic bearing applications. Judges reviewed 460 entries from 36 countries.
Why? J&M was selected by a jury of engineers, editors and business executives for its product, a Para-Linkage coulter. The coulter is used on J&M Nitrogen Applicators, which are used to apply liquid nitrogen fertilizer.
The igus advantage: The Para-Linkage coulter and row closer use igus' iglide G polymer bearings in all of their pivot points. The coulter has five pivot points with an additional bearing on the optional row close.
Time and money: The application saves end-users time because they are not required to lubricate equipment each time before use. It also saves money because the end-user is not required to purchase grease. The application saves users from having to apply 1/3 liters of grease before use.
Did you know? NitroGro nitrogen applicators are used primarily by farmers on their corn crops. The U.S. is the largest producer, consumer and exporter of corn in the world. U.S. farmers plant about 90 million acres of corn each year.
Environmental durability
One other important benefit to the igus solution is its ability to withstand the corrosive, dusty and dirty nature of the agricultural environment. Franz believes coulters with the igus components could last a minimum of 7 years in the field before needing to replace some of the bearings.
"The number of years that equipment lasts depends on the number of acres they cover, and on the type of ground they have as well as farming practices like conventional till versus no-till,'' he says. "Smaller farmers will have more years of use before needing to replace the bearings."
The bearings work in an oscillating motion with increasing load the further it oscillates. The bearing needs to withstand the load in the dirty environment and ideally saves the user time by eliminating some maintenance.
J&M's Para-Linkage coulter has won over customers. "Poly and greaseless bearings are becoming more common in the agricultural field, and farmers understand how much time savings are involved in reduced maintenance,'' Franz said. "We have had no problems selling these. This is the second year fully offering them and over 95 percent of the coulters we sold are this Para-Linkage coulter with the igus bushings."
About Thomas Renner
Thomas Renner writes on building, construction, engineering and other trade industry topics for publications throughout the United States.
The content & opinions in this article are the author's and do not necessarily represent the views of AgriTechTomorrow
---
Comments (0)
This post does not have any comments. Be the first to leave a comment below.
---
Post A Comment
You must be logged in before you can post a comment. Login now.
Featured Product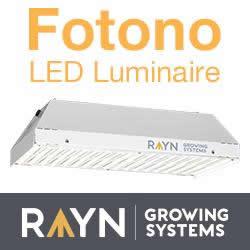 Fotono is a full spectrum LED horticultural luminaire designed to directly replace HPS lights in greenhouses. At 12 pounds, 20 inches long, and 5 inches high, Fotono's compact size makes installation simple while minimizing structural burden on greenhouses. This compact fixture packs energy-saving and yield-improving features, such as a high output, stepless dimming, advanced spectral capabilities, and more.