In modern agriculture, there is a constant requirement to optimize and streamline production to achieve the best results. In the key sectors of pork and poultry production, successful breeding and laying will only happen within a surprisingly specific range of conditions...
Ventilation and Feed Systems
Case Study from | Parvalux Electric Motors Ltd.
Pigs, for example, aren't able to regulate their body temperature through perspiration because they lack sweat glands anywhere except their snouts. This makes them particularly sensitive to temperature rises and even small changes can induce behavioural changes that impact production quality.
In poultry production, the story is much the same; feed consumption, egg weight and shell quality can all be affected by factors such as temperature, air speed, humidity and light, with young birds and higher producers the most sensitive to changes. Clearly then, if consistent food production is to be achieved, it's vital that the correct environmental conditions are maintained.
Danish electronics manufacturer, SKOV A/S is the international market leader in ventilation and farm management systems for animal production and their solutions optimise the productivity of millions of animals all over the world, every day.
SKOV started selling ventilation solutions for poultry and pig houses in 1978 and today employs 390 staff with representative offices in more than 25 countries. The company has subsidiary companies in Thailand, Russia, USA and China and distributor representation in more than 70 markets across all continents. With more than 16,000m² under roof at their Glyngoere, Denmark headquarters, SKOV has invested significantly in state-of-the-art test and development facilities that include an air physics lab and a simulated livestock house.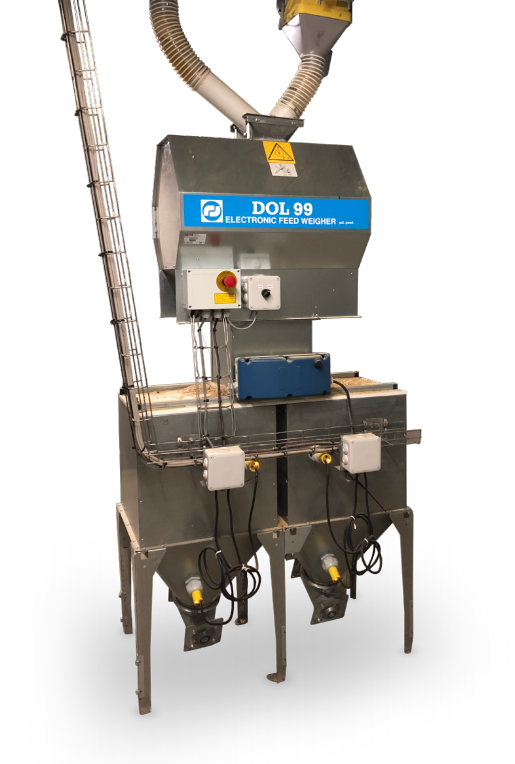 Customised ventilation and management systems enable producers to monitor and control the climate in multiple production houses and thus achieve efficiency across their entire operation. SKOV's ventilation systems are designed for low energy consumption and are exceptionally efficient, even under extreme weather conditions where large temperature fluctuations are the norm.
Delivering controllable power in harsh environments requires a special breed of geared motor and for more than 30 years, Parvalux has been trusted by SKOV to provide the reliability and performance their customers expect. Based in Bournemouth, Dorset and in business since 1947, Parvalux Electric Motors is the UK's largest manufacturer of fractional horsepower geared motors.
SKOV chooses Parvalux geared motors to open fresh air inlets in a number of their ventilation products. Operating in a wide range of temperature conditions, from extreme cold through to humid tropical heat, SKOV ventilation products need to be able to cope with anything that nature throws at them. Parvalux geared motor solutions meet this challenge by providing a reliable and robust power solution SKOV's customers can trust.
Parvalux geared motors also provide the power for SKOV's 20 kg dry feed weighing systems. The 360-degree rotating drum system is fully automated and provides a high level of accuracy for the delivery of dry feed during the pork production process. Like all SKOV products, it's built to withstand constant use in the most demanding environments.
SKOV's Strategic Purchaser, Lars Ramsdahl says: "SKOV has partnered with Parvalux for more than thirty years now and during that time we've worked closely with their engineering and account management teams to build a strong relationship. Parvalux geared motors deliver the controllable power, reliability and high-quality our customers expect from every SKOV solution and we look forward to continuing our close relationship with Parvalux."
The content & opinions in this article are the author's and do not necessarily represent the views of AgriTechTomorrow
---
Comments (0)
This post does not have any comments. Be the first to leave a comment below.
---
Post A Comment
You must be logged in before you can post a comment. Login now.
Featured Product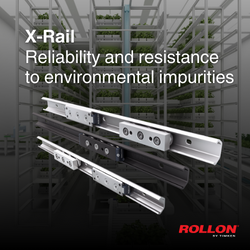 Rollon's X-Rail linear rails are a reliable solution in environments susceptible to impurities. Equipped with rolling elements with shaped and flat raceways, they are available in several versions: galvanized, nitrided or stainless-steel sheet metal. The latter version ensures total corrosion resistance, which is critical for hostile environments such as those found in vertical farming. Particularly innovative is the T + U configuration of the X-Rail linear rails, which can compensate for the parallelism errors of mounting surfaces. This simplifies installation and reduces costs.