Manufacturing

Marketing Partner
---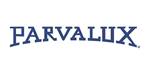 Parvalux Electric Motors Ltd
Parvalux is a leading global manufacturer of geared motor solutions with over 70 years' experience in creating the perfect combination of motor and gearbox to match the customer's application. Whilst we offer thousands of standard options we can easily customize any motor or gearbox to meet your exact requirements at no or minimal extra cost. Our design team can work closely with your own to optimize your solution for your application helping you to secure a genuine competitive advantage in your market. Our products are found in hundreds of applications but we are particularly strong in healthcare, leisure, mobility, transport, and a diverse range of industrial applications.
---
Mailing Address:
Wallisdown Road
Bournemouth, BH11 8PU
United Kingdom
Tel: +44(0)1202 512575
Fax:
Email: info.us@parvalux.com
Website: https://www.parvalux.com/
Company Category: Precision Farming
Geographic Region: Europe - West
Company Sector: Manufacturing
Keywords: motor, equipment, extraction
Partner Status: Marketing Partner
---
Products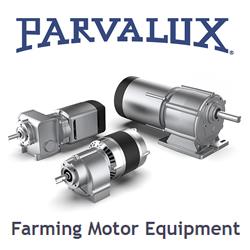 British-made farming motors at Parvalux are available off-the-shelf, customizable or as a fully customized 'from scratch' solution, enabling you to tailor a geared motor to your precise requirements. Whether you require a specific shaft length or material, dynamic braking or another one of our customization options, we'll help you make sure your customers' farms run like clockwork.
---
Articles
In modern agriculture, there is a constant requirement to optimize and streamline production to achieve the best results. In the key sectors of pork and poultry production, successful breeding and laying will only happen within a surprisingly specific range of conditions...
---
White Papers
This Company does not currently have any White Papers
---
Press Releases
Each has its own unique requirements that need to be met to ensure the perfect drive solution across a range of applications and when it comes to selecting geared electric motors, there are certain things you can specify to tailor them exactly to your specification
---