With many on-farm processes being repetitive, occurring at inconvenient times of the day or night, and having adverse effects on worker health and safety, the agricultural sector has the opportunity to develop and use autonomous machinery on-farm.
Four Ways AgTech is Securing the Future of Food
Andrew Grant | Availer
Technology is transforming our plates: from the food we eat to how it gets there. As we enter a new year and the world looks to further ponder how we address a looming food security crisis – with population growth and climate change putting the squeeze on the world's food supply – there's an urgent need to make food production more efficient, sustainable and transparent.
With the global population marching toward nine billion by 2050, the Food and Agriculture Organisation of the United Nations estimates that to feed this crowded world, global food systems will need to produce 70 per cent more food. Ironically, food waste puts even further pressure on the food supply, with around 1.3 billion tonnes of food going to waste across the world every year, which collectively costs the global economy $1 trillion USD.
Agricultural land is a valuable and finite resource. What technology can do is help food producers get more out of their land, while also reducing damage and waste. Here are four ways that the combination of AgTech is combating the challenges of future food production.
1. Advances in soil biology
Soil biology is the study of microbial and faunal activity and ecology in soil. It's an exciting area of advancement for AgTech as it has the potential to radically increase crop yield, health and value.
Over time, a lack of organic matter causes a loss of soil biological fertility, making crops lose their resistance to diseases. This leads to significantly lower yields, and the restoration of a better-balanced soil texture - able to withstand erosion mechanisms – and requiring new solutions such as organic fertilisers.
Around the world, companies are working on different products to regenerate degraded soil and increase crops by improving soil health. These include Carbon Ag Solutions in Western Australia, which has invested heavily in using organic carbon to improve soil biology, Land Life Company in the Netherlands, and MicroGen Biotech in Ireland.
The Soil Treatment Market was estimated to be valued at over US$24 billion in 2015 (A$33 billion) and is expected to increase dramatically in the near future.
2. Automation and AI
With many on-farm processes being repetitive, occurring at inconvenient times of the day or night, and having adverse effects on worker health and safety, the agricultural sector has the opportunity to develop and use autonomous machinery on-farm. Many groups have made a start in robotics but we haven't yet seen a large uptake by industry. Retrofitting tractors seems to be a potential avenue where autonomous and semi-autonomous tasks can take place alongside tasks that have traditionally been completed by humans.
Think about the potential this technology could have on any task that is repetitive, has higher OHS risks or external influences, such as high winds for spraying pesticides. There are other benefits such as daily monitoring of all parts of a crop using sensors, computer vision, AI and machine learning, to give the farmer real-time (and ongoing) insights into all of the crops, not just the traditional "sampled only" areas.
3. Nutritionally-enhanced food
To maximise the nutritional value of food, extensive R&D is taking place globally to further optimise the health benefits of the food we eat. Thanks to technologies such as natural additive flavour profiling, sugar alternatives, and functional foods from non-traditional sources such as seaweed, the food we consume is becoming healthier and with a higher nutritional profile.
Previously, super-functional foods haven't tasted that great, but new development work is starting to foster some exciting products and the tide is turning. I recently had a discussion with an Australian researcher who is working on developing a very low-fat chocolate with added nutritional benefits – that's certainly a step in the right direction!
As well as crops, there is also research into how to best optimise and communicate the nutritious value of meat. Producers are now starting to better understand the connection between what livestock are fed and the impact this has on the eating quality of meat. This is opening the door to insights such as increasing the Omega 3 in lamb, and helping to unlock additional Recommended-Daily-Intakes (RDI's) on vitamins and minerals from a good piece of meat.
4. Reduced food waste
Food is a dynamic commodity and as one grower I spoke with so eloquently put it – "it starts dying from the minute we pick it". With up to 80% of food loss happening before produce ever reaches retailers, we need to look to solutions like smart packaging. Research from the University of Sydney has indicated that smart food packaging will result in more accurate expiry dates and the reduction of food waste. New technology, including printable ink sensors designed to detect gases produced by bacteria, will also provide a timelier insight into food quality.
For Australia, smart packaging offers more than just fresh and ripe fruit and vegetables to consumers. When you add Blockchain and Internet of Things (IoT) technology to the mix, the potential for change is massive. One project we are rolling out involves monitoring the transportation of mangoes from orchard to supermarket, to detect any anomalies such as temperature increases that might influence the premature ripening and spoiling of produce. By keeping perishable food fresh for longer, the international export market opens up to Australia on a massive scale.
The global food and grocery retail market size is projected to reach $USD12.24 trillion by 2020, and new perspectives and emerging technologies are the driving forces behind its transformation. With Australia seeing significant innovation in its AgTech industry, it's well positioned to play a key global role in the future of food.
About Andrew Grant​
Andrew Grant is the co-founder of South Australian AgTech business Availer; helping to commercialise the most promising research developed in Australia to solve global industry pain-points. Andrew has spent the majority of his career working with, founding and driving early stage technology companies and works across multiple AgTechs with a theme around trust and quality of produce.
The content & opinions in this article are the author's and do not necessarily represent the views of AgriTechTomorrow
---
Comments (0)
This post does not have any comments. Be the first to leave a comment below.
---
Post A Comment
You must be logged in before you can post a comment. Login now.
Featured Product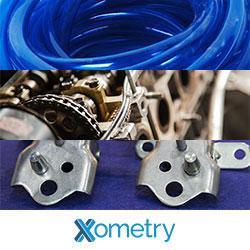 Xometry is your source for custom parts. Now, in addition to getting instant quotes on 3D Printing, CNC Machining, Sheet Metal, and Injection Molding, customers can create and send RFQs for die casting, stamping, and extrusion work to our nationwide network of pre-vetted manufacturers with just a 2D drawing. You will receive and be able to review responses from qualified shops within 7 days on an advanced web-based RFQ management platform. To learn more go directly to our site to issue and RFQ today. Stop wasting time managing RFQs through email and by phone, and start issuing RFQs at scale and in the cloud.