The farmer can ill afford having a device that he cannot depend on, is unsuitable for use in sunlight, breaks often or doesnt communicate reliably.
Interview with Glenn Lundgren, JLT Mobile Computers
Glenn Lundgren | JLT Mobile Computers
How has the use of technology in agriculture changed over the past years?
The application and use of technology in agriculture is a direct response to the demand to feed an ever-growing worldwide population. In 1950 there were roughly 2 billion people on our planet. Based on current trends, it is estimated that worldwide population in 2050 will grow to over 9 billion. The question becomes: How does one go about supplying and feeding this many people? Since the invention of the plow by the early Egyptians, the improved steel plow by John Deere in 1837, to the steam and fuel powered tractors and harvesters from 1870-1920, agriculture has always been about increasing production through productivity. The same holds true today and will only increase in the future. With the development of biotechnology in the 1990s came GMOs; these hybrid plants now produce higher yields, shorter life cycles and require less use of fertilizers and pesticides, which is good for the environment. As the world looks to the US to supply most of this demand, compounded with a dwindling number of farmers, increasing reliance on technology and Smart Farming techniques must continue in order to increase the world's food and agriculture capacity.
How is technology used in agriculture and/or precision farming today?
Until recently, anyone who took a drive through the US countryside would have most likely seen a lone pickup truck parked near a field. It was the mark of a farmer who was busy walking his field in an attempt to identify pest or disease problems in time to do something about it. It was labor intensive, time consuming and not very accurate. Today, aerial reconnaissance conducted by UAVs (unmanned drones) can quickly and efficiently survey small areas or large fields in a fraction of the time.
The first generation in Green Farming brought about clever plant breeding techniques to increase yields. The second Green Revolution is still in play today and involves a rapidly expanding knowledge of biotechnology to further improve yields. The third Green Revolution introduces the digital age in farming with the application Information and Communication Technology (ICT). To give a few examples:
Precision equipment can now help to more accurately plant, cultivate and harvest fields, which improves efficiency.

IoT now allows the farmer to monitor fields and livestock anytime from anywhere and make informed decisions regarding moisture, temperature, animal health and location, pest and disease control, irrigation and soil structure.

Variable Rate Technology (VRT), when combined with weather data, can greatly assist in planting the right seed in the right amount and at the right time, which can reduce waste and improve yield.

Big Data Analytics turns data into information which helps farmers make better decisions in grain or dairy farming, and breeders can predict the best time for insemination and calving.

Sensors and actuators can reduce costs by monitoring fuel consumption, idle time, and predictive maintenance. They can also be applied to monitor the quality and distribution of grain and feed.

GPS provides highly accurate geo-positioning and guidance.
What value does the use of rugged IT in agriculture bring to the farmers?
The continuous need to increase output also places demands on the farmer to be very efficient – there is little room for downtime in the operation. The farmer can ill afford having a device that he cannot depend on, is unsuitable for use in sunlight, breaks often or doesn't communicate reliably. Smart Farming technology is useless if the device itself is not reliable and the farmer can't use it. Farming is a capital intense business and farmers expect to utilize their equipment for a long time. Deploying technology equipment that is specifically designed for use in harsh environments ensures a higher ROI in operational productivity and life cycle management by being dependable.
What benefits can farmers expect from using rugged IT over consumer grade products?
Most consumer grade products are designed to have short life cycles. Technology refreshes are frequent and operating system changes often require hardware changes as well. System updates are required and forced upon users whether they want them or not. This often means a change to application software which can impact the end user's ability to continue to use the program. Break and fix repairs can be complicated, time consuming and costly as most consumer grade manufacturers do not offer comprehensive service plans.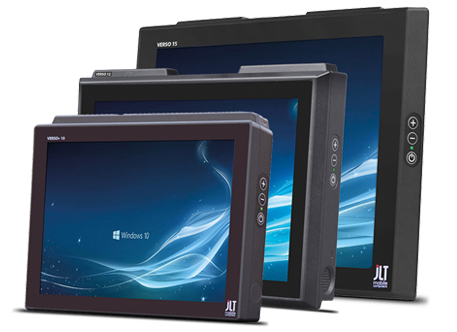 Rugged IT products are designed to be reliable for extended periods of time and deliver stability in operation by not requiring frequent operating system updates.
What benefits does JLT deliver?
Able to withstand environmental stresses like rain, sunlight, temperature changes, moisture, and vibration, the rugged products from JLT are ideal for use in harvesters, tractors, trucks and other agriculture vehicles. JLT started in agriculture and forestry and has been providing reliable solutions that have stood the test of time for over 30 years. This experience has allowed us to produce products today that are highly dependable and will provide reliable service for many years.
In addition to producing dependable equipment, JLT also offers a complete portfolio of services that will ensure smooth integration, installation and deployment and that devices will continue at optimum performance.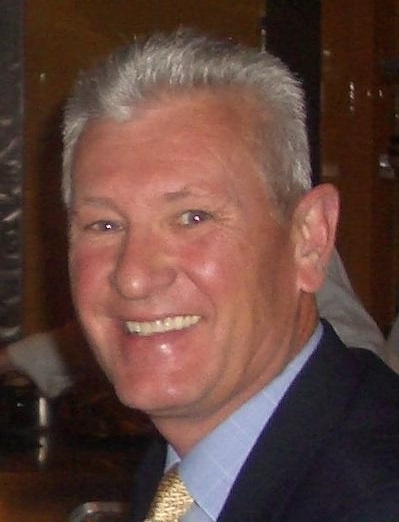 About Glenn Lundgren
Glenn Lundgren is the Agriculture and Forestry Business Development Executive for JLT Mobile Computers, Inc. He has more than 30 years of rugged mobile computer experience. Glenn has a practical appreciation for the potential of this technology from his background in grain and livestock farming.
About JLT Mobile Computers
JLT Mobile Computers is a leading developer of rugged mobile computers for demanding environments. These PC-type computers are developed and manufactured in Sweden for professional use and are characterized by very high reliability in the face of moisture, dust, vibration, electromagnetic fields or extreme temperature – reliability that is required for use in areas such as transportation, warehousing / logistics, agriculture, mining and automation. JLT operates globally with offices in Sweden and the US, complemented by a network of sales partners that provide complete solutions and local support. JLT has delivered over 100,000 PCs since its inception and the company's turnover in 2017 was SEK 113 million. The headquarters in Växjö, Sweden houses the development, service and administration departments. The company was founded in 1994 and has since 2002 been listed on the NASDAQ OMX, First North, under the symbol JLT. Mangold Fondkommission AB (Tel: +46 8 503 01 550) is the Certified Advisor. For additional information, please visit www.jltmobile.com. You can also follow and engage with JLT via LinkedIn, Twitter and the Reasons for Rugged blog.
The content & opinions in this article are the author's and do not necessarily represent the views of AgriTechTomorrow
---
Comments (0)
This post does not have any comments. Be the first to leave a comment below.
---
Post A Comment
You must be logged in before you can post a comment. Login now.
Featured Product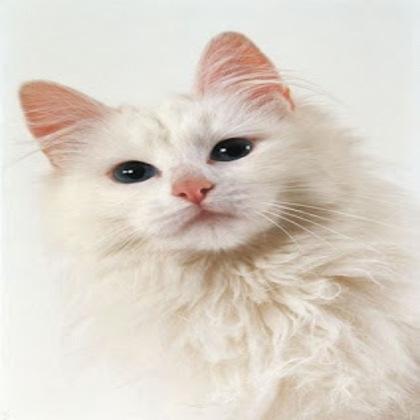 Image processing opens up a wide range of possibilities for the automation of modern agriculture - but what to do when only a small budget is available? That is where the uEye XLS comes in. With the launch of these super-small industrial cameras, even price-sensitive applications and volume projects become feasible. Measuring just 29 x 29 x 7 mm, the compact cameras offer excellent imaging characteristics without excessive heat generation, making them a perfect fit for embedded vision applications in agricultural machinery and equipment. The industrial cameras comply with the vision standard and are available with Micro-B connectors and with or without C/CS or S-mount lens holders, further increasing their adaptability to different agricultural environments. Thanks to these features, the cameras offered by IDS Imaging Development Systems lower the barriers to entry and make it easier to explore the potential of vision technology to optimize agricultural processes.