Is IPM the Next Big Focus for AgTech?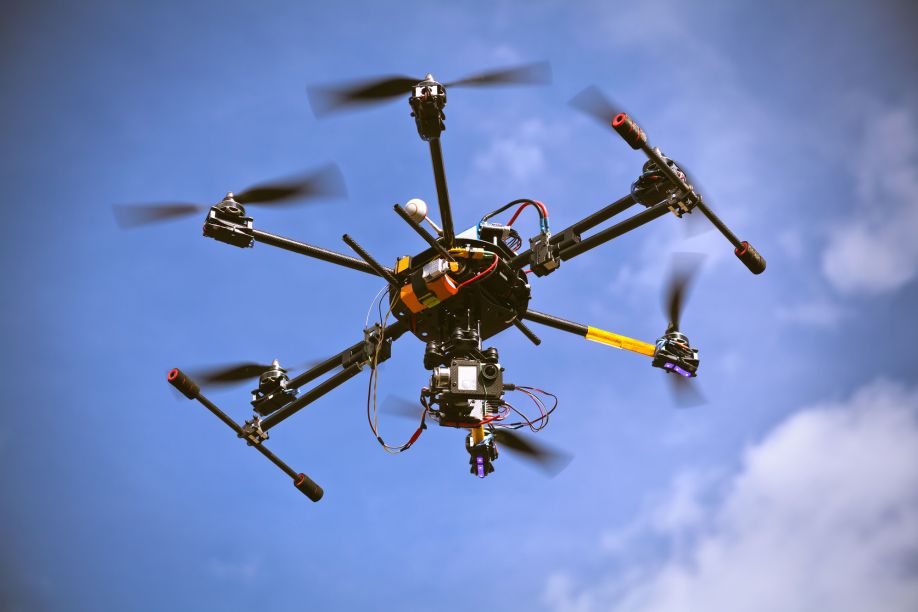 A greenhouse lush with garden cress has an unwanted visitor — a hungry moth. As the pest zeroes in on its favorite food, an autonomous drone takes aim, slashing through the insect's wings with its blades. It's just another intersection of integrated pest management (IPM) and AgTech. As technology expands to include gene editing, AI and laser beams, farmers have a new suite of pest management tools in their arsenal.
Deadly Drones
Pests destroy up to 40% of crops worldwide and incur $220 billion in damages each year. Now, a new form of IPM is making waves in the agricultural industry.
Several organizations — including the National Agriculture and Food Research Organization (NARO) and New Energy and Industrial Technology Development Organization (NEDO) — are working on a project involving lasers for IPM. The goal is to develop drones and robots that use lasers to exterminate Spodoptera litura, the tobacco cutworm. This moth quickly develops pesticide resistance, making it hard to eradicate through traditional means.
The laser system will destroy adult moths in the air before they can lay eggs in crops. It uses a camera that calculates the distance between the equipment and a moth, then employs AI to predict the insect's flight path. The laser beam shoots down moths with deadly accuracy. Scientists decided to use AI to predict the pests' trajectory when they realized the laser had a slight delay.
One farmer is using another type of moth-killing drone in his greenhouses. Dutch cress grower Rob Baan is an early adopter of PATS Indoor Drone Solutions' pest control drones. These unmanned aerial vehicles use cameras to scan the space around them for moths, then fly directly into the insects to kill them with their blades. It's a lot like a birdstrike on a helicopter — but without damaging the vehicle.
AI-Powered Traps
Slovenia-based Trapview has developed a device equipped with AI computer vision to identify pests. The box uses pheromones to attract insects, photographs them with an internal camera and compares the pictures to a database of pest species.
It then uses local weather and location data to forecast how severe the pests will be in a given area, sending a report to farmers using an app. The trap allows farmers to decide when and where to use pesticides — if they need them at all.
Other devices use IoT connectivity to inform people when they kill a pest. One rodent trap hub connects to numerous traps over a 100,000-square-foot area, allowing people to check the traps only when necessary. Users can input species data on an app to track local pest populations.
CRISPR-Based Technology
Under current methods, farms would produce 78% less fruit if they quit using pesticides. But all that could change thanks to gene editing. Researchers at the University of California San Diego have developed a way to sterilize Drosophila suzukii, an invasive fruit fly species that targets berries, grapes, apples, cherries and many other types of fruit.
Using CRISPR technology — a tool for editing genetic code — scientists targeted genes that govern male and female fertility. The potential plan is to release genetically edited fruit fly eggs in areas where the flies cause damage. In about two weeks, only sterile males would hatch. These sterile insects would compete with their fertile counterparts and mate with females, who would then lay inviable eggs.
It's the same technique scientists used to eliminate Cochliomyia hominivorax, a type of destructive screwworm fly, in the southern United States in 1966. However, it sterilizes flies using CRISPR gene editing rather than potentially dangerous radiation.
Nipping Pests in the Bud
Integrated pest management has always focused on innovation. Now more than ever, AgTech is allowing great strides in the field, giving producers a new way to manage their crops. Decreased pesticide use will make agriculture more compatible with the surrounding environment.
The world's growing population is hungry, but farmers — equipped with drones, lasers and AI-powered traps — are up for the challenge.
Comments (0)
This post does not have any comments. Be the first to leave a comment below.
---
Post A Comment
You must be logged in before you can post a comment. Login now.
Featured Product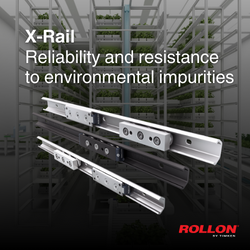 Rollon's X-Rail linear rails are a reliable solution in environments susceptible to impurities. Equipped with rolling elements with shaped and flat raceways, they are available in several versions: galvanized, nitrided or stainless-steel sheet metal. The latter version ensures total corrosion resistance, which is critical for hostile environments such as those found in vertical farming. Particularly innovative is the T + U configuration of the X-Rail linear rails, which can compensate for the parallelism errors of mounting surfaces. This simplifies installation and reduces costs.