Seafields will develop stationary aquafarms together with MacroCarbon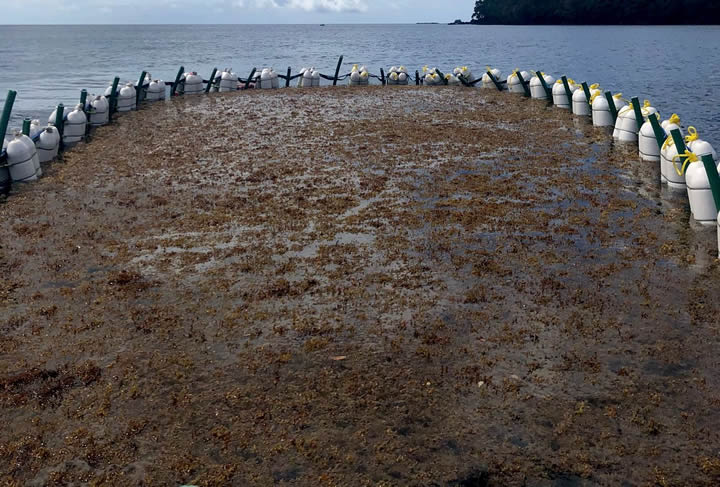 Seafields, the UK-headquartered company that will cultivate and harvest Sargassum seaweed in the Atlantic Ocean to remove billions of tonnes of carbon dioxide from the atmosphere, will collaborate with MacroCarbon, a spin-off of the Alfred Wegener Institute in Germany and Carbonwave in the US to co-develop and accelerate the intellectual property required to farm the seaweed near shore.
MacroCarbon, based in Gran Canaria, Spain, plans to become a leader in developing sustainable seaweed alternatives to fossil fuels. Seafields confirmed that MacroCarbon will set aside six hundred thousand euros from a two million euros fund from SPRIN-D Carbon to Value Challenge Stage II to further their understanding of domesticating wild Sargassum. This will enable Seafields to establish fixed aquafarms in the Caribbean to provide a stable supply of Sargassum and develop the local infrastructure needed to process the Sargassum into products and sink the rest for long-term carbon dioxide removal in the Atlantic abyssal plain (4000 m depth).
Both companies aim to decarbonise the planet using seaweed and alleviate human dependency on fossil fuels by producing climate-friendly alternative feedstock for industry. The companies will use Sargassum, a type of macroalgae that spends its life floating in the open ocean and can double in size every 10-14 days, removing large quantities of carbon dioxide from the atmosphere as it grows. These properties make it uniquely suited to be both a carbon removal method and a biological feedstock alternative for many industries reliant on fossil fuels.
Seafields' approach to growing Sargassum in free-floating aquafarms in the South Atlantic Ocean Gyre radically tackles the challenge of climate change. By baling and storing large quantities of the seaweed at over 4000 metres below sea level in the deep abyssal plain of the Atlantic Ocean, the company aims to trap a gigatonne every year of atmospheric carbon dioxide for thousands of years. However, in order to achieve the grand vision and intermediate step, focusing on stationary aquafarms in the Caribbean would be beneficial.
Seafields Co-Founder and CEO, John Auckland said: "The money and partnership will go directly to increasing our understanding of how to domesticate Sargassum as well as the intellectual property needed to develop our first 'catch and grow' farms. To remove one gigaton of CO2, this focus on fixed and stationary aquafarms is crucial as an intermediary step. It will also help alleviate the invasive Sargassum that is currently impacting communities in the Caribbean – all while starting a first-of-its-kind supply chain directly to industry."
Seafields plans to reduce the amount of Sargassum beaching by catching the seaweed further out at sea before it reaches land through innovative catch and growth stationary aquafarms, then turn it into industrial feedstock whilst providing job creation and employment opportunities to local communities in the Caribbean. Importantly the carbon removal element means we can start to sell carbon credits to fund our ambitious plans further.
Macrocarbon, Founder and CEO, Dr Mar Fernández Méndez said: "After the success of the collaboration between two German research institutions AWI and GEOMAR and the two companies Seafields and Carbonwave during Phase I of the Carbon to Value challenge supported by SPRIN-D, we thought it was time to consolidate our collaboration in a new company, MacroCarbon that fosters the collaboration between seaweed aquafarmers and seaweed-product developers. By combining aquafarming and production in one integrated value chain, we aim to speed up decarbonisation by both avoiding emissions and long-term sequestration. Furthermore, we are excited about this collaboration with Seafields who will enable the development of stationary Sargassum aquafarming in different locations both for feedstock production for the chemical industry as well as Ocean Cabon Dioxide Removal."
About Seafields
Seafields is a UK-based aquaculture business which is strongly focused on delivering innovative solutions to tackle climate change.
The company is introducing new technologies focused on the tracking, harvesting, baling and storage of Sargassum, a seaweed it plans to grow in its aqua-farms in the South Atlantic Ocean gyres.
Using its innovative approach, Seafields is radically tackling the challenge of climate change and aims to remove over 1Gt (one billion metric tonnes) of CO2 from the atmosphere each year by 2032.
About Macrocarbon
MacroCarbon, a spin-off of the Alfred Wegener Institute in Germany and Carbonwave in the US. Based in Gran Canaria, Spain, the company plans to be a leader in developing sustainable seaweed alternatives to fossil fuels.
Comments (0)
This post does not have any comments. Be the first to leave a comment below.
---
Post A Comment
You must be logged in before you can post a comment. Login now.
Featured Product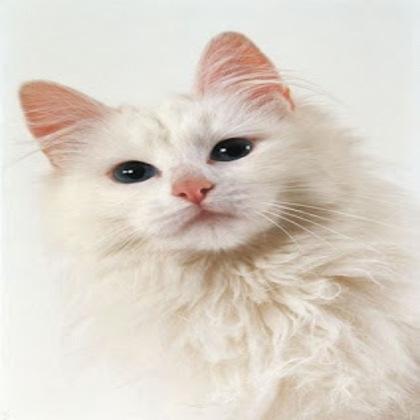 Image processing opens up a wide range of possibilities for the automation of modern agriculture - but what to do when only a small budget is available? That is where the uEye XLS comes in. With the launch of these super-small industrial cameras, even price-sensitive applications and volume projects become feasible. Measuring just 29 x 29 x 7 mm, the compact cameras offer excellent imaging characteristics without excessive heat generation, making them a perfect fit for embedded vision applications in agricultural machinery and equipment. The industrial cameras comply with the vision standard and are available with Micro-B connectors and with or without C/CS or S-mount lens holders, further increasing their adaptability to different agricultural environments. Thanks to these features, the cameras offered by IDS Imaging Development Systems lower the barriers to entry and make it easier to explore the potential of vision technology to optimize agricultural processes.