Pure Green Farms Chooses iUNU's LUNA Platform to Advance Automation and AI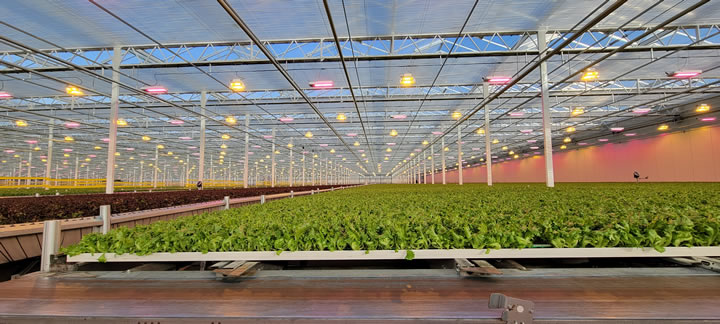 Pure Green Farms is a greenhouse operator growing leafy greens in South Bend, Indiana. They recently received investment from Taylor Farms, the leading North American producer of salads and healthy fresh foods with over 122,200 acres of field grown products and 16 salad producing facilities across North America.
Pure Green Farms operates one of the most efficient, automated greenhouse systems and selected iUNU to provide artificial intelligence and computer vision technology to automate operations and steer better crop performance at scale. iUNU's LUNA Platform provides growers the most advanced horticultural technology on the market and helps greenhouse operators drive higher yields and produce better crops.
Growers at Pure Green Farms have already begun utilizing components of LUNA such as Time Travel to improve crop health. In one instance, growers in South Bend collaborated with iUNU remotely through LUNA to identify issues in the facility and take immediate action based on actionable data and in-field observations. LUNA helps growers scout remotely and Time Travel allows growers and crop consultants to go back in time to see every plant at any point in time. This ensures there is no ambiguity as to when issues arise and what happened in the past to correctly root cause.
"With LUNA, I can get best-in-class experts from across the globe looking at our crops all at once. This means instant collaboration and better results. The team at iUNU has been incredible to work with already and this is just the beginning. I believe in the future of AI. LUNA is going to get us there as we continue to scale the functionality in our facility," said Joe McGuire, CEO of Pure Green Farms.
Pure Green Farms uses innovative technology and proprietary data to grow high quality produce that consumers can trust. With LUNA, Pure Green Farms gives comfort to retailers with visual plant provenance, establishing a high bar of safety for its products. "Today, LUNA is our system of record and we're excited to continue adding automation and AI on top of this as we continuously roll out more functionality," continued McGuire.
"The results of our collaboration show what can be done when innovative producers, established growers, and cutting-edge technology companies focus on what really matters – your crops.
iUNU is focused on using our products, like LUNA, to deliver constant value to growers, and this is a great example of the benefits growers get when they implement LUNA," said Adam Greenberg, CEO of iUNU.

###
About Pure Green Farms
Pure Green Farms grows, packs and ships leafy greens hands-free in the Midwest. Their purpose is to grow responsible fresh produce through innovative farming. Located in South Bend, Indiana, the farm uses environmentally friendly practices to grow their greens through its high-tech, climate-controlled space. Pure Green Farms' vision is to reimagine the way of farming with their innovative technology to provide fresh, high quality produce consumers can trust. www.enjoypuregreen.com

About iUNU
Founded in 2013 and headquartered in Seattle, iUNU aims to close the loop in greenhouse autonomy and is focused on being the world's leading controlled environment specialist. iUNU's flagship platform, LUNA, combines software with a variety of high-definition cameras — both fixed and mobile — and environmental sensors to keep track of the minutiae of plant growth and health in indoor ag settings. LUNA's goal is to turn commercial greenhouses into precise, predictable, demand-based manufacturers that optimize yield, labor, and product quality. www.iunu.com
Comments (0)
This post does not have any comments. Be the first to leave a comment below.
---
Post A Comment
You must be logged in before you can post a comment. Login now.
Featured Product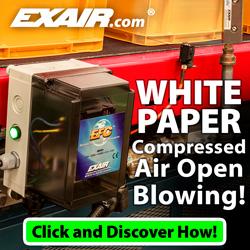 Compressed air is a limited resource that is generated in-house for the benefit of many operations within the manufacturing environment. Learn how to ensure all point of use applications are using your compressed air in the most effective and efficient way possible. Learn how much it costs to produce that compressed air and how Engineered Nozzles can help you use your air more effectively and efficiently.