Protecting Farms Against Floodwater: 8 Advanced Techniques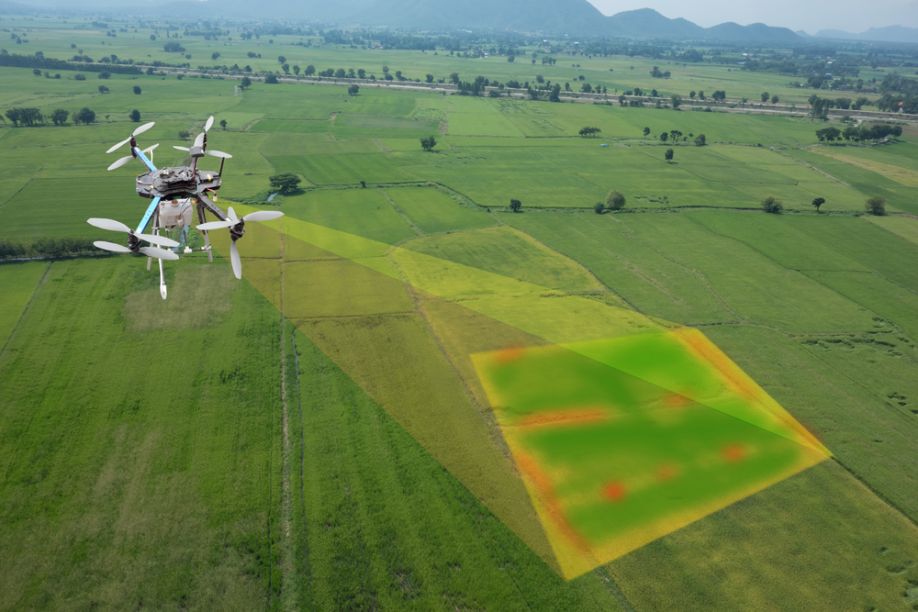 Every flood is different. While one may deposit soil and benefit farmers, another might cause erosion and wipe out an entire field. Subsequently, many people choose to play it safe and prevent floods as best they can.
Fortunately, there are numerous ways to protect farmland, with more innovations emerging every year. Here are eight advanced techniques to consider.
1. Drainage Water Management
Drainage water management is an important component of Midwest crop production. This system involves subsurface tile drainage to manage the water table and protect crops from floods.
During the offseason, underground control structures limit flow to minimize runoff and store water for midsummer crops. In early spring and fall, farmers may allow groundwater to flow freely before reaping a harvest.
As helpful as this system can be, only 37% of cropland in Illinois, Indiana, Michigan, Minnesota, Missouri, Ohio and Wisconsin use this technique. If more farmers were to implement drainage water management, they could prevent flooding, conserve resources and increase their bottom line.
2. Water Gates
Aboveground solutions like water gates may also help farmers protect their crops and livestock from floodwater. This PVC device uses the pressure of oncoming water to stabilize itself and create a barrier.
Water gates are easier to set up because they self-deploy, which is important in an emergency. They're also lighter than sandbags, meaning one worker could set up multiple gates without assistance.
Water gates are made of cheaper materials than sandbags, but they're often more expensive to install. However, investing in a few gates may be worthwhile for small-scale farmers who frequently battle heavy rains and flash floods.
3. Water-Inflated Property Protector
Water-inflated property protection systems offer a similar solution to agricultural flooding. However, this barrier is different in that it fights water with a water-filled tube.
Farmers can surround a field or barn with the empty tubes and deploy the system with any nearby water source. As the durable, vinyl-coated polyester tubes inflate, they'll become denser and heavier to prop up internal support structures. When the rains come down and the floods come up, these long barriers will hold back oncoming waters and protect the land.
4. Flood Barrier Socks
Farms at higher elevations may still flood, just not as much. In these instances, the water level may only rise a few inches, which won't do much damage to full-grown crops or livestock. However, even a small flood can wipe out fields containing germinating seeds and new, fragile growth, which is why flood barrier socks can come in handy.
This advanced solution is quickly becoming commonplace among farmers and homeowners alike because it's incredibly easy to set up. Plus, most major home renovation retailers keep these socks in stock so they're readily available when the forecast calls for heavy rains. These socks act as a barrier that diverts floodwater. However, they'll inflate by soaking up rainfall and puddles, which is much more convenient than doing so manually.
5. Modular Flood Prevention
Flexible flood solutions are in high demand these days, especially as farmers expand their operations and rearrange their properties. While agricultural professionals can manipulate flood barrier socks, a modular prevention system will provide more protection without sacrificing flexibility.
This Lego-like solution involves self-filling crates with foam padding on the bottom. When water flows into them, the weight creates a seal between the gasket and the ground to keep the barrier in place. Interlock and stack crates to protect awkwardly shaped spaces and maximize storage when they're not in use. A lightweight design also ensures rapid assembly and increased portability so family farmers can easily safeguard their livelihood.
6. Shop Vacuuming
Farmers who use the advanced techniques above can stop some water from reaching their land. However, they won't be able to stop rainwater or pluvial floods, both of which can quickly turn puddles into ponds and overtake equipment. Even large machines can sink into trenches and mud holes during flash floods. However, since there isn't much producers can do to protect their machinery — aside from preventively storing supplies — they must rely on smart cleaning solutions like shop vacuums.
Using a wet/dry shop vac to clean and dry seats, belts and other fabrics isn't difficult. However, many farmers don't think to do it, which is why it made this list of advanced techniques.
Luckily, most producers already have a shop vac, so they can begin cleaning immediately after a flood. This method will remove standing water, expedite the drying process, and protect upholstery from developing mold and mildew, which can pose health and safety risks to drivers.
7. LiDAR Mapping
LiDAR mapping is a relatively new technology that uses pulse lasers to map topographic elevations. Researchers and divers often use it to map underwater landscapes. Many farmers rely on LiDAR to pinpoint elevation changes and determine which areas are more prone to flooding. They can then add more drainage around their fields to better protect them from light and heavy flooding.
Because LiDAR technology can scan subterranean environments, it may also allow farmers to analyze soil content and determine the type. Experts can then use this data to improve their soil and increase yield. LiDAR can also help them examine potential crop damage and figure out what may have caused it. This information will aid in creating preventive measures to minimize future mishaps.
8. On-Farm Weather Stations
All the inventions in the world won't protect farmers if they have no time to deploy them, which is why on-farm weather stations are quickly becoming increasingly popular. These smart stations rely on solar power or electricity to track weather patterns and gather rainfall data. Ultimately, these details can help farmers plan and prepare for extreme weather conditions. However, they also help them determine the best times to plant and harvest crops.
Various innovators have also created apps to accompany on-farm weather stations. Whenever the device picks up alarming data, it will alert farmers via mobile phone. This way, both large- and small-scale producers have enough time to implement flood management solutions.
The Future of Floodwater Protection
The agricultural industry has been historically opposed to new technologies. However, as dozens of innovative solutions hit the market, more farmers recognize their value and implement emerging techniques in their fields and pastures.
In the future, the industry will likely experience more connectivity as farmers use technology to share data and warn other professionals. Eventually, widespread adoption will fuel the creation of more ingenious floodwater protection devices, as well as various other beneficial inventions. As natural disasters continue to become more frequent and severe, this tech will likely be a lifeline for the entire industry and increase food security worldwide.
Comments (0)
This post does not have any comments. Be the first to leave a comment below.
---
Post A Comment
You must be logged in before you can post a comment. Login now.
Featured Product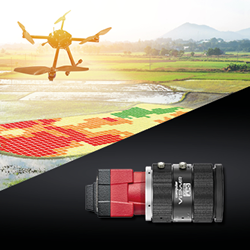 Allied Vision's compact and light weight Alvium SWIR (short wave infrared) cameras are the ideal choice to build cost-effective OEM systems used in embedded and machine vision applications. The cameras support a spectral range from 400 nm to 1700 nm at high quantum efficiencies. This allows to capture images in both the visible and SWIR spectra with a single camera and enables users to reduce overall system costs! Equipped with Sony's IMX990 and IMX991 SenSWIR InGaAs sensors, Alvium SWIR cameras deliver high image quality and frame rates. This makes them well suited for drones or handheld devices used in various industries such as, agriculture, mining, solar cell inspection or medical.