AeroFarms® to build world's largest R&D Indoor Vertical Farm in Abu Dhabi as part of USD $100 million AgTech investment by Abu Dhabi Investment Office (ADIO)
AeroFarms to build in Abu Dhabi, the capital of the UAE, a 90,000 square foot indoor vertical farm that will be the world's largest of its kind. The farm will be dedicated to state-of-the-art R&D and commercialization of relevant local crops utilizing AeroFarms' expertise and proprietary indoor vertical farming technology that uses up to 95% less water and zero pesticides vs. traditional field farming. This new R&D facility will employ a projected 60+ high skilled roles for horticulturists, engineers, and data scientists, and it will include the following centers of excellence:
Advanced organoleptic research and precision phenotyping laboratory
Advanced seed breeding center
Phytochemical analysis laboratory
Machine vision and machine learning laboratory
Robotics, automation and drones laboratory
Since 2004, AeroFarms has been leading the way not only for indoor vertical farming but also agriculture from genetics to post harvest. AeroFarms has grown over 800 different varieties of crops and sees potential even beyond food production to extend to other verticals like pharmaceutical, cosmeceutical, and nutraceutical.
David Rosenberg, Co-Founder and CEO of AeroFarms comments: "Our mission is to grow the best plants possible for the betterment of humanity, and this new cutting-edge R&D facility leverages our agriculture expertise and science-driven roots. We will be conducting leading research in plant science, vertical farming, and automation, accelerating innovation cycles and commercializing a diverse range of products. We will be partnering with major international companies, local universities, and AgTech startups to help solve some of the most pressing agriculture needs of our time, and AeroFarms is proud to play a pivotal role to helping establish the Emirate of Abu Dhabi as a global hub for AgTech innovation."
Last year, ADIO announced its USD $272 million (AED 1 billion) AgTech Incentive Programme, established under the Abu Dhabi Government's Ghadan 21 Accelerator Programme that is focusing on economic, knowledge, and community development across the emirate. As part of its initial funding round, ADIO will invest a total of USD $100 million (AED 367 million) in four companies, including AeroFarms, to build facilities in Abu Dhabi, each one tasked with solving regional and global challenges. Dr. Tariq Bin Hendi, Director General of ADIO, said: "We are delighted to welcome AeroFarms to Abu Dhabi. AgTech is a priority sector for the Abu Dhabi Government, and our long-term goal is to support the development of innovation that will contribute to solving challenges of regional and global importance. We are excited to partner with AeroFarms and enable them to pioneer solutions for agriculture in desert and arid climates. AeroFarms will add significant scale to Abu Dhabi's growing AgTech ecosystem."
AeroFarms has a successful track record of partnering with both the public and private sectors to help address a wider range of different agriculture challenges than just local production. Working with the Foundation for Food and Agriculture Research (FFAR), a non-partisan non-profit funded out of the U.S. Farm Bill, AeroFarms has been focused on identifying the stressors of leafy greens to optimize for taste and nutrition, and they will publish their findings next year to benefit the broader farming industry. The next phase of AeroFarms' work with FFAR is the newly created Precision Indoor Plants (PIP) Consortium to drive innovation and breakthroughs. FFAR Executive Director, Dr. Sally Rockey shares: "When FFAR first partnered with AeroFarms, we had high expectations for their scientific breakthroughs and their potential for global impact. Today's announcement is just what we would expect from AeroFarms. Their multidisciplinary team thinks holistically about how to optimize plants to help business and overall industry, which is critical to turning research into actionable insight."
On the private side, AeroFarms has over a dozen strategic relationships including major Fortune 500 companies, helping them solve their various ag-related supply chain needs, and AeroFarms sees even further opportunities to work with a wider range of global companies in this new high-tech R&D facility. In addition, AeroFarms plans to work closely with local universities and AgTech startups while also developing relevant local crops for greater food sovereignty.
About AeroFarms
Since 2004, AeroFarms® has been leading the way for indoor vertical farming and championing transformational innovation for agriculture overall. On a mission to grow the best plants possible for the betterment of humanity, AeroFarms is a Certified B Corp Company with global headquarters in Newark, New Jersey, United States. Named one of the World's Most Innovative Companies by Fast Company two years in a row and one of TIME's Best Inventions, AeroFarms patented, award-winning indoor vertical farming technology provides the perfect conditions for healthy plants to thrive, taking agriculture to a new level of precision, food safety, and productivity while using up to 95% less water and no pesticides vs. traditional field farming. AeroFarms enables local production to safely grow all year round for its commercial retail brand Dream Greens® that has peak flavor always.® In addition, AeroFarms has developed multi-year strategic partnerships ranging from government to major Fortune 500 companies to help them uniquely solve their agriculture supply chain needs. Please contact us at info@aerofarms.com to learn more about how you can work with AeroFarms.
About the Abu Dhabi Investment Office
The Abu Dhabi Investment Office (ADIO) is the central government hub supporting private sector investment in the Emirate of Abu Dhabi. ADIO enables opportunities for domestic and foreign investors aligned with Abu Dhabi's economic priorities. ADIO provides Investor Care services to help the establishment and ongoing growth of businesses in Abu Dhabi and offers a range of targeted programs, including competitive cash and non-cash incentives, direct investment, SME stimulus and public-private partnerships.
Comments (0)
This post does not have any comments. Be the first to leave a comment below.
---
Post A Comment
You must be logged in before you can post a comment. Login now.
Featured Product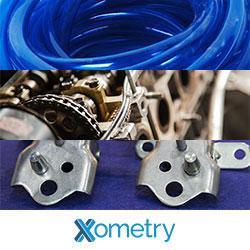 Xometry is your source for custom parts. Now, in addition to getting instant quotes on 3D Printing, CNC Machining, Sheet Metal, and Injection Molding, customers can create and send RFQs for die casting, stamping, and extrusion work to our nationwide network of pre-vetted manufacturers with just a 2D drawing. You will receive and be able to review responses from qualified shops within 7 days on an advanced web-based RFQ management platform. To learn more go directly to our site to issue and RFQ today. Stop wasting time managing RFQs through email and by phone, and start issuing RFQs at scale and in the cloud.