Green Automation is bringing automation and efficiency to new greenhouse operation in Texas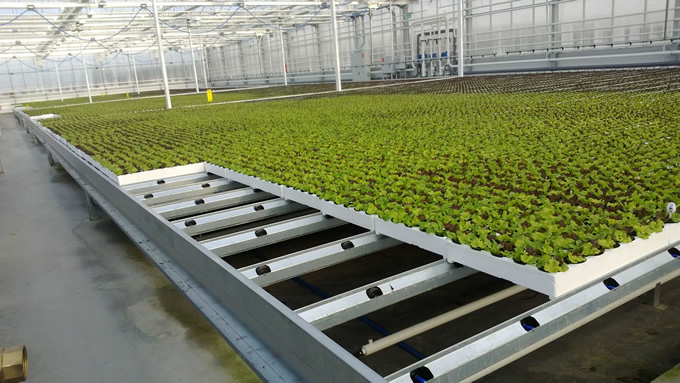 Green Automation Group is proud to announce the latest project realization in the North American market – hydroponic lettuce producer TrueHarvest Farms in Belton, Texas. The 50,000 square feet greenhouse is equipped with growing automation technology from Green Automation. Riding on the steadily increasing demand for locally grown produce, TrueHarvest Farms will grow fresh and pesticide-free head lettuce locally in the controlled environment of a greenhouse 365 days a year. The farm is strategically located in the "Texaplex Triangle", which is formed between the cities, Dallas-Fort Worth, Houston, San Antonio and Austin. With a population of around 20 million people and having 80% of the state's population growth since 2000 as well as generating up to 70% of Texas economy, this area is the ideal location for new, innovative and sustainable production of leafy greens.
"The climate here in Texas makes year-round field growing of leafy greens impossible and the area has so far, as the rest of the USA, relied heavily on having lettuce trucked into the state from California and Arizona for a substantial part of the year", says Marshall McDaniel, Managing Member at TrueHarvest Farms. "We will be distributing truly fresh, nutritious, safe and locally grown lettuce to stores within a 250 miles radius of our operations. The lettuce will be available to the customer in less than 24 hours of harvesting".
Recent food safety scares in the lettuce industry has led to an increased interest in and call for safe and clean lettuce produced in a controlled environment. The greenhouse is a closed system, controlling what comes into the greenhouse, making it possible to not only keep the lettuce clean, but also to grow them without using any chemical pesticides. The irrigation water, the air and growing medium are controlled, monitored and clean - keeping consumers safe and the environment protected.
"There is an enormous demand for locally grown and safe lettuce today", confirms Jason Maks, Managing Member and Grower at TrueHarvest Farms. "Our facility is in the final stage of obtaining PrimusGFS certification and we are dedicated to meeting the highest safety standards in the food industry. TrueHarvest Farms will be a reliable source for locally grown and safe produce for the Texas markets. We are ramping up our production right now and expect to reach full capacity in January 2020. At the moment we are growing Butterhead, Crisp and Romaine varieties", explains Maks.
TrueHarvest Farms is using the automated growing system optimized for head lettuce production. "When growing leafy greens in tough climates it is imperative to operate the greenhouse with the highest efficiency and to generate the highest yields per square foot, therefore TrueHarvest Farms decided to use the automated growing system from Green Automation", says Patrik Borenius, CEO, Green Automation Americas. "Throughout the entire growing process maximal space efficiency is achieved through automatic movement and adjustment of gutters, giving the plants as much space as needed, but as little as possible".
In addition to maximizing yield through space efficiency, labor efficiency is an essential key component in a profitable operation. The system has a highly automated and versatile medium filling and seeding line arrangement using stackable trays and supporting both net pots as well as Ellepots. After seeding and germination the plants are placed onto the automatic growing system, featuring adjustable and movable growing lines, where they will soak up the natural sunlight. As the plants grow, they are moved automatically through the greenhouse toward the harvesting station.
TrueHarvest Farms did multiple trips to reference operators in Europe, including to such remote locations as Joensuu, Finland, before making a decision. "It is a proven system and on par with our earth conscious commitment. We are looking forward to growing and providing the Texas market with the highest quality lettuce", says Marshall McDaniel. "This is only the beginning, we have room to grow and our head house as well as the irrigation system are designed for future expansions," McDaniel explains.
About Green Automation Group
Green Automation Group Ltd, headquartered in Finland, and its subsidiary Green Automation Americas LLC, based in Florida, develop, manufacture and market the most advanced greenhouse automation systems for lettuce and herb production. The systems are designed for commercial greenhouse operations with a growing area of 1 acre / 0.4 hectares and above. http://www.greenautomation.com
About TrueHarvest Farms
TrueHarvest Farms, LLC is a controlled environment hydroponic farm specializing in leafy greens. Founded in 2017, the company is focused on rapid growth through the production and distribution of high-quality lettuce and other leafy greens. TrueHarvest Farms is the evolution of a family hay and pecan farm now 40 years old. So, whether it is the "family roots" or the "plant roots," we are truly "Rooted in Belton, Texas". https://www.facebook.com/trueharvestfarms
Comments (0)
This post does not have any comments. Be the first to leave a comment below.
---
Post A Comment
You must be logged in before you can post a comment. Login now.
Featured Product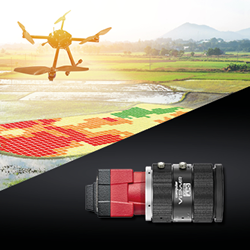 Allied Vision's compact and light weight Alvium SWIR (short wave infrared) cameras are the ideal choice to build cost-effective OEM systems used in embedded and machine vision applications. The cameras support a spectral range from 400 nm to 1700 nm at high quantum efficiencies. This allows to capture images in both the visible and SWIR spectra with a single camera and enables users to reduce overall system costs! Equipped with Sony's IMX990 and IMX991 SenSWIR InGaAs sensors, Alvium SWIR cameras deliver high image quality and frame rates. This makes them well suited for drones or handheld devices used in various industries such as, agriculture, mining, solar cell inspection or medical.