Indigo Agriculture Launches Indigo Transport™, a Digital Logistics Platform to Expand Options for Growers and Streamline the Agriculture Supply Chain
Indigo Agriculture, a company dedicated to harnessing nature to help farmers sustainably feed the planet, announces the launch of Indigo Transport. The $7.5B agriculture transportation market represents the third largest sector within the US transport industry. It moves 800M tons of products annually yet remains inefficient and costly for stakeholders throughout the supply chain. Shippers of agricultural products – including growers, food processors, grain elevators, etc. – are faced with a time-intensive and often unreliable sourcing process. Inconsistent demand and limited price transparency reduce carrier profitability. In addition, absence of digitized load-matching leads to unsustainable greenhouse gas emissions. Indigo Transport solves these inefficiencies by implementing technology to connect shippers, buyers, and carriers for an optimized transportation network.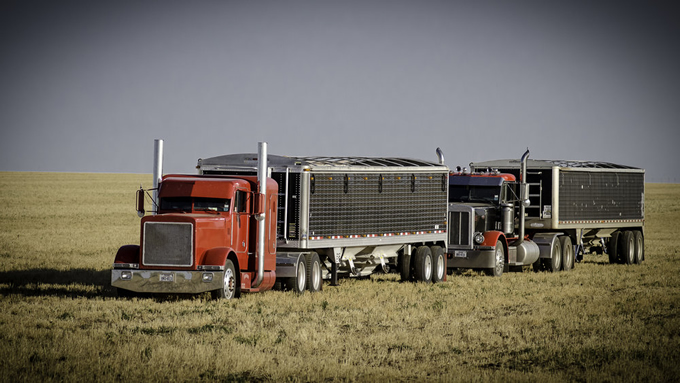 Indigo Transport manages the pick-up, transportation, and delivery of grain between shipper and buyer. By offering a network of independent carriers for transporting grain around the country, the platform enables growers to accept the best bid for their crop. Since the launch of the program in October, over three thousand trucks have been enrolled.
Indigo Marketplace, a digital e-commerce platform that connects growers and buyers for the streamlined sale of grain, integrates Indigo Transport as the preferred logistics provider. Through this integration, growers can accept the highest value bids, even those beyond their local markets. More than $10B worth of grain inventory has been submitted to Marketplace since its launch in June of 2018 – all of which can be hauled through Indigo Transport.
"The number one benefit working with Indigo is the people – their follow through has been excellent," said John Tibbits, a grower based out of Minneapolis, Kansas. "It's been an eye-opening experience that I'm able to produce grain that processors actually want, and that those processors are willing to pay a premium for it. The delivery service is excellent in this regard, giving me an opportunity to meet the processor deadline. With Indigo Transport, I don't feel like we need to worry about stopping the rest of the farm to deliver the grain to a processor."
In addition to having access to a wide and growing network of carriers, growers that are commercially licensed can enroll their trucks in Indigo Transport, operating as carriers. Trucks are an underutilized and expensive on-farm asset. Enrolling these assets in Indigo Transport activates a new revenue stream for growers.
"Consistency is the biggest issue today for agricultural transport – we need steady work," said Frank Williams of Spain to Maine Hauling. "I like how Indigo handles the business for us. When they find something in the area, I get the whole contract at once. With other companies, there are a lot of hoops you have to jump through to get the ball rolling. I didn't have to go through all that with Indigo – the account manager did exactly what he said he was going to do."
"Every bushel of grain produced today moves by truck at least once before arriving at its destination," said David Perry, Indigo's CEO. "This means grain transportation is crucial to the success of our food system. But inefficiencies in the overall process – including communication, reliability, and availability – are bad for growers, grain buyers, and the environment. Indigo Transport eliminates those inefficiencies by streamlining grain transport and creating a system that is transparent to not only growers and buyers, but ultimately to consumers."
Through a mobile app available on iOS and Android operating systems, carriers enrolled in Indigo Transport can identify and select loads that best fit their operation. Indigo matches loads to carrier preferences, manages payment, and provides live support. Shippers on this platform have access to a localized network of carriers for the haul of their agricultural products. Indigo Transport is federally licensed with the Federal Motor Carrier Safety Association (FMCSA) of the US Department of Transportation.
About Indigo
Indigo improves grower profitability, environmental sustainability, and consumer health through the use of natural microbiology and digital technologies. Utilizing beneficial plant microbes and agronomic insights, Indigo works with growers to sustainably produce high quality harvests. The company then connects growers and buyers directly to bring these harvests to market. Working across the supply chain, Indigo is furthering its mission of harnessing nature to help farmers sustainably feed the planet. The company is headquartered in Boston, MA, with additional offices in Memphis, TN; Research Triangle Park, NC; Sydney, Australia; Buenos Aires, Argentina; and São Paulo, Brazil. For more information on Indigo Agriculture, please visit www.indigoag.com and follow the company on Twitter, Facebook, and LinkedIn.
Comments (0)
This post does not have any comments. Be the first to leave a comment below.
---
Post A Comment
You must be logged in before you can post a comment. Login now.
Featured Product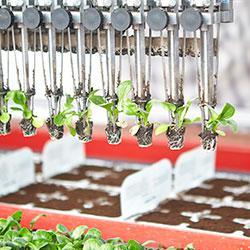 "Smart farming" is an important part of the answer to this existential question: Extremely high efficiency in food production through the targeted use of the latest technology, computer-supported and - where possible - fully automatic. Seeds are individually and precisely placed; fruits carefully picked by mechanical grippers; fertilizers and plant protection products applied in small doses and in a targeted manner. These operations require a large number of small electric motors that are both robust and powerful.