LETTUS GROW SECURES 1 MILLION IN FUNDING TO BUILD THE FARMS OF THE FUTURE
The UK's innovation agency, Innovate UK, has awarded the agri-tech company a grant of £399,650 to lead a £700,000 project - which will help increase food resilience and security in the face of climate change. LettUs Grow will work alongside ECH Engineering, industry leaders in controlled environment technology, and urban agriculture experts from Grow Bristol. This is alongside a further €100,000 from the Green Challenge and several additional research grants.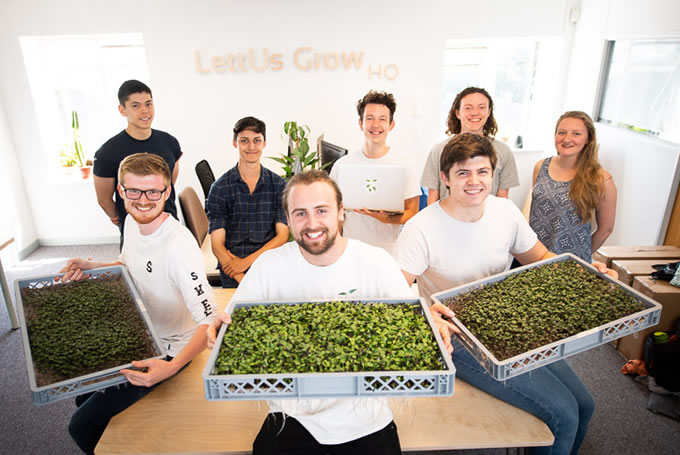 The grants came hot on the heels of the disruptive startup's most recent investment round, where they raised £460,000 from ClearlySo, Bethnal Green Ventures, the University of Bristol Enterprise Fund II, managed by Parkwalk Advisors, and angel investors. This funding has allowed the company to scale operations and drive forward product development to access a rapidly growing global market for efficient and sustainable farming technology.
By 2050, humanity must increase food production by 70% to feed over 9 billion people. Existing methods of agriculture will not be enough to feed this burgeoning global population with 25% less farmland, degraded soil quality, and an ever more unstable climate. Alongside this, most 'fresh' produce is imported out of season, often travelling hundreds of miles to reach consumers and resulting in colossal waste throughout the supply chain.
To help solve this problem, LettUs Grow has designed a patent-pending aeroponic system that has shown growth rate increases of over 70% compared to existing solutions for leafy greens, salads and herb production. In aeroponics, instead of using soil, plant roots are suspended in a nutrient-dense mist. This results in faster growth rates than conventional hydroponics, consistent and predictable yields, and a 95% reduction in water usage versus open-field farming. LettUs Grow doesn't use pesticides or herbicides and massively reduces the environmental impact of delivering food from farm to fork, by siting farms in rural and urban locations.
Charlie Guy, co-founder and Managing Director of LettUs Grow: "This injection of private and public funding into the company enables us to accelerate our innovative products to market and build one of the most technically advanced facilities for indoor growing in the world.
"The global agri-tech industry is very exciting right now, all stemming from the necessity to improve the economic and environmental sustainability of food production. We are fielding enquiries from all around the world from food producers and farmers who want to experience the benefits of our technology across a growing range of crops."
Matias Wibowo, investment manager at ClearlySo: "Innovation is critical to ensuring long-term food security and sustainability. Our investors see the value, both in terms of financial and environmental/social returns from tackling this systemic global problem. That's why they got involved in LettUs Grow. LettUs Grow provides the technological innovation piece to the vertical smart farming movement that is currently trending rapidly in the urban context."
Comments (0)
This post does not have any comments. Be the first to leave a comment below.
---
Post A Comment
You must be logged in before you can post a comment. Login now.
Featured Product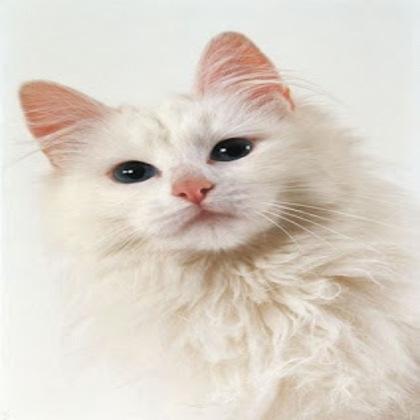 The 13 MP autofocus camera uEye XC is especially easy to operate and delivers high-resolution images and videos in the blink of an eye. Unlike typical webcams, it has been specifically designed for use in industrial applications and delivers sharp image data even in changing light conditions. Setting up and operating only requires a cable connection. The webcam-like camera is characterised by its particularly elegant and lightweight magnesium housing: with dimensions of only 32 x 61 x 19 mm, it is compact, sturdy despite its light weight and absolutely suitable for industrial use - benefiting, for example, kiosk systems, applications in industrial production or agriculture. With the uEye XC Starter Set, IDS offers a full-package deal for $500. (launch promotion, valid until 30 November 2022) that allows customers to evaluate and use the full range of functions of the new camera. The set includes not only the camera, tripod adapter and cable, but also a macro lens. Thanks to this lens, the camera is also suitable for demanding applications at close range. It easily shortens the minimum possible object distance and opens up additional application possibilities.