Current by GE Announces Its Broadest Portfolio of New Product Releases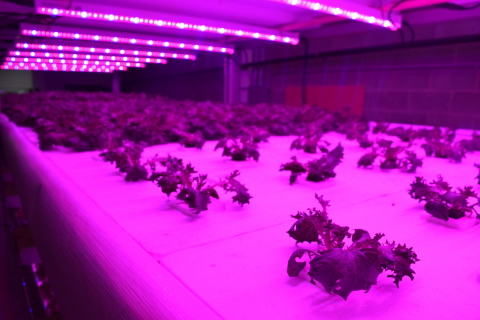 Current, powered by GE (NYSE: GE) is unveiling a series of new products at LIGHTFAIR International in Chicago that significantly expand the company's portfolio of retrofit, connected and specialized LED and controls offerings. The business is displaying several proprietary technologies that spotlight its continued focus on the digital transformation of lighting infrastructure.
"We continue investing in cutting-edge lighting technology because it helps our customers solve problems while making their spaces more vibrant, inviting and productive," said Melissa Wesorick, General Manager of LED Products & Technology for Current by GE. "The depth and breadth of our new products reflect our industry's shift toward a more connected future across a wider diversity of applications."
Current by GE is showcasing more than 25 new products and solution enhancements at the trade event. Notably more than 75 percent of the new indoor and outdoor products are digitally enabled, so customers can continue adding new sensors and apps that will help transform their buildings into intelligent environments.
New Integrated Indoor Solutions
Current by GE unveiled the first LED tubes integrated with GE's patented TriGain* technology to enhance both their color rendering index (CRI) and R9, a saturated red critical to color accuracy. The Lumination LED indoor fixture collection with TriGain allows retail and commercial lighting designers to achieve optimal color rendering for merchandise and architectural detail while improving energy efficiency.
Lumination recessed fixtures are also now available for the first time with integrated sensors that utilize one of three Daintree wireless control networks for either standalone, distributed or centralized lighting control. Customers now have wireless choices from Current by GE to match their smart building application needs today or in the future. According to the U.S. Department of Energy, if all U.S. lighting systems were converted to LEDs and configured with connected lighting controls, the resulting annual energy cost savings would be approximately $44 billion.
Specialty Lighting: New Patented Disinfection Technology & Greenhouse Controls
In an industry first, Current unveiled fixtures featuring GE UV-A disinfection technology that allow patients and medical staff to be present while surfaces are continuously being disinfected. The new Lumination LBT fixture with disinfection technology is capable of inactivating or killing up to 90 percent of common pathogens. This technology can be integrated into a wide array of Current by GE LED fixtures. Infection-related hospital readmissions, including avoidable health care-associated infections, accounted for 28 percent of all-cause readmissions. 1
In response to growing demand in the horticulture market segment, Current has expanded the Arize* product line to optimize growth and control flowering for indoor vertical farming, growth chambers/rooms, greenhouses and hydroponic or aeroponic operations. The Arize TopLight, LED Tube and Greenhouse Pro bulb with photoperiod control are the most recent additions and allow growers and operators to manage vegetative growth or rapid flowering so plants are market-ready throughout the year.
Flexible Control Systems Increase Customer Options
With the introduction of Daintree EZ Connect, Current by GE customers can commission a room-based wireless control system through a mobile application. The solution is designed to easily upgrade to a Daintree Enterprise system, which digitizes building assets through Current's intelligent environment platform when customers want to harness the value of data collection. With Daintree Enterprise, customers can use an open API to build their own smart building solutions or choose an app from Current's robust partner ecosystem to drive digital transformation throughout their organization. The global market for IoT in buildings is growing by 20.7 percent annually and is projected to reach $75.5 billion by 2021. 2
Outdoor Solutions Focus on Optics and Flexibility
Current by GE outdoor LED solutions are recognized for highly targeted reflective optics, flat glass optical enclosures that reduce dirt depreciation and forward-thinking designs that enable motion sensing, asset tracking and wireless controllability. New products for the roadway industry include the new GE Evolve* LED Post Top Town & Country (EPTT), which is compatible with GE LightGrid* 2.0 and other wireless control systems and provides improved lighting performance and reduced glare in a classic post top look and style.
For commercial outdoor, the new Evolve Canopy LED Soffit (ECLS) is designed for enclosed canopy and soffit applications. With a symmetric round optic, multiple mounting options, and easy-to-install lightweight housing, the product is suitable for retrofit or new construction applications.
"Our lighting customers want technology that delivers measurable business outcomes," Wesorick said. "We will always challenge ourselves to offer more options and flexibility so everyone can be prepared for the connected future."
About Current, powered by GE:
Current is the digital engine for intelligent environments. A first-of-its-kind startup within the walls of GE (NYSE: GE), Current blends advanced LED technology with networked sensors and software to make commercial buildings, retail stores and industrial facilities more energy efficient & digitally productive. Backed by the power of Predix*, GE's platform for the Industrial Internet, and a broad ecosystem of technology partners, Current is helping businesses and cities unlock hidden value and realize the potential of their environments. www.currentbyge.com
1 Gohil SK, et al. Clin Infect Dis. 2015;doi:10.1093/cid/civ539.
2 Memoori Report: The Internet of Things in Smart Commercial Buildings 2016 to 2021
* Trademark and/or Service Mark of General Electric Company
Comments (0)
This post does not have any comments. Be the first to leave a comment below.
---
Post A Comment
You must be logged in before you can post a comment. Login now.
Featured Product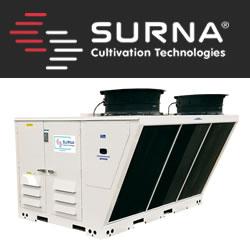 The EnviroPro Packaged DX HVACD Unit utilizes hot gas reheat to provide both cooling AND dehumidification all in one central unit. Its variable speed components allow it to make more nuanced adjustments, saving energy and avoiding temperature swings that can come from single-stage equipment. Due to its affordability, versatility, and industry-leading warranty, the EnviroPro Packaged unit is one of Surna's most popular HVAC offerings.