How The AgTech Investment Boom Will Create A Wave Of Agriculture Unicorns
Arama Kukutai & Spencer Maughan for Forbes: Mega funding rounds from companies like Farmers Business Network, Gingko Bioworks, Indigo Ag and Plenty are redefining the agtech investment landscape as we move into 2018. Consistent with the first wave of agtech startups maturing, companies are looking to scale in a sector that has around $3 trillion value at the farm gate, and multiples of that downstream. In turn, a more diverse universe of investors supporting these companies is signaling a sea change in agtech investing. The total investment in 2017 topped $1.5 billion-- setting a new record. With indoor farming, disruptive retail, along with genome and microbial tech all vying for the big dollars, there is understandable angst for the "have nots" trying to attract capital to compete with the "have mores."
Historically, over 95% of agtech exits have occurred via M&A as technologies were incorporated into the established distribution channels and farmer networks. These were commanded by the "Big Six," retail leaders like CPS, Wilbur Ellis and Winfield, and farm hardware specialists like AgCo, Case NH and John Deere. These established players have been the market makers for exits to date, which was highlighted in 2017 by the Blue River and Granular exits. Full Article:
Comments (0)
This post does not have any comments. Be the first to leave a comment below.
---
Post A Comment
You must be logged in before you can post a comment. Login now.
Featured Product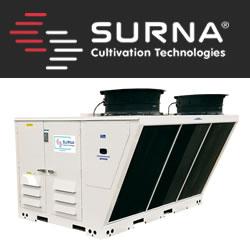 The EnviroPro Packaged DX HVACD Unit utilizes hot gas reheat to provide both cooling AND dehumidification all in one central unit. Its variable speed components allow it to make more nuanced adjustments, saving energy and avoiding temperature swings that can come from single-stage equipment. Due to its affordability, versatility, and industry-leading warranty, the EnviroPro Packaged unit is one of Surna's most popular HVAC offerings.