Meet the "connected cow"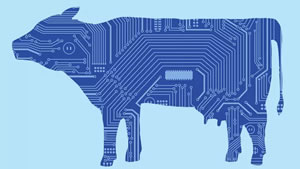 Nic Fildes for Financial Times: The concept of the "smart cow" might sound like an oxymoron, but the rapid development of internet of things (IoT) technology has ushered in an era when even the world's largest companies are talking about the "connected cow" with a straight face. Bovine technology typically has come in the form of "glorified pedometers", according to Yasir Khokhar, the founder and chief executive of Dutch software start-up Connecterra. These gadgets are attached to one of the cow's ankles and can tell the farmer whether the animal is walking too little or too much — a key sign of its health and whether it is in oestrus (in a peak fertility phase). The devices are a common sight on farms, and the market for them has become crowded. Farmers are placing sensors on various parts of cows' bodies — including the tail, neck, hooves and stomach — to help increase the productivity of their herds. Moocall, an Irish company that is working with the IoT team at Vodafone, the telecoms group, says it aims to reduce mortality rates in cows by up to 80 per cent by placing a palm-sized sensor on the animal's tail. In the UK, more than 110,000 calves and some 50,000 cows die every year because of birth-related complications. Moocall's system can alert farmers how long a cow has been calving by monitoring tail movements, alerting the owner to potential problems. Full Article:
Comments (0)
This post does not have any comments. Be the first to leave a comment below.
---
Post A Comment
You must be logged in before you can post a comment. Login now.
Featured Product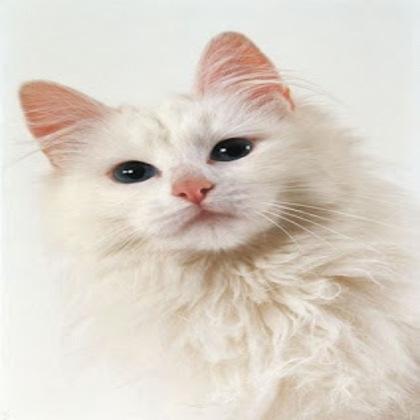 How can a camera be taught to reliably detect deviations from the norm if they are not or not completely predictable? Rule-based image processing would have to capitulate - with the AI system IDS NXT, on the other hand, such a challenge can be easily solved from now on. In the new IDS NXT 3.0 release, IDS is making anomaly detection available to all customers as a third AI method, in addition to object detection and classification. You can even use only "GOOD" training images for training anomaly detection. In addition, relatively little training data is required compared to the other AI methods. This simplifies the development of an AI vision application and is well suited for evaluating the potential of AI-based image processing for new projects.