Vertical Farms May Be the Future of Your Food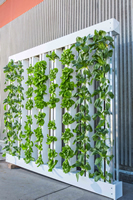 The Merkle: A company called Plenty Inc is hoping to disrupt the way that we think about the produce we eat. This Bay Area company has plans to bring incredibly high quality food to consumers at fractions of the cost associated with higher-end food. The way it plans on doing this is really rather intuitive: bring the farm to more populated areas. However, as those of you who live in a city or other densely populated area will know, there is just no room for a farm. So where will these farms be?
Plenty Inc will utilize vertical farms to make it feasible to have large growing operations close to consumers. The farms themselves will be state of the art and capable of producing large amounts of food.
IS THIS ALL REALLY NECESSARY?
Vertical farms will likely be increasingly popular solutions as population sizes increase and consumer tastes evolve toward fresher and cheaper food. Since these farms will be so close to consumers, the quality of the actual product at the time of consumption will be noticeably better. Any readers who are gardeners will be able to confirm that the fruits and vegetables they grow in their backyards are often far tastier than store-bought produce. By reducing the time in transit and shortening the gap between harvest and consumption, Plenty Inc's vertical farms make food taste better. Full Article:
Comments (0)
This post does not have any comments. Be the first to leave a comment below.
---
Post A Comment
You must be logged in before you can post a comment. Login now.
Featured Product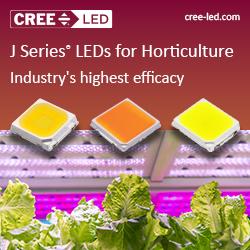 Horticulture and other forms of agricultural lighting require application-tuned ratios of spectral content, high efficacy and long lifetimes. Since these systems are designed to maximize yields for plants and animals, they require different metrics than lighting products designed around the human visual system. Cree LED delivers a wide range of spectral options and products optimized for these applications with leading efficiency and reliability.